Vacancy: IT Support Technician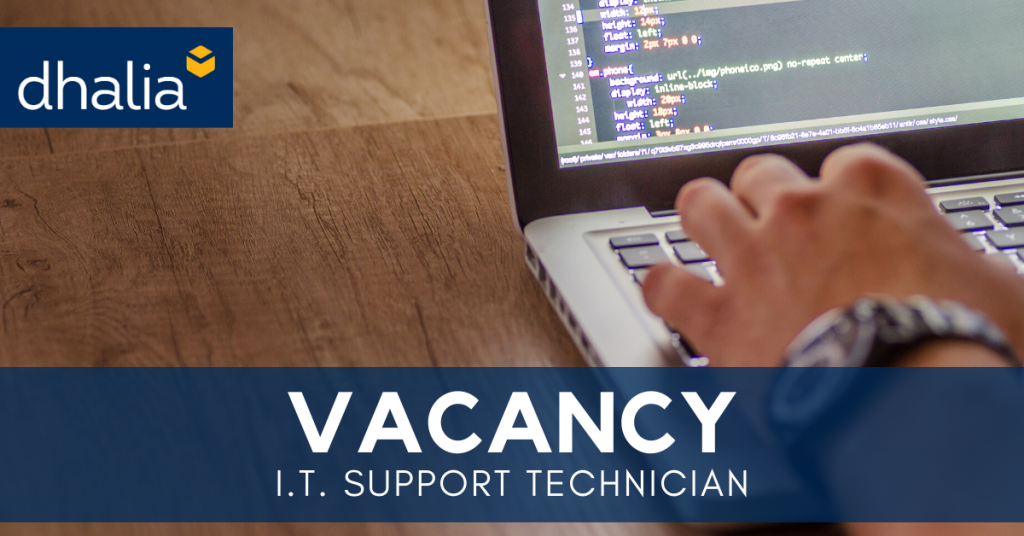 I.T. Support Technician
Job Description
The IT Support Technician is responsible for Level 1 & 2 IT and Application Support offered to our users from all Dhalia offices.  Seen as the face of IT, you will be carrying our IT support tasks both remotely and via deskside support.
The goal is to provide an efficient and reliable IT Service by utilizing ITIL principles and aligning them to Dhalia's fast pace and growing IT environment.
You will work closely with our Network & Systems Administrator, Branch Managers and general staff.
You will be responsible for using and contributing to IT Support operational procedures and process, reporting to the Network & System Administrator.
Responsibilities
Wide knowledge on Windows server build
Routers, switches, networking
CRM, databases, SQL management
Backup and replication management
Wide knowledge of Desktop OS and applications (Windows, MAC, Linux)
Active Directory Administration
Cloud based infrastructure such as Office 365 and Exchange
Mobile Device Management
Internet Browser support (All popular browsers, Firefox, Chrome, Edge etc)
Issuing and handling user hardware (Windows PCs and laptops, Macs and mobile devices)
Willing to learn and support in-house technologies, bespoke applications
IT support ticketing system: desktop & hardware
Firewall & Remote access administration
VMware administration
SIP telephony system management
Able to follow process and procedures
Desired Experience
Windows Server technologies
MCP / CompTIA A+ or N+
Citrix XenApp
Basic networking skills and Cisco exposure, including Call Manager
Backup technologies, including Veeam
Exposure to Linux servers
Familiarity with ITIL structures and processes
To apply, please send your CV to hr@dhalia.com. All applications will be treated in strict confidence.
By submitting your application, you hereby consent to allow Dhalia Real Estate Services Ltd to keep records of your personal information obtained through your CV for a period of up to 6 months. The company will only use this information for recruitment purposes and will not disseminate to third parties without explicit consent.