Experience waterfront living at St Angelo Mansions in Vittoriosa. These luxurious apartments graciously respect the aesthetics of the historic location, blending in with the Cottonera Waterfront Project. The amazing views from these residences look over Valletta and Senglea, as well as the capital City and the Fort of St Angelo.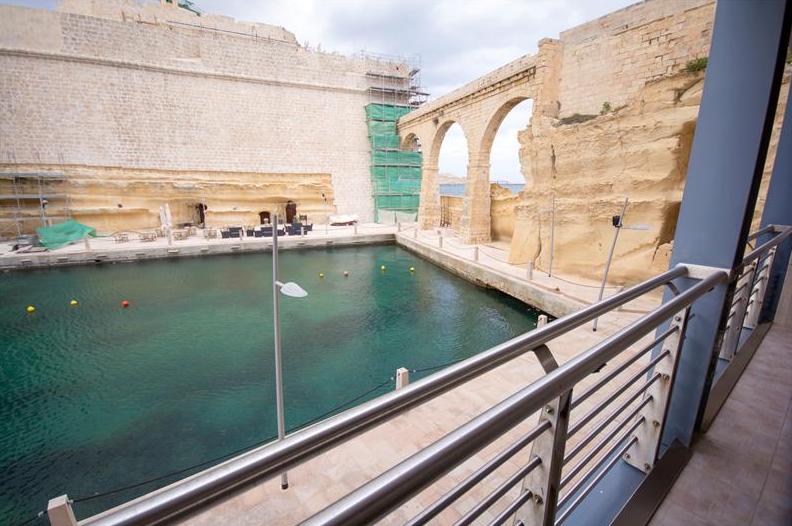 The residences are found on 3 angles, between the city of Vittoriosa (also known as Birgu) and Fort St Angelo, and surrounded by the Grand Harbour. The Grand Harbour Marina, home to many yachts, is on one side of the residences, while on the other side is the Kalkara Creek. The third side overlooks a moat separating the development from Fort St Angelo. This side conveniently contains the Casino Di Venezia, bistros and cafés and retail outlets.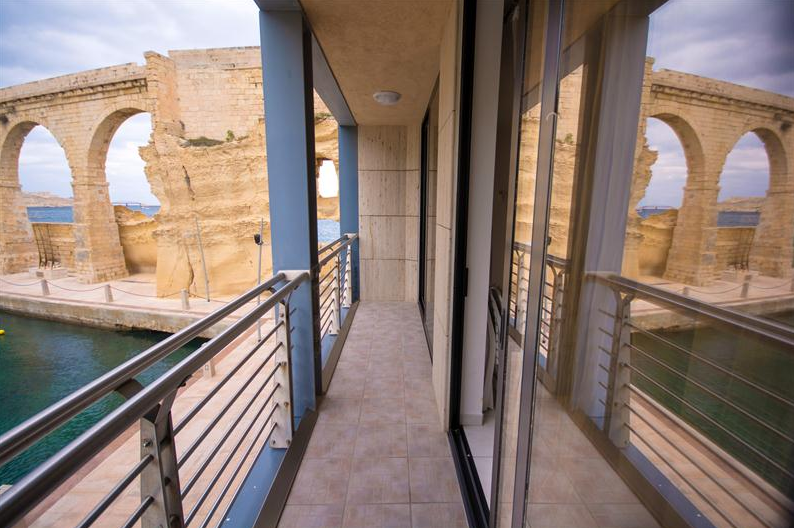 Residences within this development enjoy 140 square metres of space and have been finished to the highest standards. The layout comprises of an entrance hall, a sitting/dining room, kitchen, 3 bedrooms, 2 bathrooms (1 ensuite with the master bedroom) and front balcony. Apartment blocks are served with their own private entrance and lift. Residents enjoy a convenient parking area on the ground floor.