Portomaso is considered to be the Island's most exclusive residential, leisure and business address. Portomaso has been awarded the Gold Award in the Best Marina Development Category and Silver Award in the Luxury Development Category in the 2005 International Property Awards.
This seafront project comprises a hotel, luxury apartments, a yacht marina, and a business tower. It also includes a conference venue, restaurants, and shopping mall with underground parking. The 5-star deluxe Hilton Malta is located in the Portomaso complex. These features have been integrated into a superbly landscaped coastal area of around 128,000 square meters, resulting in a tranquil haven in a busy central area.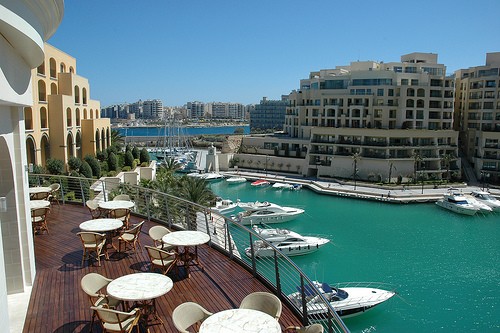 Spinola Development Co. Ltd. initiated the multi-million project in 1996. A hitherto new concept for Malta, Portomaso represents a landmark in real estate entrepreneurship. It adds a new dimension to living standards in Malta, attracting demand from the upper-bracket visitor.
Portomaso is a Special Designated Area. This gives foreigners a high level of flexibility and favourable conditions in dealing with property purchased within the complex.