A prestigious and self-contained property development area where you can have a taste of luxury living within a small community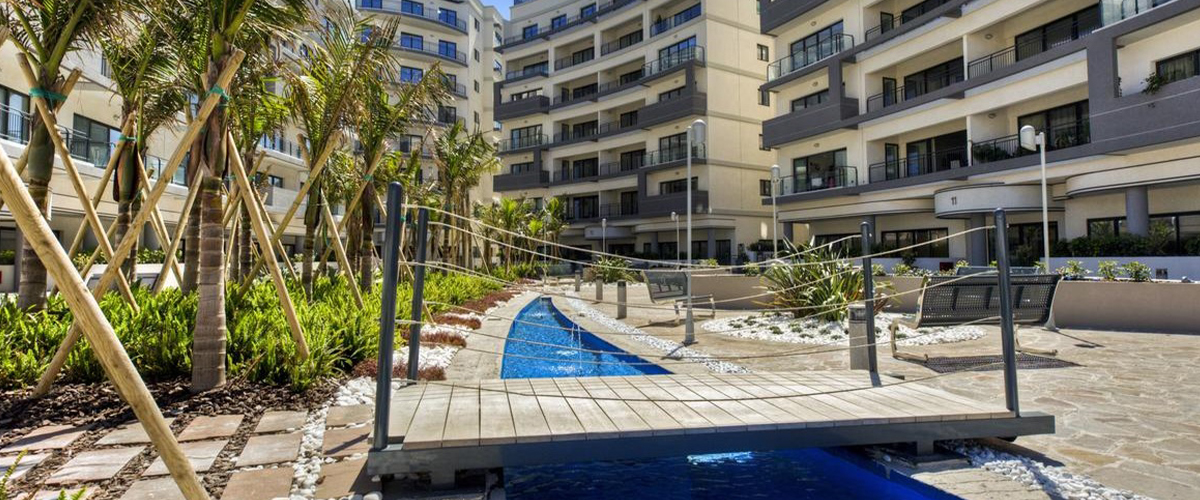 Rent Trends 
Type
Status
Bedrooms
Price

Apartment

Furnished

1-bedroom

–

110.00 m2

€

1,000

Apartment

Furnished

2-bedroom – 150.00 m2

€

1,800

Apartment

Furnished

3-bedroom –

180.00 m

2

€

4,500
Sale Trends
Type
Status
Bedrooms
Price

Apartment

Furnished

1-bedroom

–

84.00 m2

€

530,000

Apartment

Furnished

2-bedroom – 120.00 m2

€

675,000

Apartment

Furnished

3-bedroom –

224.00 m

2

€

920,000
Disclaimer: Whilst we try to keep prices updated at all times, these might vary
Life In Pendergardens
Pendergardens is a luxurious residential development located in the bustling town of St. Julian's. It is a completely pedestrianized area comprising of a group of high-end apartment blocks. The apartments are beautifully designed to let in ample natural light and are finished with top-quality materials. The outside spaces are also generous, featuring terraces with stunning views of the island and jacuzzis ready for you to enjoy to your heart's content.
This high-end property area provides all the conveniences of city life while also offering the safety and comfort of a private community where everything is easily accessible. Pendergardens offers a range of development options, from low-rise 2-story buildings to high-rise residential towers. The community is car-free and features a large piazza, which creates a peaceful and tranquil environment. Private and public open spaces were also designed with residents' relaxation, health, and practicality in mind.
Pendergardens is an excellent investment opportunity due to its amenities, convenient location, and flexibility for use as a primary residence, second home, or rental property. Both new and resale units are available, but they are selling quickly, so don't delay in securing yours.
1. Amenities     
St Julian's high-development area ( which covers more than 18,500m2 ) is conveniently situated near bustling shopping and entertainment areas, providing metropolitan amenities while also offering the security and comfort of an exclusive community where everything is conveniently located. Pendergardens is a gated area located on the outskirts of the center of St. Julian's. It's ideal for those who want a peaceful lifestyle at home but with the option to step out into the bustling city at their leisure.
Pendergardens is also close to the ocean, cultural venues, tourist attractions, such as beaches and historical sites, and other points of interest. If you have visitors, Pendergardens is located near several major four and five-star hotels. The closest one is just a two to five-minute walk away. At least seven significant hotels are located in the area, including Intercontinental Malta, Hilton Malta, Westin Dragonara Resort, The Corinthia at St. Georges Bay, The Marina Hotel, and Radisson Blu in St. Julian's, and the Golden Tulip Vivaldi.
Pendergardens is also located near many major office buildings in St. Julian's, including "The Exchange." This area has two business towers with modern office spaces and managed retail and leisure outlets, all centered around a large public square. Other office buildings are also nearby. Living in Pender Gardens is a convenient option for those who work in these buildings, as it eliminates the need to rent a car or use public transportation to commute to work.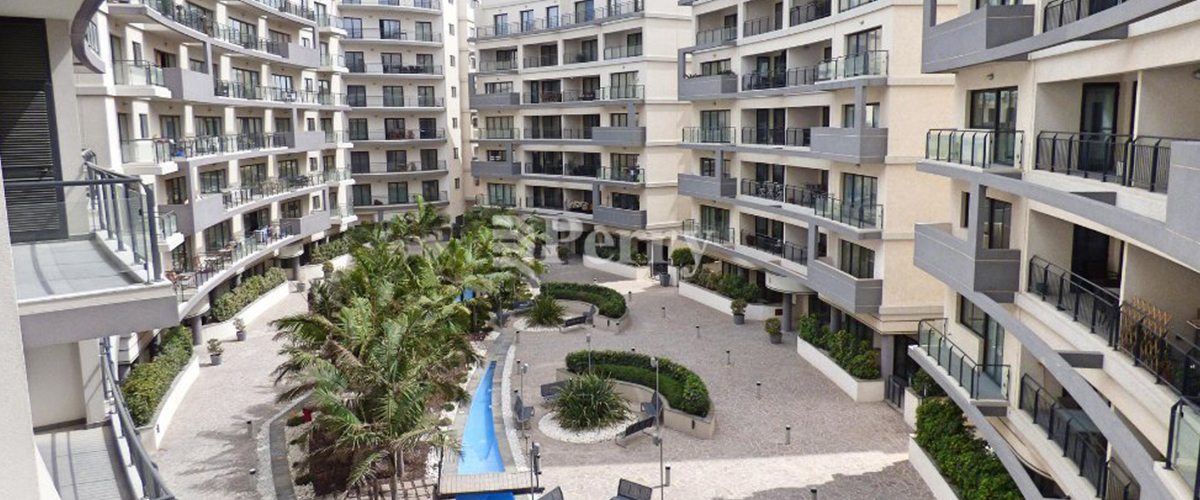 2. Properties Available
At Pendergardens, there is a wide range of property options available. You can choose from semi-detached blocks with 3-bedroom family units, studio apartments, and 1- or 2-bedroom apartments. Not to mention you can have different choices for finishes for your preferred apartment. 
Fortunately, Pendergardens changes our misconceptions about how an apartment should look. The apartments mostly have square-shaped layouts. They have natural light coming in from opposite sides, and walls are only present where necessary, such as for privacy in the bedrooms and bathrooms or to create some separation in the large open spaces that serve as the kitchen, living, and dining areas.
Besides the apartments, Pendergardens also features 154 villas between the apartment and garden areas. These villas feature front and back gardens, a hydro-spa, double or triple carports, and three levels of living space. The ground floor contains a basement and garage, the second level includes a kitchen, living and dining areas, and guest washrooms, and the third level has three bedrooms and two bathrooms.
And the fun doesn't stop here. At Pendergardens, you'll also benefit from having a commercial property area that includes a wellness centre, a supermarket, more than 5000 square meters of offices, and several retail outlets.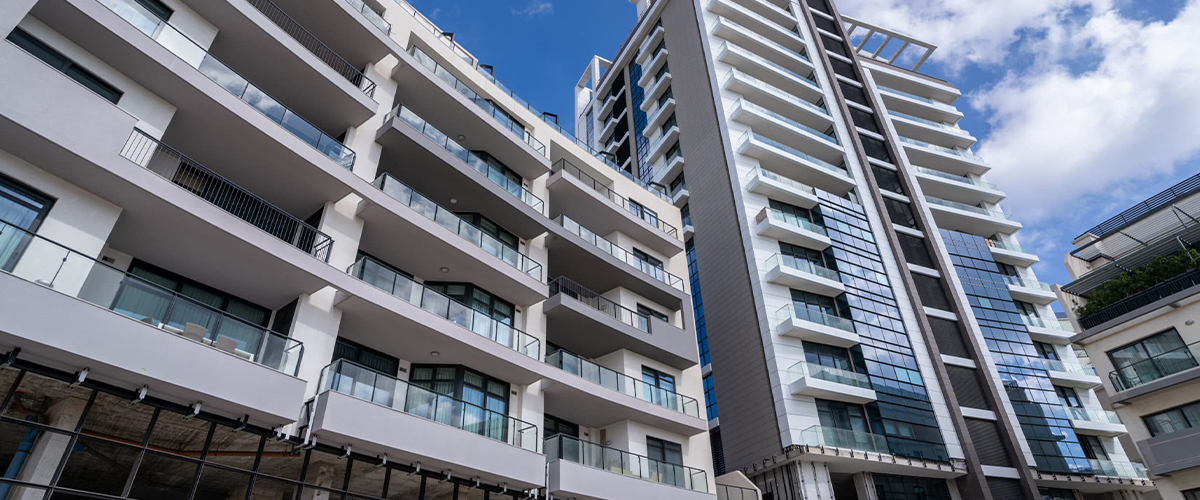 3. Places Of Interest
St. Julian's is home to the Pendergardens and one of the island's most energetic and liveliest cities. Residents and visitors can enjoy exciting nightlife, numerous shopping options, and stunning beaches. St. Julian's is also renowned for its wide variety of upscale restaurants that serve different cuisines, have different ambiances, and cater to different budgets. It's hard to have a bad dining experience here.
The jewel of St. Julian's, a crowd-pleaser for all, is Paceville. This area is Malta's primary nightlife spot, with many clubs, restaurants, bars, and even a peaceful beach. It's the perfect destination for evening entertainment and dining.
Although a bit further than your average entertainment spots, the Promenade in Sliema extends into St Julian's, offering a nice walk by the sea. It's an excellent place for a Sunday stroll or a brisk jog on weekdays. The promenade features amenities such as shopping centers, bars, restaurants, gardens, playgrounds, and stunning views of the sea. You can also find a spot for swimming during the summer.
And speaking of swimming, Pendergardens offers easy and diverse options for such activity during summer. Whether you prefer sandy or rocky beaches or crowded or quiet areas, the sea is easily accessible and located near the community. You can swim in Pembroke, St. George's, Spinola, or Ballutta Bay to your heart's content.