Relax in the tranquility of Gozo courtesy of this stunning residential complex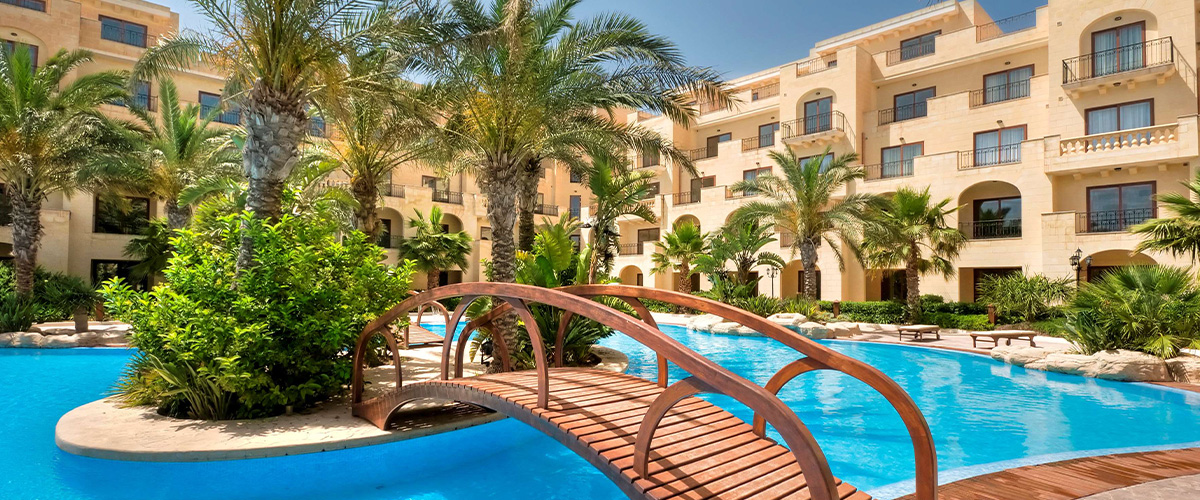 Rent Trends 
| | | | |
| --- | --- | --- | --- |
| Type | Status | Bedrooms | Price |
| Apartment | Furnished | 1 bedroom  | € 450 |
| Apartment | Furnished | 2 bedrooms  | € 750 |
| Apartment | Furnished | 3 bedrooms  | € 1,500 |
| Villa | Furnished | 3 bedrooms | € 3,000 |
Sale Trends 
| | | | |
| --- | --- | --- | --- |
| Type | Status | Bedrooms | Price |
| Apartment | Furnished | 1 bedroom  | € 480,000 |
| Apartment | Furnished | 2 bedrooms  | € 600,000 |
| Apartment | Furnished | 3 bedrooms  | € 960,000 |
| | | | |
Disclaimer: Whilst we try to keep prices updated at all times, these might vary
Life In Kempinski Residences
The luxury Kempinski Residences are located in the quiet area of San Lawrenz, Gozo. This traditional Mediterranean village offers splendid luxury residences in the privacy of exclusive facilities. This community offers unparalleled levels of service and peace of mind, complete with utmost privacy. These residences are an opulent complex of 60 serviced apartments that are a component of the Kempinski Hotel, a five-star resort with a spa and wellness center built on 7.4 acres of semi-tropical gardens and pathways.
The Kempinski Residences is a luxurious development of serviced residences that are harmoniously positioned among the honey-colored stone homes of San Lawrenz, a small medieval village. These distinctive, fashionable Mediterranean residences guarantee your family's privacy and security while providing every modern amenity and comfort.
Finding a home at the Kempinski Residences in Gozo allows you to enjoy all the amenities of a five-star hotel in the comfort of your own home. The Kempinski Residences are the perfect option for elegant living because they offer the most luxurious comforts and are situated in the tranquility and beauty of Gozo.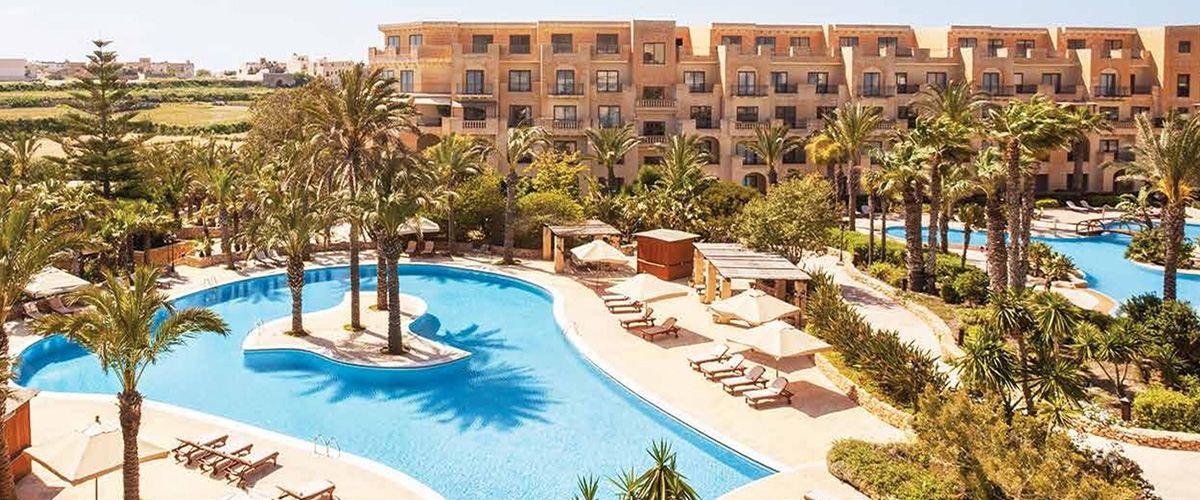 Amenities   
These residences are located in a gated private wing that is only accessible through the main hotel or the private entrance. Residents can enjoy the onsite amenities and the 5-star service for which the Kempinski Hotel is renowned from the solitude of their own homes, leading to a luxury lifestyle.  
The beautiful units are available as one, two, and three-bedroom homes with all modern comforts. These serviced residences offer exclusive facilities such as round-the-clock service, emergency evacuation systems, medical services, outdoor maintenance, waste collection systems, and concierge services. The tranquility and security offered by the Kempinski Residences are unparalleled, creating a truly peaceful living situation.
In actuality, these distinctive, fashionable Mediterranean houses provide every contemporary luxury and convenience in addition to the acclaimed five-star service for which Kempinski is renowned, all in a setting that ensures your family's privacy and safety. Each residence has its own entrance, either from the main tower of the residences or through the hotel.
Property Types
One, two, and three-bedroom homes and penthouse residences are available in all layouts. Each house includes its own balcony, terrace, or veranda with a view of the verdant hillside and plains or the outdoor pool and well-appointed bathrooms with hydro-massage bathtubs. Interior layouts vary depending on the number of bedrooms. The apartments provide a wonderful retirement community and are wheelchair accessible everywhere.
Each space and suite has a distinctive, stylishly rustic ambiance that is created by using regionally distinctive materials like wood and honey-colored limestone. Ample space and colors from the Mediterranean create a calming and fashionable union that tempts guests to linger and unwind.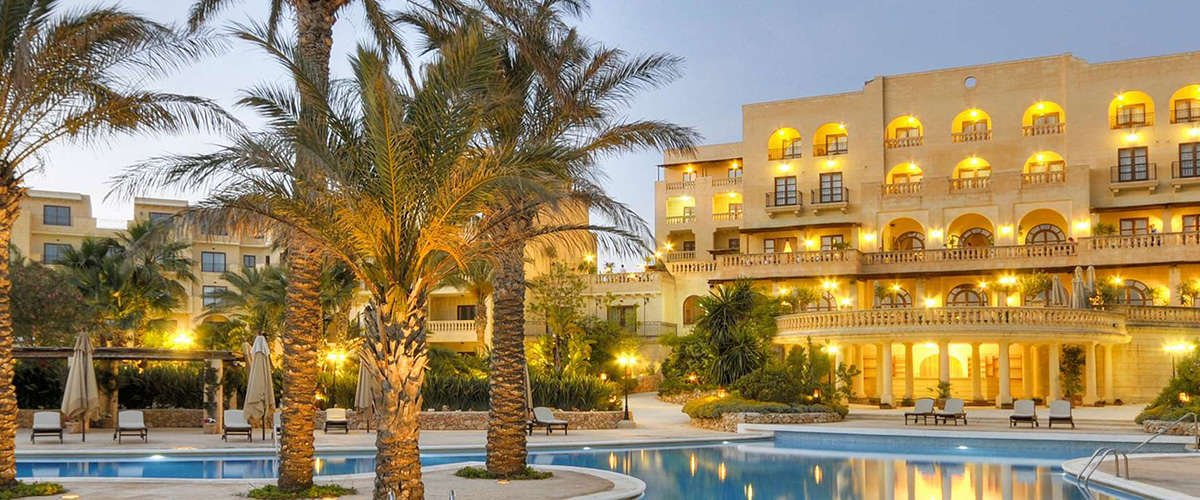 History and Culture
The headquarters of the upscale hotel management firm Kempinski Hotels S.A. is in Geneva, Switzerland. The Hotelbetriebs-Aktiengesellschaft, which was established in Berlin in 1897, today manages 78 five-star hotels and apartments throughout 34 nations. Kempinski Hotels claims to be Europe's oldest luxury hotel group, with a portfolio that currently comprises 82 hotels and residences worldwide.
Set on the charming island of Gozo, this complex is the perfect gateway for those seeking a more peaceful way of life. Gozo, also referred to as "Malta's quaint and unique little sister," is a small island five kilometers off the coast of Malta.
The pace of life is unhurried, and it is governed by fishing, agriculture, and the many seasons. The island can provide you with peace and quiet if you are considering retiring or moving there, thanks to its verdant landscape, charming small towns, and rural atmosphere.
Gozo exudes a genuine Mediterranean allure. It has Maltese balconies, cute tiny streets, and old farmhouses standing alone in the midst of nowhere, all full of hidden corners for you to explore. You'll see roadside chickens or ducks and small grocery stores with beaded curtains that appear as if they belong in a classic movie.
And if luxury is what you're looking to incorporate into your life, The Kempinski Residences are your golden ticket. Owners can experience absolute luxury in a beloved Mediterranean setting with all the contemporary comforts one would expect from Kempinski.