Where lifestyle meets history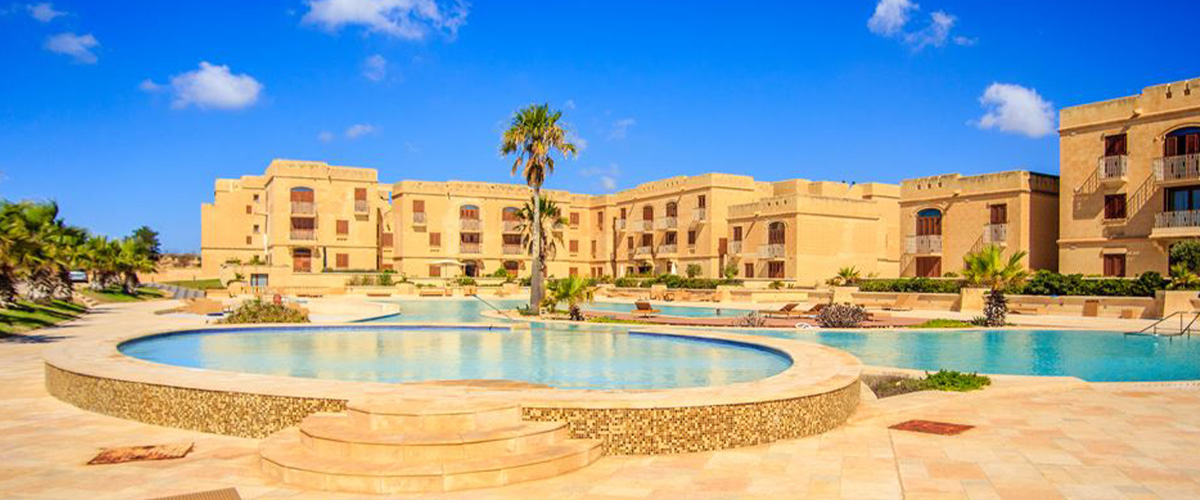 Life In Fort Chambray
Fort Chambray is an old city within a fortress on Malta's sister island, Gozo. Gozo is an unspoiled island in the Mediterranean that is far more than just another sun and sea destination.
Fort Chambray sits on top of the heights commanding the Comino Channel. The location offers breathtaking views across the channel to Comino and Malta thanks to its steep cliffs, which serve as a natural bastion. 
It stands as a sentinel, guarding the port of Mgarr. The picturesque harbor is busy with ferry operations and small fishing boats. Access is via a slip road from the main highway. This road connects the channel port with Gozo's capital, Rabat, famous for its citadel, the Gran Castello, the original refuge of the local inhabitants in earlier, more dangerous times.
The development comprises a number of new residential blocks. Local craftsmen have used traditional techniques to craft the buildings out of stone, which has been carefully structured to create a traditional, local village core environment. Fort Chambray combines the traditional and the modern into a unique, upmarket development within a fortified city.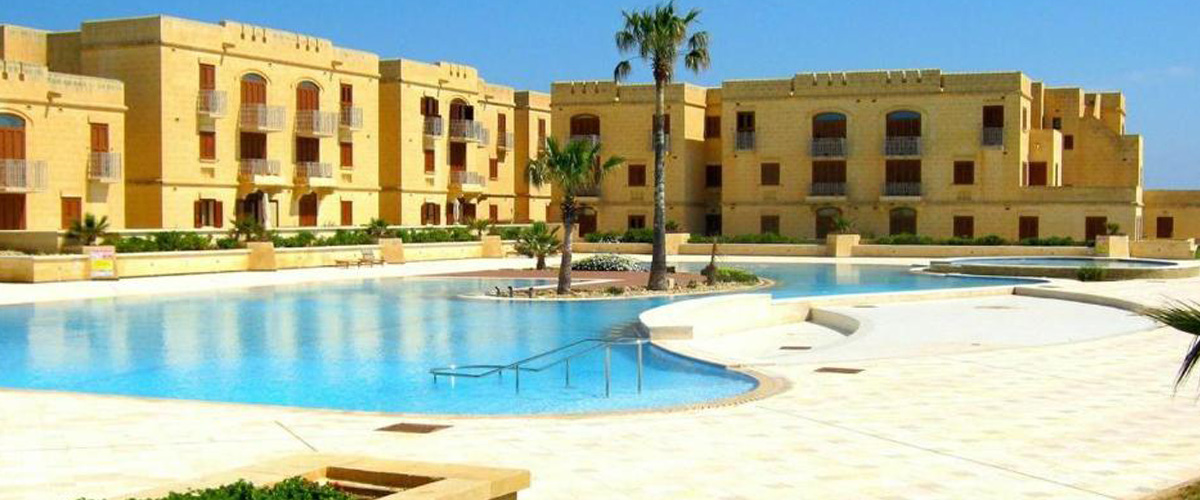 Amenities   
Fort Chambray is just two minutes drive from the harbour, with Rabat another 10 minutes further inland. This also means that Gozo's many facilities, including practical and modern shopping centres as well as its many fine beaches, unspoiled countryside, and charming villages, are all within easy reach.
Malta is a mere 20-minute ferry journey across the channel from the harbor to nearby Cirkewwa. There are also daily sailings directly to the harbours of Valletta, lasting some 75 minutes along the entire Maltese coastline. A regular helicopter service is also available from Gozo to Malta International Airport.
Dining is excellent in Gozo, wherever you find yourself. This is hardly surprising on an island where all products sold in the daily markets are grown locally. Many harbour restaurants serve seafood within an hour of being caught – straight from some of the cleanest waters in the Mediterranean.
Property Types
This selection of properties offers unmatched investment options for locals and tourists alike, with beautiful gardens, a gymnasium, bars, and shopping in their area. Living at Fort Chambray will allow you to experience a bygone era while maintaining a firm grasp on modern lifestyles. There are 74 villas and maisonettes at Fort Chambray altogether. Some of these homes have their own private pools, but all of the owners can benefit from the opportunity to share a sizable common pool.
These houses are unique because they are located in the ideal area of Gozo, inside the beautiful Fort Chambray. The homes include an open-concept living space that opens to the pool area, three double bedrooms, a bathroom, a shower room, an ensuite bathroom, a terrace, and a stunning roof terrace. Additionally, there are completely separate guest quarters with two bedrooms and a kitchen that opens to a charming, sunny courtyard and the pool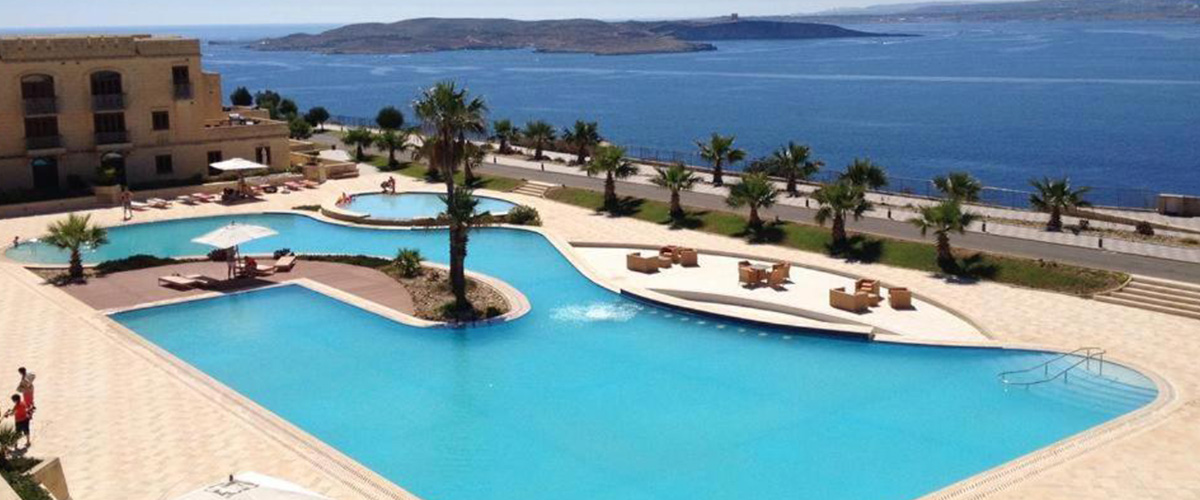 History and Culture
The name itself has a classy quality, and its history is undoubtedly fascinating and thrilling. In all actuality, Fort Chambray is a fortification that dates back to the Knights of St. John's presence on the Maltese Islands and is situated in Ghajnsielem on the small island of Gozo, just a short distance from the modest port of Mgarr. Historically, Fort Chambray was intended to be a fortified city. Built by the Knights of the Order of St. John 250 years ago, it was the center of defense for the island's inhabitants.
This outstanding luxury property development project that is about to put Gozo firmly on the map for novelty homes has, however, recently sprung back into action. Using the fort as a backdrop to showcase the contemporary amenities that the newly built residential zones are endowed with, the overall project aims to seamlessly integrate the past and the present. These new structures have to match the rich historical environment in which they are situated in terms of variety, intrigue, and absolute finesse.
And it's also Gozo's rural and fishing heritage that distinguishes it as a cultural and historical hotspot. The traditional skills of locals remain alive – one can see hand-made lace items produced outside many homes all around this tiny island. These unique features make the setting of the Fort Chambray development a really unique place to live in.