3D Property
Property scanning technology
Dhalia has invested in a unique piece of technology that is changing the face of online advertising in real estate on an international level. This new technology provides an immersive digital model of home interiors, together with detailed measurements of the property as well as an automatically generated floor-plan and doll-house, thereby providing a complete understanding of your property's layout.
List your property with Dhalia and benefit from various incentives to maximise its exposure and selling potential, including a free 3D model of your property.
How does it work?
Dhalia's 3D photographer makes an appointment to visit the property at your convenience. He sets up the unique 3D camera at strategic points around the property in order to capture every facet, which makes a digital reconstruction of the home. In a matter of hours, the scan is complete, and by the following day, it will be available online through Dhalia's website.
Experience our 3D Property Showcase by clicking below: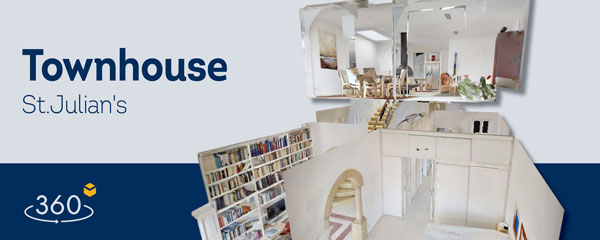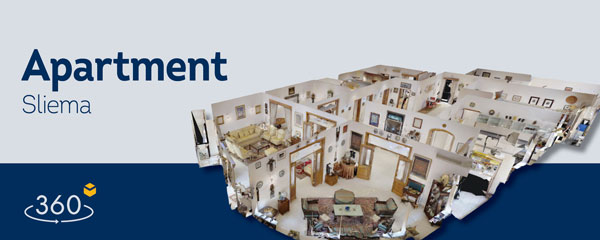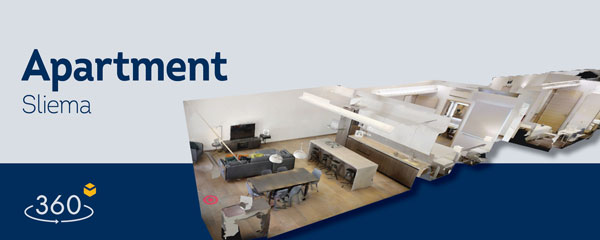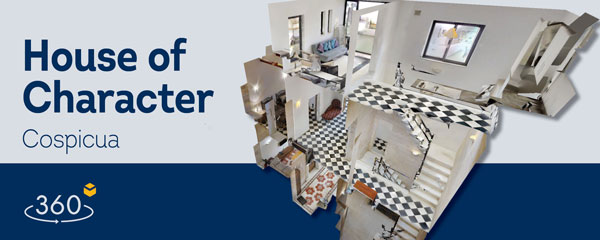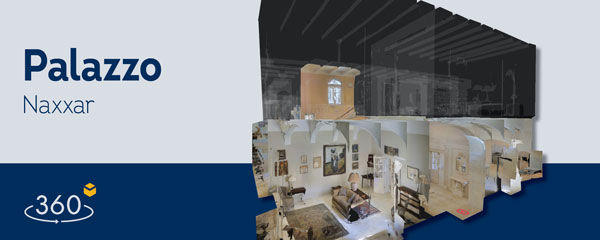 Maltese Heritage in 3D
Preserving, Promoting And Sharing Our Culture Though Unique Technology
Through our unique 3D imaging technology, we saw the perfect opportunity to provide a portal into Malta's breath-taking cultural heritage. With the help of Heritage Malta we were given access to some of Malta's most awe-inspiring locations.
Dhalia's 3D imaging technology is a smart 3-dimensional camera which maps out its surrounding into an interactive dollhouse. It captures stunning detail, stitching together separate shots into one complete structure to present the big picture as an interactive walkthrough environment.
Although this technology is primarily used to create virtual tours of properties, the technology is ideal for providing the same interactive experience of Malta's cultural heritage.
Dhalia's 3D tours are a treasure-trove of what is unique to the Maltese Islands. Many will agree that Malta is so loved by foreigners and residents alike because of its incredible history. Through the project, Dhalia is making history and culture ultra-convenient and accessible. The museums and historical sites are just a click away. Students, history buffs and anyone interested can experience Malta's awe-inspiring heritage from anywhere. Because the 3D virtual tour is always accessible, viewers can study their favourite painting for a long as they like.
Click below to view each walkthrough.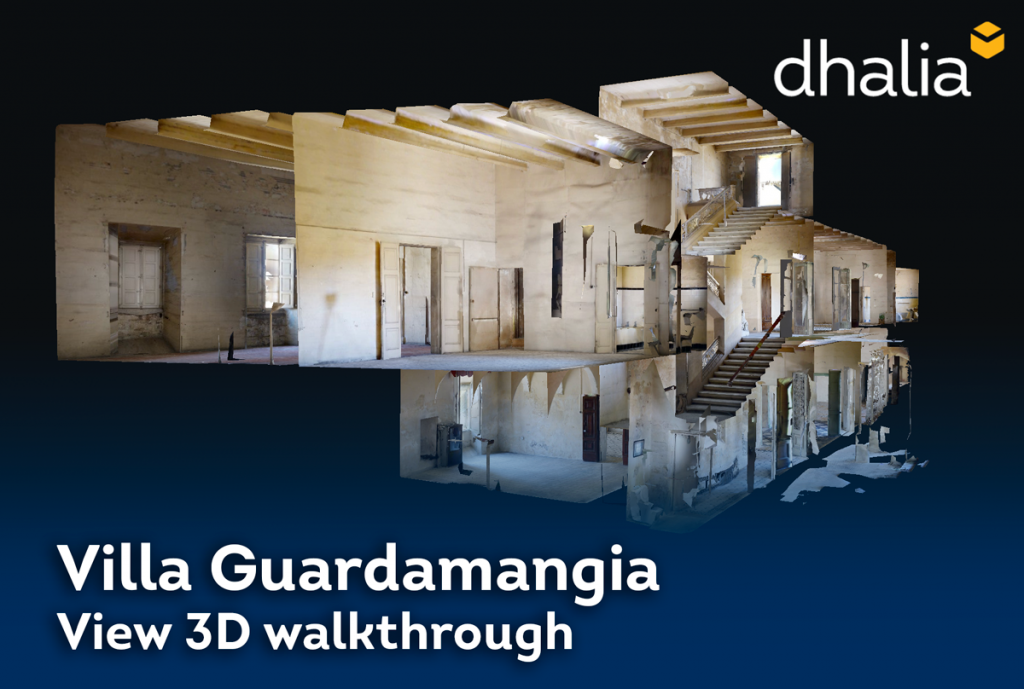 The year was 1949, just after the war. Queen Elizabeth and the Duke of Edinburgh spent time in Malta over three years while the Duke was stationed on the HMS Chequers as a naval officer.
The Queen's close ties with Malta were established during her time living on the island, an aspect of the monarchy that resonates strongly with the Maltese even today. Read more in our blog article.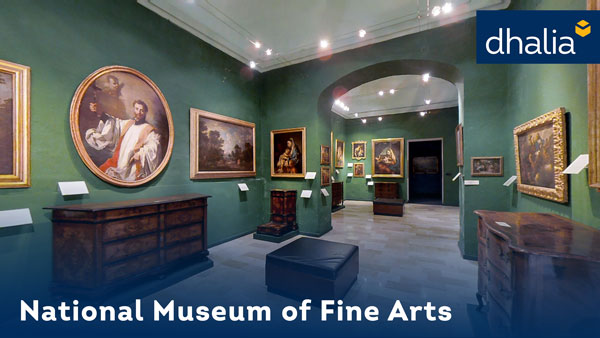 The ex-National Museum of Fine Arts, closed in 2018 to be allocated at the Auberge d'Italie, remains available to all. The entire collection of the Fine Arts Museum has been digitised, room by room, through 3D scanning. This allows viewers to see details and enjoy a museum visit experience. The technology is completely unique and provides an immersive and fully responsive tour of the former museum in all its glory, bringing the rich culture and history of the Maltese islands closer to the people.
Art students and art enthusiasts located in Malta and beyond can enjoy the magnificent collection comfortably from any location. The collection, which includes artists such as Mattia Preti, JMW Turner, and Antonio Sciortino, is a national treasure and an excellent museum experience. By embarking on an interactive walk through the museum viewers can also view in great detail the splendour of Admiralty House, the former building of the National Museum of Fine Arts, including its fine architecture and ceiling frescoes.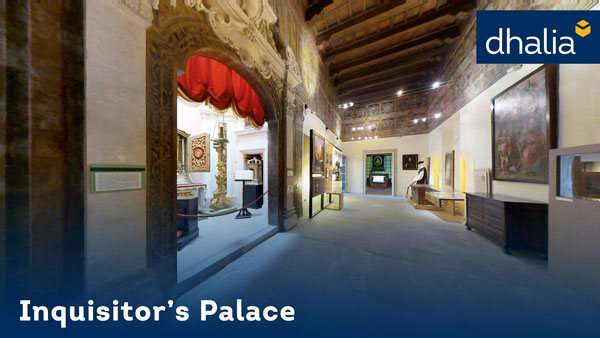 This Baroque-style palace was the seat of the Maltese Inquisition from 1574 until 1798. Currently serving as the country's Museum of Ethnography, the grand building underwent many major changes and restorations in its history. Of particular note are the courtyards, the inquisitor's bedroom, the tribunal room, and prison cells.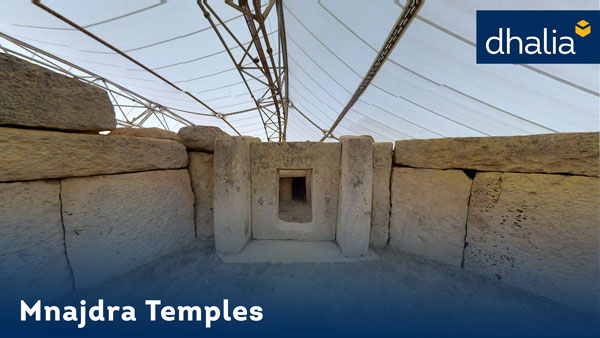 The megalithic temple complex at Mnajdra was built in the 4th millennium BCE, making it one of the oldest religious sites on Earth. It is a UNESCO World Heritage Site where visitors can experience an exhilarating journey back in time.
The structure you will see above the temples in the 3D walkthrough is a protective tent, recently put in place as a barrier to halt weathering.
Heritage Malta Exhibitions