When you are thinking about selling your house, it is crucial to know the market value of your property. The right asking price will attract buyers and help you to achieve a quick sale, while the wrong price could see your property languishing on the market for months or even years. Since the relationship between the asking price and the actual value of the property can often determine the time that your property spends on the market, it's to your advantage to price it right from the beginning. Let's dive into how you can value your property the right way in Malta.
The Factors Influencing A Property's Value
When it comes to real estate, the mantra is "location, size, condition." But what if you're not sure what your home's location is worth? Or you can't accurately determine the home's condition? If you're thinking of selling your property in Malta, it's important to have a good understanding of what your home is worth so you can price it correctly and attract buyers. Here are the main things that influence the value of a property:
Location
One of the biggest factors that will affect the value of your property is its location. If your home is situated in a desirable neighborhood with good schools and amenities nearby, it will likely be worth more than a comparable home in a less desirable area. Even something as simple as having a nice view can increase the value of your property. 
Size And Age
Another thing to consider is the size and age of your property. Generally speaking, larger homes will sell for more than smaller homes, and newer homes will sell for more than older homes. That being said, there are always exceptions to the rule. For example, if your older home has been well-maintained and updated, it may actually be worth more than a brand-new home that hasn't been well cared for. 
Condition Of The Property
The condition of your property is also an important consideration when determining its value. Obviously, a home that needs major repairs or updating is going to be worth less than a turn-key home that's move-in ready. Even if your home is structurally sound, things like stained carpets, chipped paint, or outdated fixtures can decrease its value in the eyes of potential buyers. 
Current Market Conditions
Current market conditions can have a big impact on the value of your home. For instance, if there are more buyers than there are houses, then you'll be able to demand a higher price for your home. On the other hand, if there are more sellers than buyers, you may have to lower your asking price in order to attract buyers. Other factors that can affect the value of your home include interest rates, the state of the economy, and recent trends in the housing market.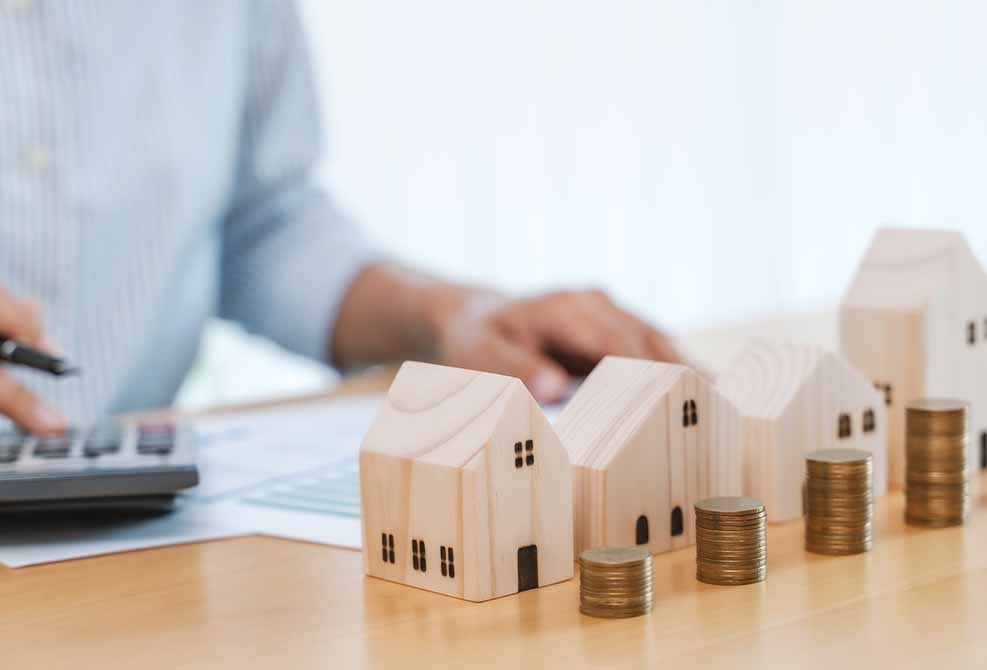 How To Determine The Value Of Your Property
Determining the value of your property in Malta can be a tricky business. There are a number of factors to consider, and it can be difficult to know where to start. However, there are some options that you can take to ensure your property has a decent valuation.
Look At Comparable Properties.
One of the most simple ways to guess the value of your home is to look at comparable properties in the area. This will give you a good idea of what similar homes in your neighborhood are selling for. You can search online for recent sales, or you can talk to a local real estate agent who can pull up recent sale data for you. 
This method, however, can only take you halfway. After all, no two homes are alike and you can't expect to eyeball your asking price based on what you see on the market, especially
Opt For A Property Consultant's Appraisal
An appraisal is conducted by a professional consultant and is based on a number of factors, including the size, condition, and location of your property. Appraisers will take into account recent sales data for similar properties in your area and use comparative market analysis to assess your home's valuation.
However, an appraisal provided by a property consultant is for your own information and can guide you when it comes to the asking price. It's important to remember that this is not a legally binding document. For any legal purposes, you will need a legally recognized valuation provided by a licensed architect. If you do not have a preferred architect, we can refer you to a number of reputable architects who can help you.
Free Property Valuation With Dhalia Real Estate
As a real estate agency with over 3 decades' worth of experience in the Maltese property market, we are in a perfect position to give an accurate property valuation. Each of our consultants specializes in a particular location or type of property. This focus allows them to have an in-depth knowledge of their field, and the relationship between demand and supply in the market.
All valuations are market-based and carefully researched. During their research, our consultants provide an accurate forecast of the future as well as the current value. No matter the property – from the corner shop to multi-let offices — we're here to provide an accurate estimation!
For companies, we undertake valuations of property portfolios for accounts, tax, debenture, or acquisition and sales purposes. We also provide advice relating to takeovers, mergers, and flotation.  Our service for management buy-ins and management buy-outs includes evaluating running costs of property portfolios and head office overheads and providing property-related input into business plans.
Factors that are taken into consideration when preparing our property appraisal:
Size of property

Age of property

Location

Potential use, such as commercial, industrial, etc

Permits – planning, sanitary

Conformity with building code
Dhalia offers free appraisals to those who wish to register their property with our agency. Apart from recommending an asking price, Dhalia Real Estate consultants can also give practical advice on the value of the property, whether as an investment, insurance, use-value, or liquidation value, so don't hesitate to get in touch with us if you require a free property valuation service!