Now that you're ready to move on and upgrade to another home, the hard-hitting facts of all the costs involved are staring you in the face. But don't worry, we're here to break down the most likely costs that you as a seller will be facing.  In many cases, the seller is responsible for paying a number of fees associated with the sale of their property. These can include real estate commissions, transfer taxes, and other miscellaneous costs. While some of these costs may be negotiable, it's important to have a clear understanding of them before putting your home on the market. 
The Energy Performance Certificate
When selling your home, you may be asked to provide an energy performance certificate (EPC). An EPC is a document that provides information about the energy efficiency of your property. It includes an energy rating, carbon emissions, and recommended improvements.
The purpose of an EPC is to help potential buyers understand the running costs of a property and make informed decisions about their purchase. While you are not required to obtain an EPC yourself, many companies offer this service for a fee. Typically, the cost of an EPC is around €300.
Notary Fees
Notary fees in Malta are set by law, but they can vary depending on the services required. In most cases, the buyer will be responsible for the fees, unless the seller specifically appoints a notary. The notary's fees will depend on the complexity of the transaction and the number of documents that need to be prepared. However, some basic services, such as authenticating signatures and witnessing signatures on documents, have fixed fees.
It is important to note that notaries are independent professionals and are not affiliated with any particular real estate company or broker. As a result, they can provide impartial advice and guidance throughout the process.
Real Estate Agency Fees
Estate agents in Malta typically charge a fee or commission of around 5% of the sales price. This fee may be negotiable in the case of very expensive properties or special circumstances, depending on the agreement you have signed with the estate agency.
You also need to take into account that a VAT of 18% applies to the initial amount. Commissions are typically paid by the seller, though this may be negotiable depending on market conditions. Always be sure to ask about all fees and commissions before signing an agreement with an estate agent.
Withholding Tax
When selling a property in Malta, a withholding tax will apply in most cases. The rate of tax is 8% of the sale value if the property was purchased after 1 January 2004. However, if you bought the property and held on to it for less than five years, the tax rate is 5% of the transfer value. There are some exceptions to this rule, so it's always best to consult with a qualified tax professional before making any decisions.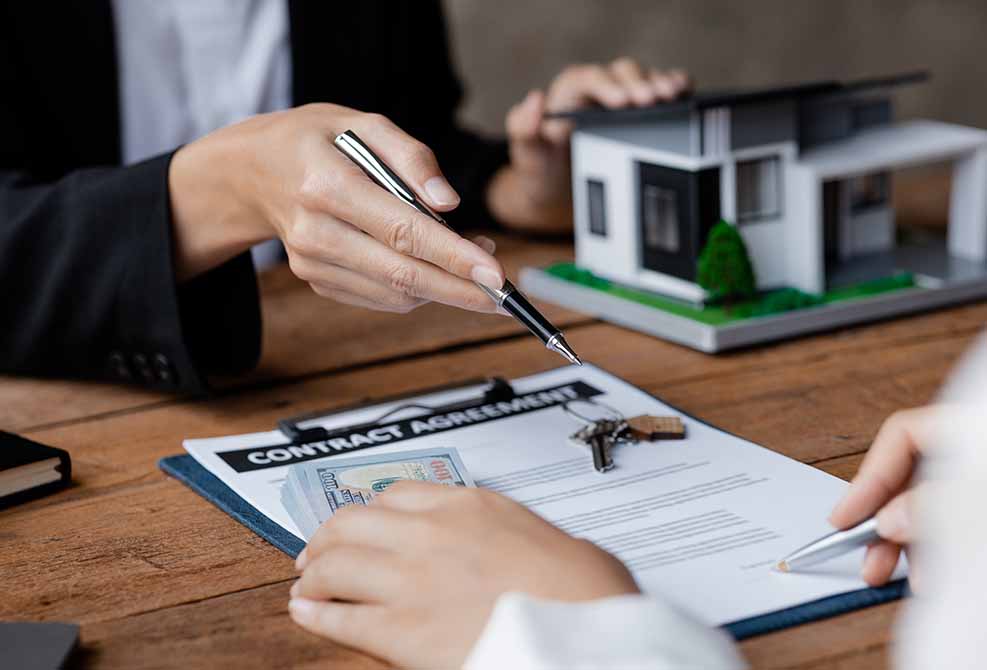 Selling Property Under Dhalia Real Estate
When you decide to sell your property under an open agency, the standard commission rate is 5% + VAT, which is payable upon signing the final deed. However, if you decide to sell your property with us as your sole agent, the standard commission rate is 3.5% + VAT, which is payable upon signing the final deed. A sole agency is usually engaged for a stipulated period of time and the commission is also payable if the property is sold by a third party, during this period.
Residential property sale
Sole agency basis: commission is 3.5% + VAT
Open agency basis: commission is 5% + VAT
Commercial property sale (sole agency listing)
3.5% of sale value + 18% VAT (Payable by vendor)
Commercial property sale (non-exclusive listing)
5% of sale value + 18% VAT (Payable by the vendor) 
Working With An Experienced Professional Can Save You Time…And Money!
Many people choose to sell their homes without the help of a real estate agent, thinking that they will save money in commission fees. However, in most cases, working with an experienced agent will actually save you money in the long run. Agents have a deep understanding of the local market and can help you price your home competitively. They also have access to a wide range of marketing resources and networks that you may not be able to tap into on your own. Not to mention, they are experts in negotiation and can help you get the best possible price for your home.