Malta is considered a Mediterranean island paradise with its warm climate, over 300 days of sunshine per year, and stunning beaches, bays, and historical sites. It's often viewed as an excellent choice of residence for many reasons among internationals. Traditional village feasts are celebrated in each town, along with a number of events that make for a busy social calendar all year round, such as the Jazz Festival or the Valletta Film Festival. Due to the island's relatively low cost of living, booming social and economic scene, sunny climate, and welcoming population, more and more ex-pats are interested in buying property here.
The Process Of Buying Property In Malta As A Foreigner
If you're thinking of relocating long-term into a property in Malta, you will have to go through a number of steps that will ensure a smooth buying process. After you have found the right property, viewed it, and your offer has been accepted by the seller, the process of purchasing the property begins:
The Energy Performance Certificate
When buying property in Malta, the law requires that the seller presents an energy performance certificate to the buyer. This document informs the buyer about the energy performance of a building. It also gives recommendations for cost-effective improvement to upgrade its current energy efficiency class. 
Certificates are prepared by a qualified assessor who is registered with the Building Regulation Office. The certificate is valid for 10 years unless there are significant changes made to the building. The assessment will take into consideration the property's construction, finishing material, the quality of insulation, and double or triple glazing.
The Preliminary Agreement a.k.a Promise of Sale
After the offer is on the table, this document is drawn up by a notary and sets down the terms of the sale – from the work that needs to be completed on the property, the date of the final contract (usually 3 months later), and any other requirements set down by either party. 
At this point, 10% of the purchase price is left with the notary or agent as a deposit. A 1% provisional duty (part of the total 5% stamp duty) is payable on the value of the property. Once this document is signed, the notary will carry out searches on the history of the property to ensure that it can be transferred freely.
The Final Contract of Sale 
This document is drawn up by the buyer's notary. Once all terms set down in the Promise of Sale have been fulfilled, the parties get together to sign the final deed of sale. The balance of the purchase price is paid to the vendor,  the balance on the stamp duty that is due, and the notary's fees are paid as well. The keys to the property are handed to the new owner, and the notary registers the contract of sale at the public registry.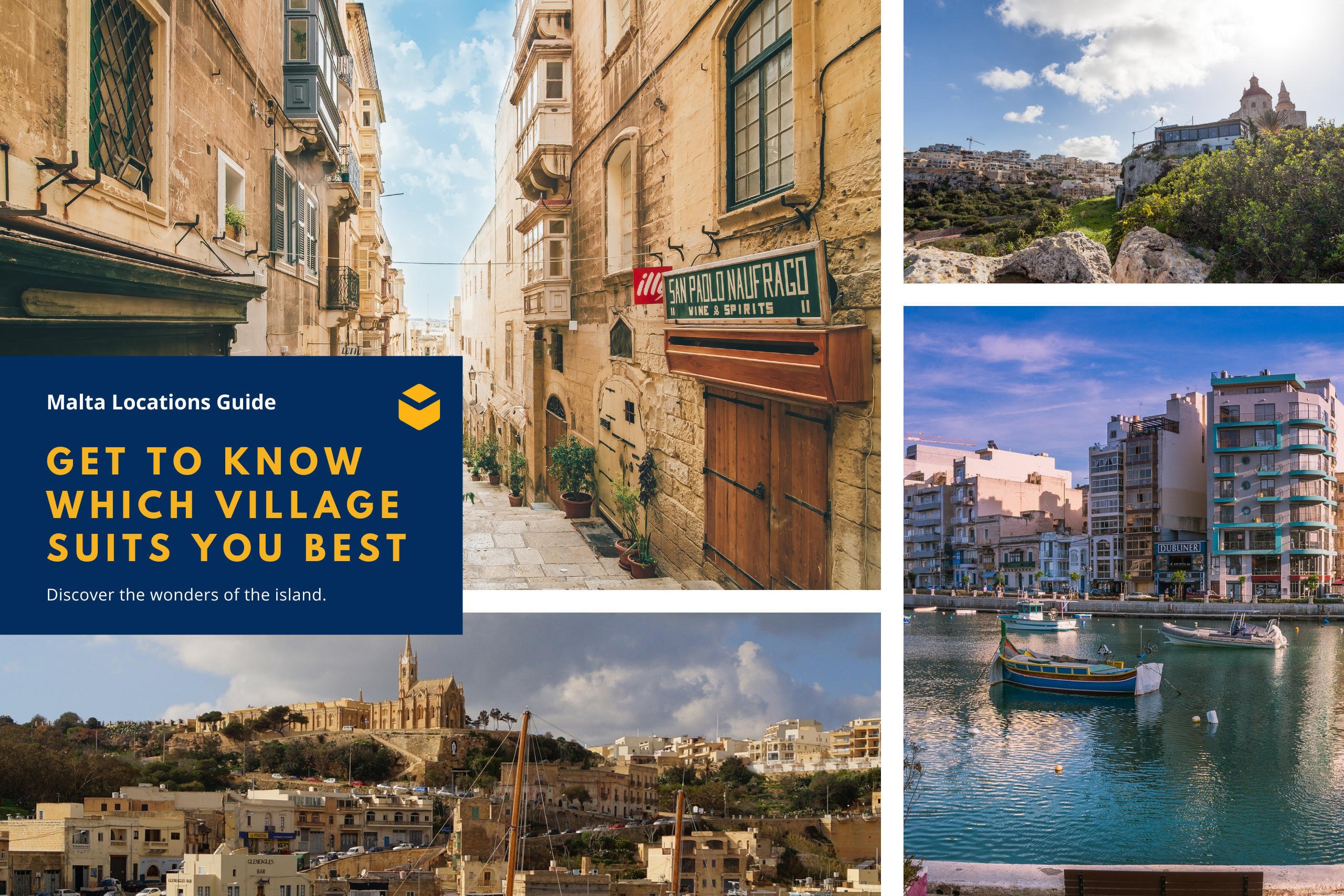 SPECIAL DESIGNATED AREAS – Property For Expats
A number of luxury developments have recently been built in prime locations over the Maltese Islands. These developments offer upmarket properties, often with complementary services such as porter and reception, underground parking facilities, and a communal pool.
Why buy in an SDA?
Anyone may buy property in Malta within Special Designated Areas, without restrictions or permits.
Buying property in an SDA allows a buyer to enjoy the same rights as a Maltese national, whether they are EU citizens or not.
Normally, foreigners purchasing property in Malta are required to obtain an Acquisition of Immovable Property (AIP) permit from the Maltese government. When buying property in an SDA this permit is not necessary.
The current special designated areas are:
Gozo, Fort Chambray
Gozo, Kempinski Residences
Gozo, Vista Point
Gzira, Metropolis Plaza
Gzira, Manoel Island
Kalkara, SmartCity
Madliena, Madliena Village
Marsascala, Ta'Monita Residence
Mellieha, Southridge
Mellieha, Tas-Sellum Residence
Mriehel, The Quad Business Towers
Naxxar, Targa Square
Rabat, Verdala Terraces
Sliema, Fort Cambridge
Sliema, Tigne Point Residences
St Julian's, Mercury Suites
St Julian's, Mercury Towers
St Julian's, Pender Gardens
St Julian's, Portomaso
Vittoriosa, St Angelo Mansions
Xemxija, Mistra Heights
Acquisition of Immovable Property (AIP) permit
Any non-Maltese national, whether they are an EU citizen or a citizen of any other country, purchasing property in Malta that will not be their primary residence, will require an AIP permit.
EU citizens
If an EU citizen is purchasing property in Malta as their primary residence, they do not need an AIP permit.
If an EU citizen has resided in Malta for more than 5 years, then they will not require an AIP permit.
If an EU citizen is purchasing property in Malta as a second home (and therefore not as a primary residence), then they will require an AIP permit, unless they have resided in Malta for more than 5 years.
Non-EU citizens
All non-EU citizens that are going to buy property outside an SDA will have to obtain an Acquisition of Immovable Property permit. The minimum property values are:
Flat/Maisonette: €136,972

Any other property: €236,582
These values were updated in August 2020, however, they may change according to the Property Price Index.
A fee of €233 is charged per permit. The permit is usually issued within 35 days.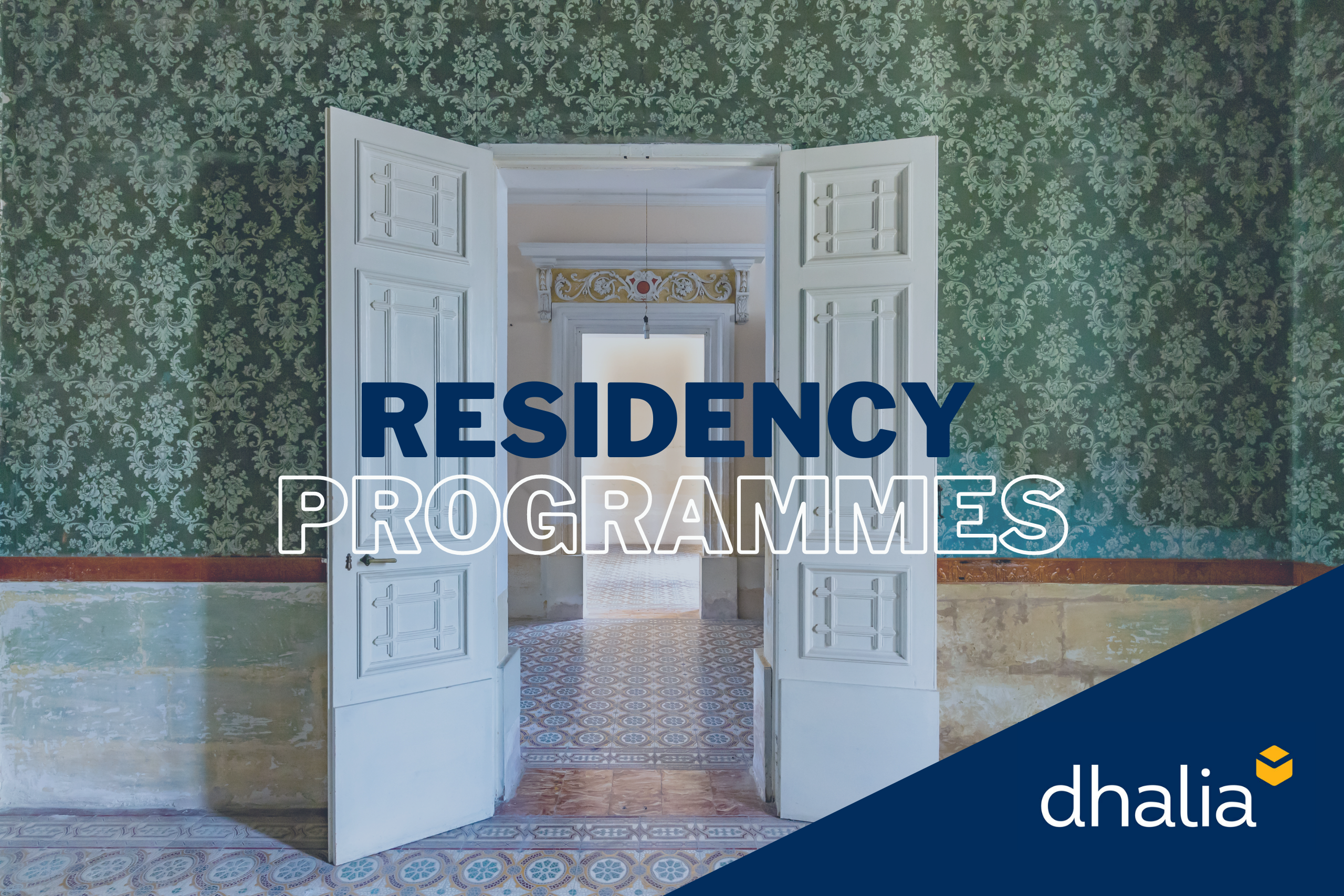 Maltese Residency
If you are a foreign national thinking of relocating to a warm & welcoming country, then Malta could be the right place for you. The Maltese government supports foreign individuals through several residence programmes, as well as the Individual Investor Programme, the latter being a citizenship programme. Benefits include indefinite residence in Malta and free access to European countries.
Advantages of Maltese citizenship include stability and privacy, comfort, mobility, an ideal location as a gateway to the EU, and visa-free access to the EU/Schengen area.
The tax system is particularly advantageous to foreigners with residential status, as such individuals are not taxed on foreign-sourced capital gains and foreign-sourced income not remitted to Malta.
These are the residence & citizenship programmes currently available:
Property Purchase Expenses To Look Out For
When you're buying a property, it's important to be aware of the additional costs that come with it. In addition to the purchase price, you'll need to pay for things like stamp duty and legal fees. Since it's easy to get caught up in the excitement of buying a property and overlook these additional costs, we've assembled a list for you:
Stamp duty 5%*

A notarial fee of approximately 0.5% (not including disbursements and searches)

Searches (the cost of searches varies on a case-by-case basis)

AIP (where applicable) €233 plus professional fees for an accountant, auditor, lawyer, etc.

Recognition fee equivalent to one year's ground rent (only applicable to properties subject to ground rent)
*Some reductions may apply depending on the purpose of the purchase.
Real estate agency fees are the responsibility of the vendor.
Tax Rates For Expats 
Residents of Malta are exempt from tax on foreign-sourced income not remitted to Malta. They are also exempt from tax on any foreign-sourced capital gains whether remitted to Malta or not. Permanent residents are taxed at a rate of 15% on remitted income.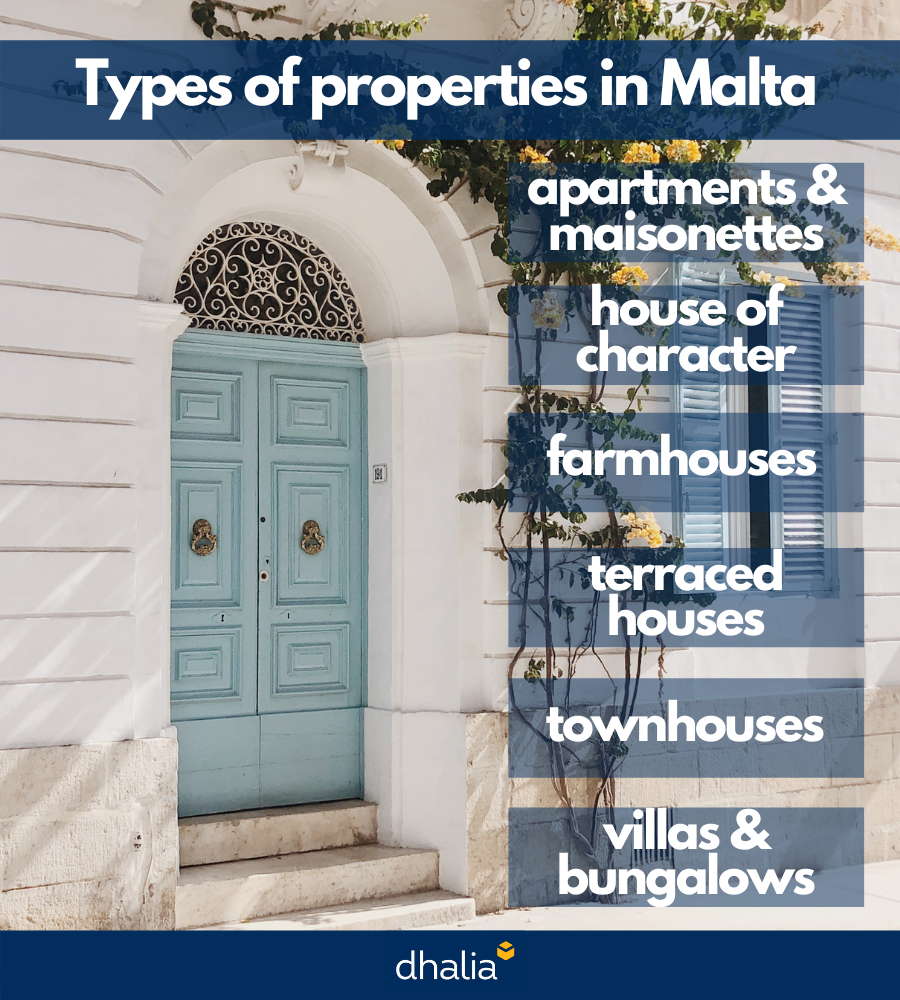 Types of Properties in Malta
The property market in Malta is diverse with many kinds of properties available, such as:
Apartments

Maisonettes

Houses of Character

Farmhouses

Terraced Houses

Townhouses

Villas and bungalows
If you're considering buying a property here, opt for a renovated palazzo or townhouse – today these are being snapped up and decorated in a chic retro style to be used as boutique hotels. The appeal of such properties lies in their blend of traditional Maltese architecture, exposed wooden or stone beams, rough limestone walls, and hand-made patterned tiles. Increasingly rare features include central courtyards and private wells, dating back to the time of the Knights when most households used public water spouts and only the high class could afford their own private water reservoir.
Property values and prices have continued to rise over the past years in all markets. Property remains the preferred method of investment within the Maltese Islands, with a homeownership rate of 80%. The past decade has seen a high demand for apartments, both for residential purposes as well as rental investments, as the rental market is absolutely booming with the growing demand for expats working in Malta. Malta remains an attractive destination for its strong citizenship programmes and economic stability.
Let Experts Deal With The Headache Of Purchasing Property
Purchasing property overseas can be a complicated and time-consuming process, as it requires navigating a maze of laws and regulations that vary from country to country. At Dhalia Real Estate, we have decades of experience assisting clients with their international property purchases. We understand the unique challenges involved in buying property from abroad, and we are committed to helping our clients overcome these challenges. 
To that end, we have assembled a team of tried and tested notaries and lawyers who are experts in foreign real estate law. These professionals have been selected for their impeccable reputation and extensive experience, and they will work diligently to ensure that your purchase goes smoothly. With Dhalia Real Estate Services on your side, you can rest assured that your property purchase will be handled efficiently and effectively.