Malta beckons for expats searching for employment, with picturesque landscapes and a climate conducive to comfort. Moreover, the country has one of Europe's least unemployment rates and an ever-growing tech industry involving gaming programs as well as financial services. The island has become home to a number of tech start-ups, and this sector is continuing to grow. Plenty of people with qualifications and experience in this field are looking to relocate and view Malta as an option. In this blog post, we'll share with you some of the best spots to rent an apartment in Malta. We'll also share some tips on what to look for when choosing an apartment rental in Malta. So if you're ready to find your perfect Maltese apartment, read on!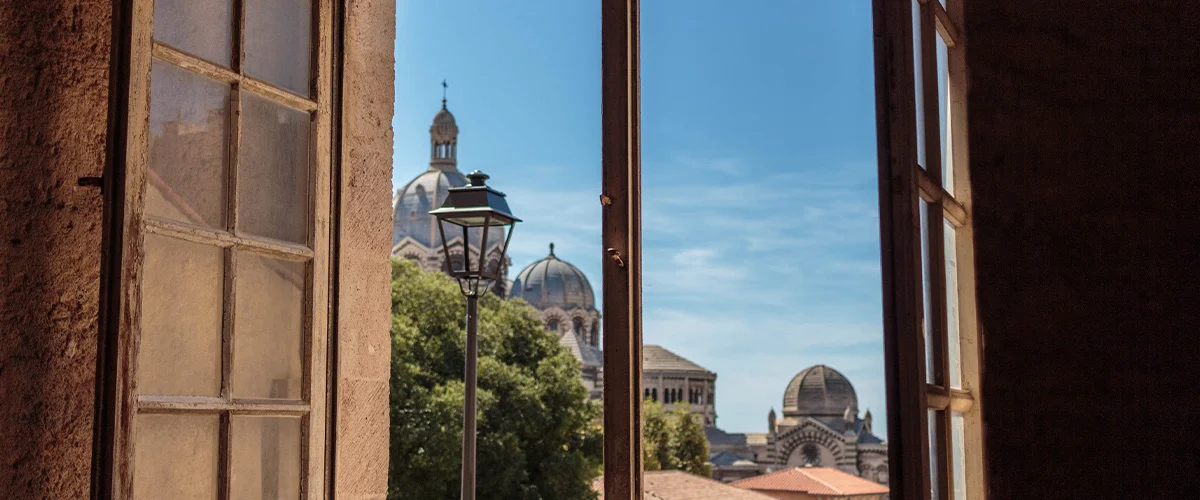 The Best Spots If You Want To Be Near The Action
Are you planning to rent an apartment in Malta? If so, you've come to the right place. Malta has a lot to offer when it comes to housing, including plenty of stunning coastal towns with beautiful Mediterranean views. Some places are nice and quiet, others offer a booming social scene and nightlife. Here are the best spots if you want to be close to the action!
Sliema – The Tourist Hotspot 
Sliema is one of the most popular tourist destinations in Malta and has something for everyone who chooses to live here. From luxury penthouses with rooftop pools overlooking the sea all the way down to small studio apartments located near Sliema's bustling shopping district, there are plenty of options available. It's also close enough to Valetta that it makes commuting to work easy but far enough away that there is still some peace and quiet at night. 
St Julian's – An Entertainment Hub 
St Julian's is another popular spot on the island where locals and tourists alike flock in order to enjoy its vibrant culture and nightlife. Here, you will find everything from modern lofts with breathtaking views over St Julian's Bay all the way down to cozy little apartments tucked away near Portomaso Marina. It's also conveniently located close enough that you can easily explore other nearby attractions such as Spinola Bay or Balluta Square, without having to be too far too travel from home.  
Valletta – The Capital City
Valletta is known as "the city of palaces" due to its numerous historical monuments and buildings. Not only is it rich in culture, but it's also one of the most sought-after places when it comes to renting an apartment in Malta. Here, you'll be able to experience stunning views while living in one of Europe's oldest cities—all within walking distance from your home! Valletta offers a great selection of apartments ranging from studios to large 3-bedroom units, so there will definitely be something here for everyone who wants to move into this vibrant city center.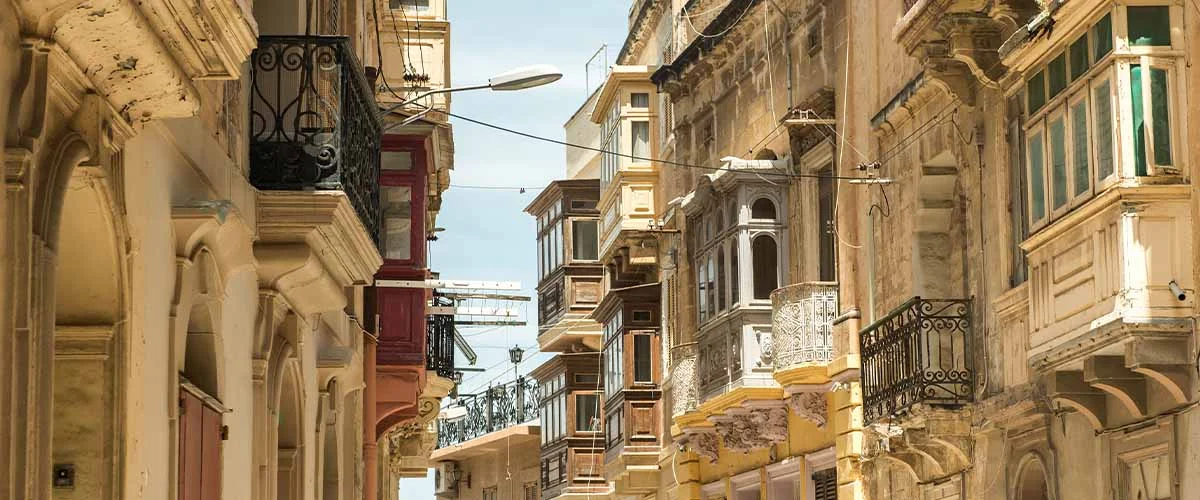 The Best Spots If You Want Some Peace And Quiet
There are many great spots where you can find the perfect apartment in Malta. Some are in the midst of all the action, and others are far away from the hustle and bustle of cities. Here, we will discuss some of the best areas on the island to rent an apartment if you like
Gozo Island – A Step Back In Time
Gozo Island is located just off the mainland coast and offers some extraordinary rental apartments with breathtaking views over crystal-clear waters. Gozo offers everything from cozy cottages fit for couples or small families all the way up to larger villas that can accommodate up eight people comfortably—making it ideal for groups or extended families visiting Malta together. If you're looking for peace and tranquility away from all hustle and bustle, then Gozo is definitely worth considering when deciding where you want to rent your next apartment! 
Marsaxlokk – Village Life At Its Best
Marsaxlokk, located on the southeastern coast of Malta, is a land seeped in seafood and secret. Famous for its Sunday fish market and St Peter's Pool within easy walking distance, Marsaxlokk may not be a favored tourist destination, but this gives locals and expats more authenticity, peace, and quiet to enjoy.
You can while away the rest of your time simply strolling along their picturesque harbor front dotted with traditional boats, or you can grab a snorkel and explore the nearby rocky coast. For those feeling a bit more daring, there are a few spots around the coast great for some cliff jumping.
Mellieha and St. Paul's Bay – Convenient Places With Plenty Of Amenities
The northern part of the island, which consists of Mellieha and St. Paul's Bay, is one of the most sought-after areas for retirees. Its beautiful scenery and breathtaking coastline make it an ideal spot to set up roots in Malta. With its numerous properties up for rent and sale at more competitive prices than those found in Harbour Area, it's no surprise that so many opt to establish themselves here. This is especially considering the fact that this area also features ferry connections with Gozo, making excursions convenient and accessible. Furthermore, come summertime. Additional hotels are available due to the influx of tourists and vacationers, which can be great if you're looking for extra company!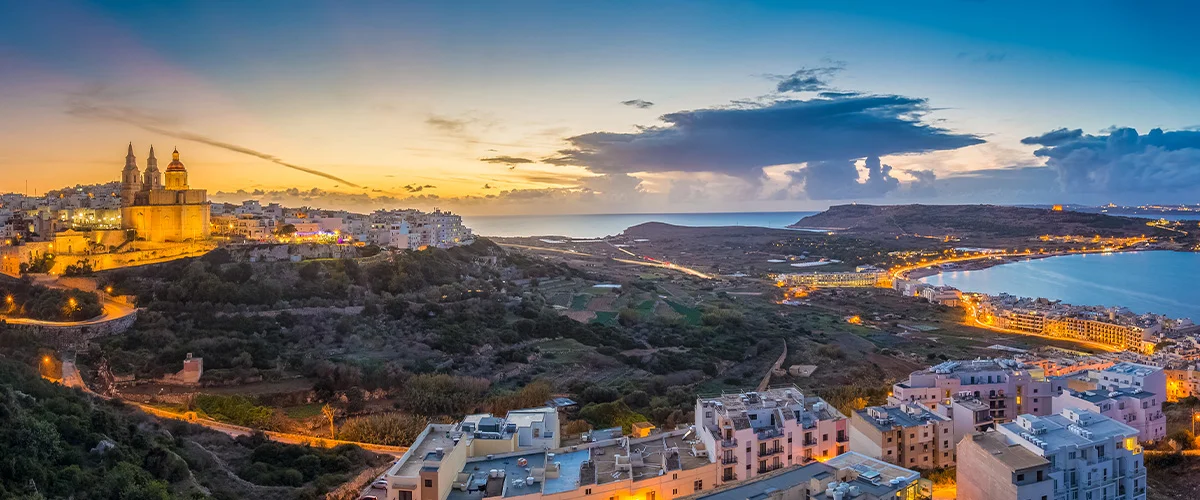 The Best Spots If You Want Something From Both Worlds
When choosing the perfect area to raise your family, construct a business or take some time off and relax, you won't go wrong with these places.
Siggiewi – Residential Spot With Plenty To Offer
Head west to enjoy a taste of the traditional rural life that Malta has to offer. The Siggiewi district is full of beautiful and unique architecture, including old buildings that were designed specifically to keep the Maltese people comfortable in any weather. Explore the area's peaceful atmosphere, indulge in fresh produce, and observe friendly neighbors who have grown up in Siggiewi for generations. Relax and appreciate all Swieqi has to offer, from its picturesque villages to its lush countryside.
Madliena – The Best Place To Invest
Located on the plush north coast of Malta, Madliena offers the best of both worlds, close to lively St Paul's Bay and its countless attractions while being only a few kilometers away from the nightlife offered by St Julian's. The surrounding area is stunning, with gorgeous views of sandy beaches and pretty houses in tranquil streets.
Whatever your needs or preferences, you will find something to love about this beautiful Mediterranean gem. And for those in search of prime real estate, Madliena boasts an impressive selection of villas – though they do come with hefty price tags. Luckily, if you look hard enough, you can find some excellent refurbishment projects offering a great starting point for creating your dream home on this stunning island paradise.