Walking in the Queen's footsteps
The year was 1949, just after the war. Queen Elizabeth and the Duke of Edinburgh spent time in Malta over three years while the Duke was stationed on the HMS Chequers as a naval officer. 
The Queen's close ties with Malta were established during her time living on the island, an aspect of the monarchy that resonates strongly with the Maltese even today.
Dhalia was invited to visit Villa Guardamangia in order to create a 3D scan of the property, which can be found at the end of this article.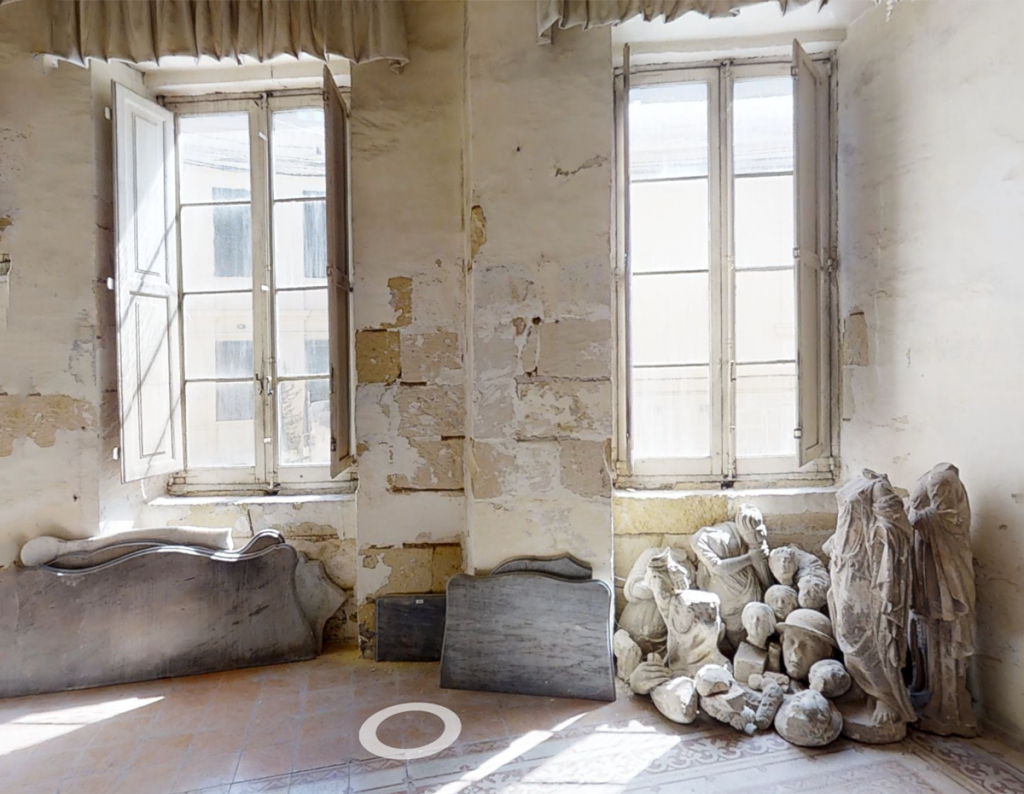 A Piece of History
Villa Guardamangia is found at number 49, Guardamangia Hill in Pieta. Now a Grade 2 monument, the elevated grand entrance indicates that visitors are about to enter a place of high regard. Originally constructed as a farmhouse by Sir Augusto Bartolo in 1900, the building was divided into apartments before being purchased by royal family member Lord Louis Mountbatten in 1929.
Villa Guardamangia is a unique palazzo imbued with the history of Malta's ties to Great Britain. From a real estate perspective, this property has an abundance of features: stables, ample gardens, a belvedere walkway, grand sala nobile, and so much more making it a splendid palazzo. The layout affords 12 large rooms downstairs, together with stables and a beautiful garden. A grandiose wide staircase takes you up to another 8 rooms and roof area with beautiful views of the marina and Pieta. Once lovingly restored, we hope the palazzo will become a museum, allowing visitors old & young the opportunity to see the historically significant building.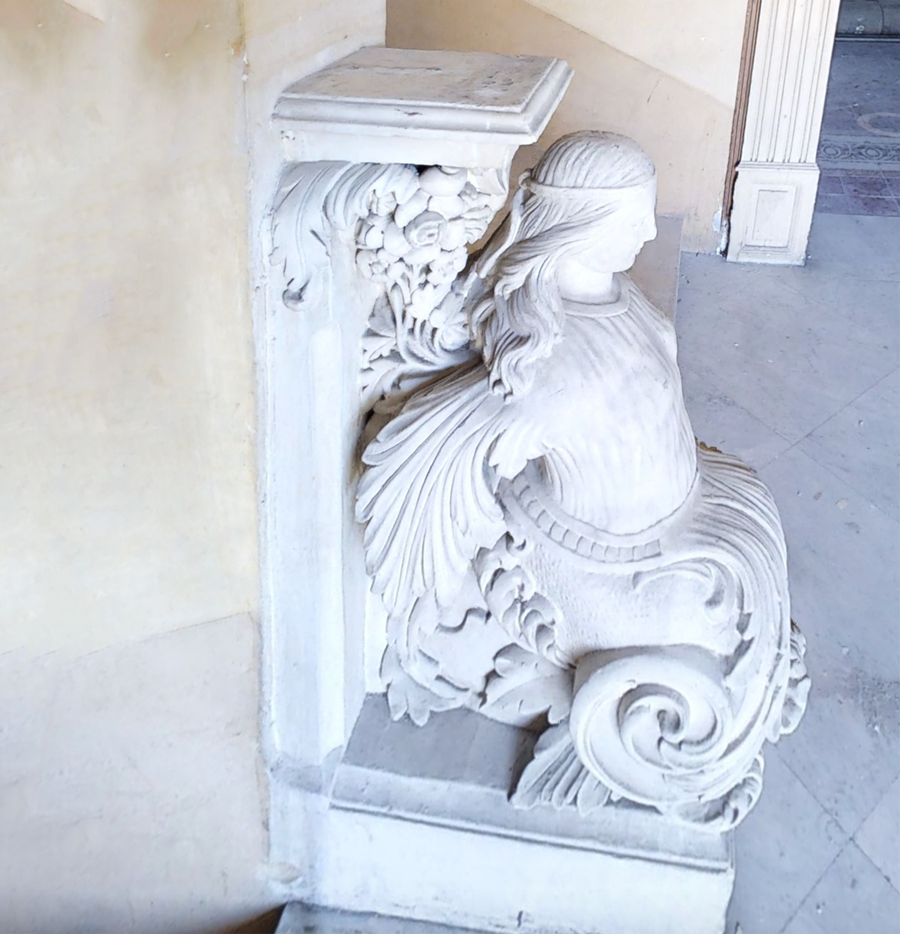 Although the Queen has on occasion expressed an interest in revisiting her previous home, it was simply not possible at the time due to structural issues making the building unsafe. However, the Queen has been presented with two paintings of the villa.
Sadly, for many years the property was vacant. Languishing alone, slowly falling apart, the palazzo will need specialist attention to bring it back to its former glory.
Recently, the entire property was purchased by the Maltese government for €5 million. Restoration work is due to start soon, as part of a national effort to preserve historic buildings overseen by Heritage Malta.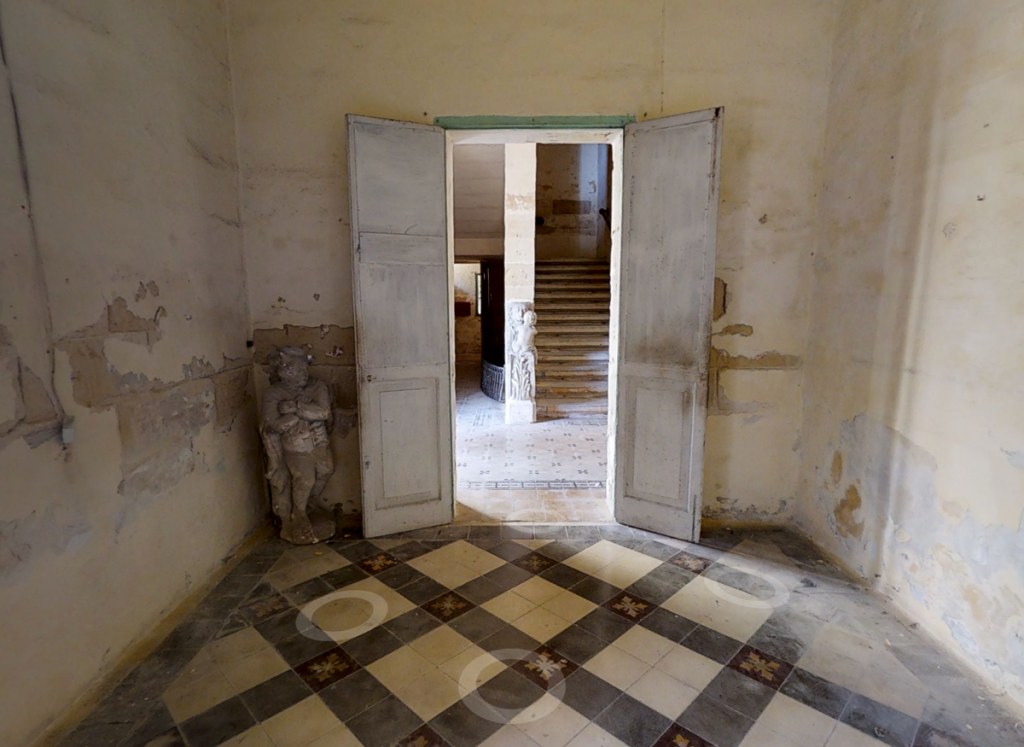 Awaiting restoration
A group of mismatched stone statuettes huddle together in the light of a nearby window, waiting to be returned to their rightful positions. The dusty floors hide the brilliant colours of Maltese patterned tiles.
The few who have had the chance to visit this majestic place over the past few years will agree that there is still a lingering sense of royal presence within the palazzo. Maybe it's the high ceilings or the well-placed windows and doors that flood all rooms with light. Villa Guardamangia is a special place, and we can't wait to visit again.