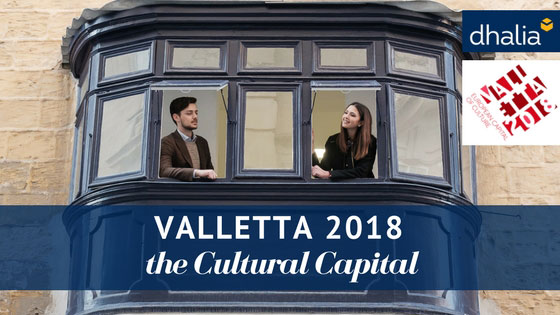 The Cultural Capital
As corporate sponsors of the Valletta 2018 project, Dhalia Real Estate Services is so excited to see the festivities in store for the year. Have a look at our summary of what's happening this month, and also our selection of the best properties available in Valletta.
This year, Valletta has become the official Capital of Culture, and to mark the beginning of this monumental year the city kicked off celebrations with a huge New Year party.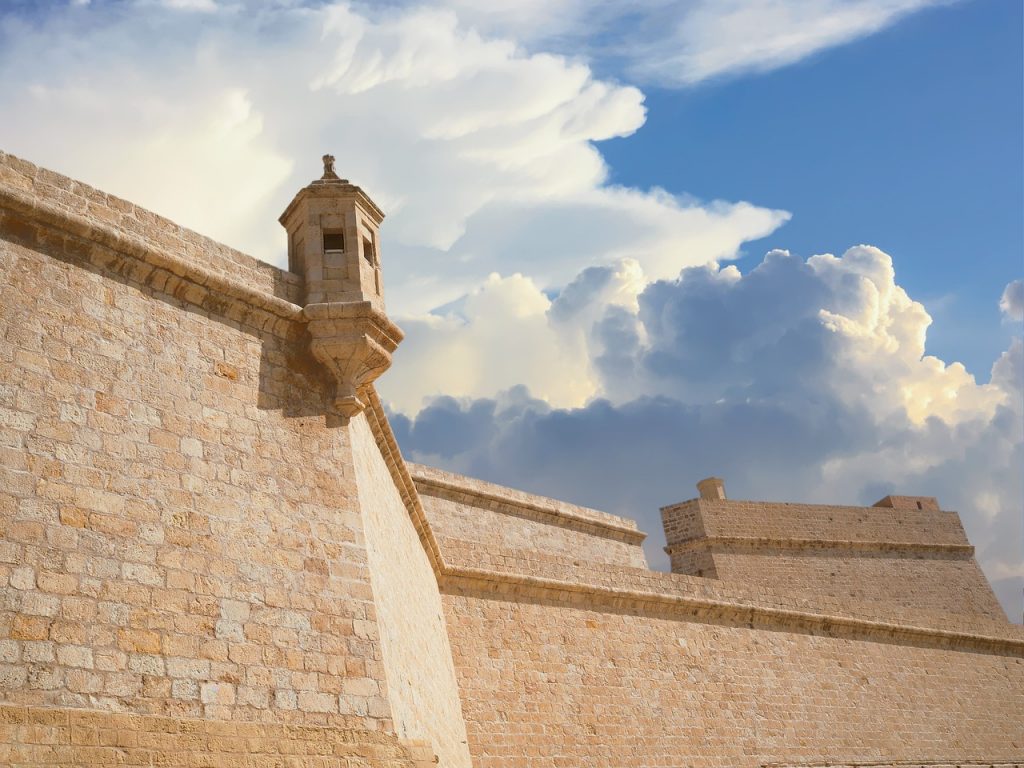 What is V18?
Valletta 2018 is year-long celebration of everything Maltese, spreading from the capital city Valletta to all towns and villages across the Maltese Islands. Through a multitude of varied multidisciplinary performances and exhibits, the Valletta 2018 will explore and exalt the communities and cultures that make our islands unique.
Opening week
A fantastic festivity of performance, where music and entertainment merge with the historical setting and bring the city to life like never before.
Opening week will see Valletta's streets come alive, with events divided into six different themes:
Erba Pjazez 
On the 20th of January, Valletta's four main squares will be illuminated with sound and colour every hour on the hour during the evening.
What's Happening
14-21 January – Opening Week
13-27 January – Baroque Festival
Find the Valletta 2018 Opening Programme here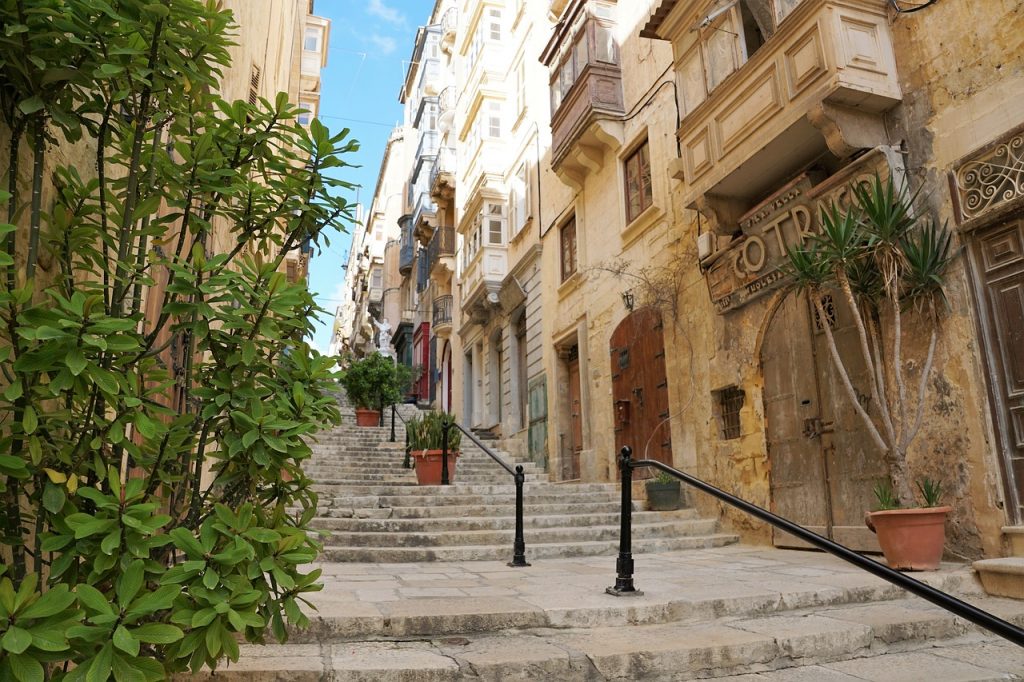 Property in the City
As real estate experts, we love everything about the city – and we know you do too. Both Maltese and international people have realised the potential of our beautiful capital and as a result it's become a top residential and commercial destination. Below we've gathered the best property that is available now in Valletta.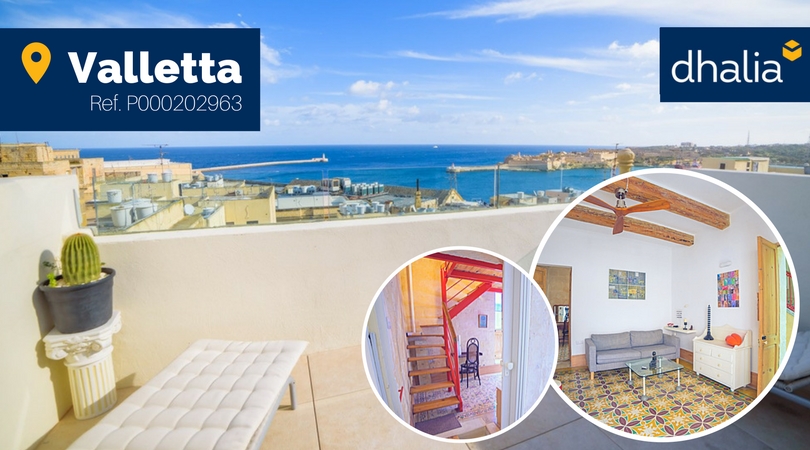 Townhouse in Valletta €595,000
A beautifully converted townhouse situated close to the Lower Barrakka in Valletta. This unique property has an interesting layout and authentic architectural features such as arches, traditional patterned tiles and Maltese wooden balconies. Layout is in the form of an entrance hall which leads into a lounge area and a double bedroom on a mezzanine level, a guest toilet and a very dry arched cellar. Stairs lead directly to the second floor, where one finds a bright living room with a Maltese balcony, a double bedroom, bathroom and kitchen/dining area. Proceeding to the third floor, there is a single bedroom, toilet and shower room and at top level, and another internal living area with a terrace and BBQ area on one side, also a small roof with breathtaking city and sea views on the other side. Ideal as home or also as a letting investment since it could easily be split up into various units.
Traditional Maltese architectural features
3 bedrooms
Letting investment or family home
Sea views from the roof
135 square metres
>> More information/submit enquiry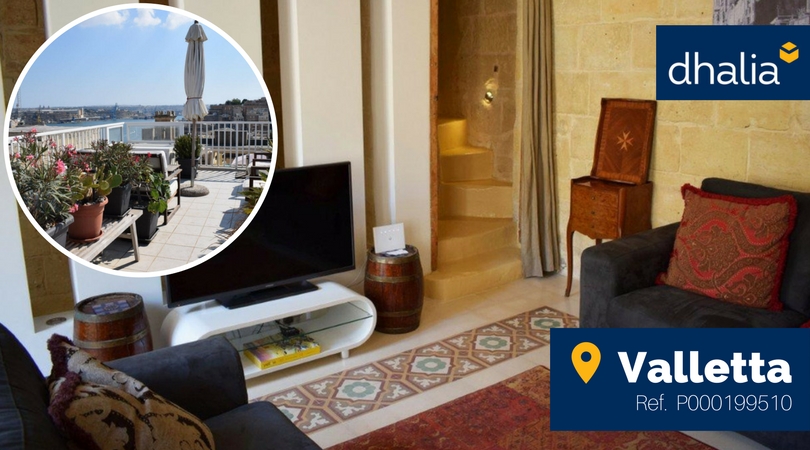 Townhouse in Valletta €775,000
An expertly converted and exquisitely furnished two bedroom townhouse in the heart of the capital city enjoying spectacular views of the grand harbour.
The layout consists of an entrance hall, a flight of stairs, bedroom with shower en suite and walk-in wardrobe, and an open plan kitchen/living/dining area with a front terrace. There is also an additional double bedroom and a roof garden with an amazing view of the surrounding palazzo and the Grand Harbour.
2 bedrooms
Furnished
Grand harbour views
>> More information/submit enquiry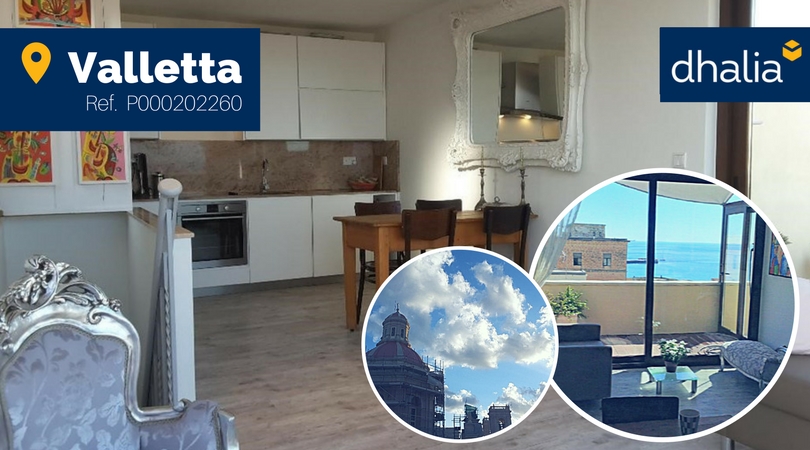 Duplex Penthouse in Valletta €850,000
This newly renovated duplex penthouse with a footprint of 120 sqm has magnificent views on the entrance of the Grand Harbour from all rooms and from the spacious terrace.
A brand new elevator leads straight to the upper level on the fifth floor, with an amazingly bright, open plan kitchen, living and dining area and a shower room with marble flooring. The living room is surrounded by a roof terrace, which is fully decked and measures approximately 35 sqm. Admire amazing sea views of the Grand Harbour, the open sea, and the major churches of the city.
An internal stairway leads to the underlying floor, retaining original features including wooden beams and stone slabs. On this fourth floor there are two bedrooms, one with a comfortable walk-in-closet and one that can be used as bedroom or lounge.  Both rooms come with double-glazed french windows opening into balconies with sea views. There is a bathroom with bathtub and marble flooring, a small office, a washroom with laundry and dryer as well as storage.
This duplex penthouse comes with airspace and is freehold, comprising a total area of 120 sqm.
Harbour views
120 square metres
2 bedrooms
Fully furnished
Fully air-conditioned
>> More information/submit enquiry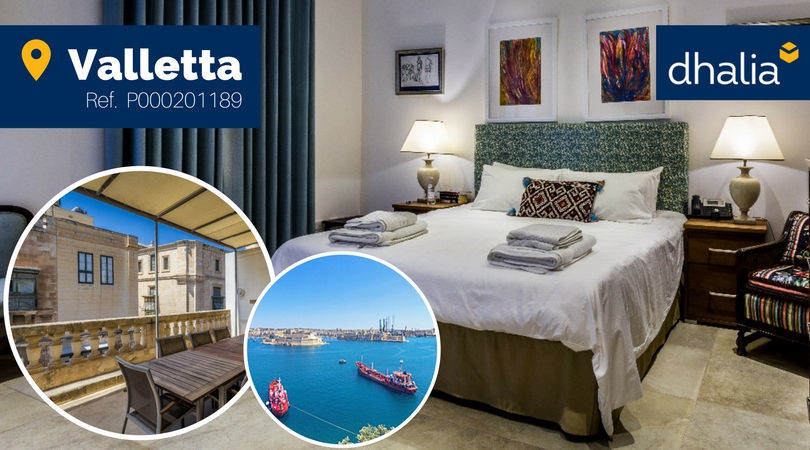 Townhouse in Valletta – Price on Request
A sumptuous property located on the best street in Valletta. From the ground floor entrance one can take the lift or stairs to access the first floor, where a grand library is positioned at the front, with a kitchenette, bathroom, bedroom and another office at the rear. The second floor has 2 large en suite bedrooms, a laundry room and separate toilet. The third floor contains a magnificent front sitting room, a large fully fitted kitchen leading to a rear dining terrace, and finally at roof level there are two large terraces, one for lounging whilst enjoying the stunning Grand Harbour views and the rear terrace is ideal for laundry.
The entire property has been luxuriously furnished, and could be a large family home, or can be combined as work area on the first floor with exceptional accommodation on the floors above.
265 square metres
Grand Harbour views
2 offices
3 bedrooms
Luxuriously furnished
>> More information/submit enquiry 
---
For more information contact Max Magri on mamag@dhalia.com
Dhalia's Valletta office can be found at 16, Old Bakery Street.