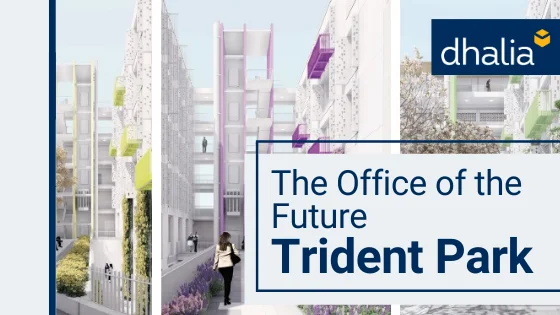 Gone are the days of concrete towers and windowless cell blocks with tiny isolated work cabins and buzzing strip lighting. Eco-friendly, smart, flexible, energy-efficient, people-centric, co-working, dynamic, sensory-stimulating are just a few of the keywords that describe the office of the future. Companies are well aware that in such a competitive global economy, their future success relies on ensuring employee satisfaction and environmental sustainability. Retaining top performers can help secure their position in global markets, and also attract the younger, creative, eco-conscious workforce that thrives off innovation. Offices of the future are set to be focused on workspaces adapted to provide a fine-tuned holistic environment for business; and since multiple studies have confirmed that employee personal wellness and health is crucial to improving business performance, creativity, and collaboration, its certainly a worthwhile investment. 
Has this global shift towards the 'green' and 'holistic' office development reached the Maltese Islands? It most certainly has, with Trident Business Park in Mriehel not only paving the way locally but proving to be an extraordinary example of 'future-proof' offices on a global scale. Speaking to Mr. Charles Xuereb, CEO of Trident Development Ltd, we explored the innovative development in further detail.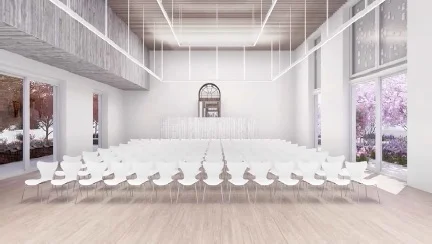 'The development is designed for the future', he says confidently. 'It is structured for the modern, resource-efficient and environment-friendly tenant, and in this respect, Trident Business Park is inclusive to all those tenants that want to experience the best green address on the Island'. 
'Green' certainly sums up this unique development. Situated behind a Schedule 2 listed colonnade, known as the Farsons Brewery building, this ultra-energy-efficient, low resource development will have the feel of a green, leafy campus, with a full 8,500 square meters of space being used to accommodate gardens. We were assured that the importance of the natural environment, however, does not end with landscaped gardens. 'Our design is not about a bit of green here and a bit of green there to make the building marketable', said Mr. Xuereb. The development of Trident Business Park, from its construction to its unique features and functions, have been fine tuned to be as sustainable as possible, with a focus on energy performance.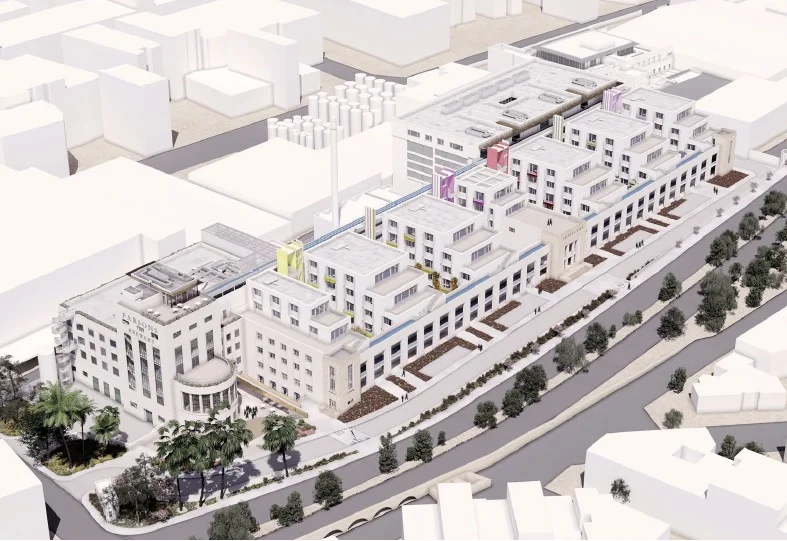 Take the state-of-the-art cooling system. Long, stifling hot Maltese summers tend to elevate emissions from cooling large office spaces. Trident Business Park is structured to use the thermal mass of its own buildings to cool the internal space, rather than the conventional method of blowing cold air into the building through air-conditioning units. Mr. Xuereb explains, 'Each office space is cooled to a predetermined temperature by circulating cool water within the concrete ceiling itself'. Even in winter months, the offices require very little heating, thanks to cutting-edge insulation technology used throughout the structure. 
Parking facilities have also been expertly designed to ensure comfort and ease of access, whilst upholding Trident Business Park's 'eco' ethics. The above-ground structure is naturally ventilated, and allows workers direct access to their office floors, removing energy-consuming engineering systems such as lifts and underground ventilation units.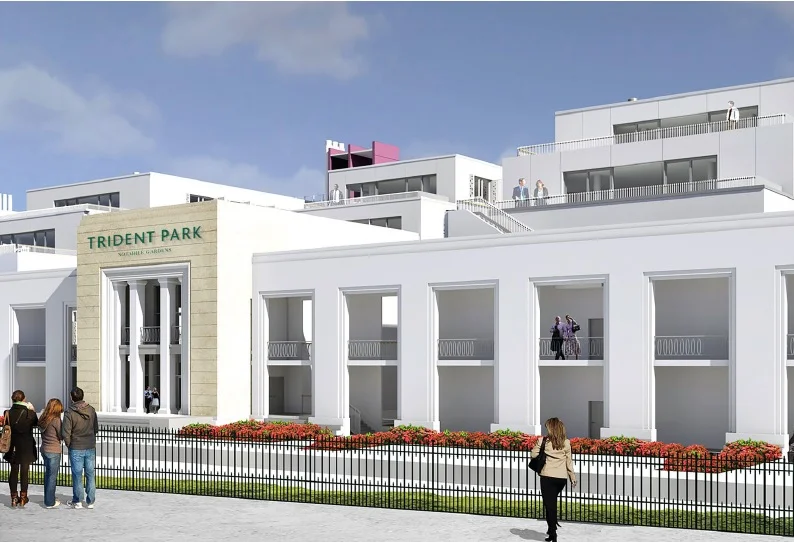 Impressively, the development is aiming for a BREEAM Excellent Certificate, a world-class title based on assessing its environmental and socio-economic sustainability performance through the full development cycle; from design to construction, to the use of the building. Ultimately, BREEAM certification will serve as a marker, that Trident Business Park actively enhances tenants' well-being whilst sustainably protecting the natural environment. 
Mr. Xuereb points out that 'The project is designed with the employee in mind', with a low built-up to green area ratio as a case in point. The importance of interaction with the natural environment has certainly influenced the building's design, which unlike most high-rise structures, features walk-on terraces and balconies that overlook the landscaped gardens. The offices themselves are designed to evoke a sense of openness and clarity. With offices built on flexible floor plate systems, open-plan settings, and generous windows, work-spaces will be flooded with natural light from the east and west façades. The expansive space in combination with panoramic lifts, walkways, and crisp interior design make for an inspiring, innovative workplace.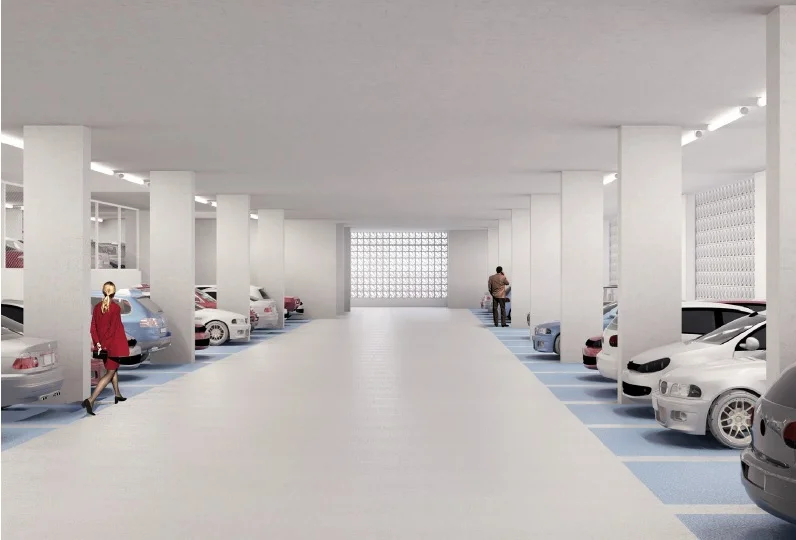 'It is an office development that is completely future proof, both in terms of environmental sustainability and employee satisfaction'.  Indeed, Trident Business Park's design is one that oozes flexibility; a core value of today's modern working lifestyle. Apart from providing structural flexibility in terms of adaptable office space, Trident Business Park includes a state-of-the-art gym, conference facilities, business lounge and is also within walking distance of the historic Old Brewhouse, comments Mr. Xuereb. This unique building will soon house an extensive array of facilities ranging from food and beverage outlets to a micro-brewery and also a visitor's attraction; all a stone's throw away from tenants workplace. 'The development really is a one-stop-shop solution for businesses and their employees', he adds. 
Office space within Trident Park is currently available for lease on a pre-launch basis. Construction is set to be completed by mid-2021.
Why not experience the office space of the future for yourself?
Get in touch with Dhalia for office space availability. Email info@dhalia.com or call us on 21490681.