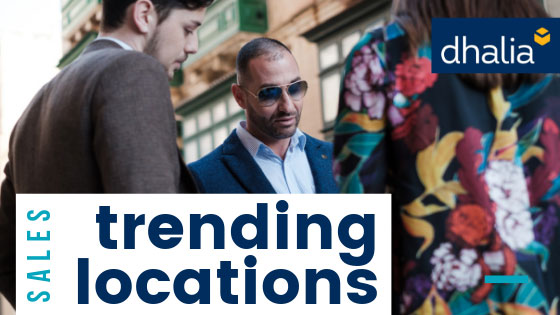 Valletta, Floriana, and Tal-Pietà
Malta's capital has some of the Maltese Islands' most sought-after addresses; the neighbouring areas follow close behind.
Valletta is a rags-to-riches story unlike any other for the island. Just a few years ago, property in Valletta was either in disrepair or sold for a pittance. Yet, as past and present governments placed more importance on the capital and embarked on an ambitious restoration project, the city reclaimed its spot as one of the most desirable postcodes anywhere on the archipelago.
"Having been built on a peninsula and enclosed by historically-important fortifications, Valletta is a niche market," says Mark Borg Mangion, the branch manager of Dhalia's Valletta office. "For this reason, Valletta is now very popular among young businesspeople and investors."
Last year, the city was celebrated as one of the European Union's two Capitals of Culture for 2018. Valletta is the seat of Malta's government and is the natural home of various industries and fields, including the legal sector and those of the arts and culture. Property here is varied, and from offices to studio apartments, and shops to palazzos, there is something for everyone.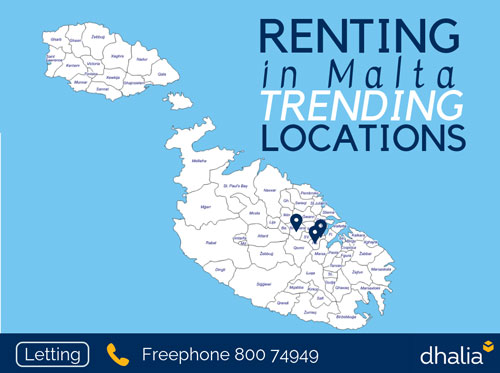 While the demand is high there is still a lot of property in the city that is unoccupied – with some of it requiring extensive restoration and renovation before it can be lived in. In fact, one of the biggest trends these past few years has been for investors to purchase old palazzos and section them into apartments or turn them into boutique hotels. This, however, requires quite a bit of planning as Valletta is a UNESCO World Heritage Site, and some of the houses here are protected under the provisions of Chapter II of the Constitution of Malta.
While the city has only just recently got its first – and, thus far, only – supermarket, with the opening of the Suq tal-Belt, there are many small grocers and shops that help city dwellers with their everyday needs. Even so, many families choose to live nearby rather than within the city walls.
"Prices for property in Floriana – which is literally a stone's throw away from Valletta – are 20 to 30 percent cheaper, getting you a lot more house for your money," Mark continues. "The town retains much of the charm and history of Valletta, making it ideal for families with children or first-time buyers who can't afford the price tag of the capital or who don't want to live with the actual constraints a fortified city imposes."
On average, the property in Floriana is relatively more modern than that in Valletta, although dwellings from various centuries and in various styles can be found throughout. Property is varied and includes townhouses, apartments, rental spaces, and garages – an almost inconceivable luxury in the capital. These past few years, Floriana has also become home to many coffee shops and businesses, cementing its status as a destination in its own right.
Meanwhile, just a seven-minute walk from the capital is Tal-Pietà. The town, which was home to St Luke's Hospital and the Detox Centre until a few years ago, is now gaining popularity like never before.
"Tal-Pietà is great for anyone looking for a quiet life in a central location," says Mark. "Property here is even cheaper than in Floriana and, thanks to its wide roads, there is more natural light in houses and more parking space outside."
Townhouses here tend to be the order of the day, with many of them having been built in the boom of the late 80s. Space back then did not come at the same premium as it does now, and many of them come with receded front gardens and even adjoining garages. Large apartments are also common in Tal-Pietà and it's not unusual to find some that span more than 140m2 – all at a fraction of the price of the capital.
Lifestyle and budget play an important role in which of these you choose, of course. What's important is to know your options.