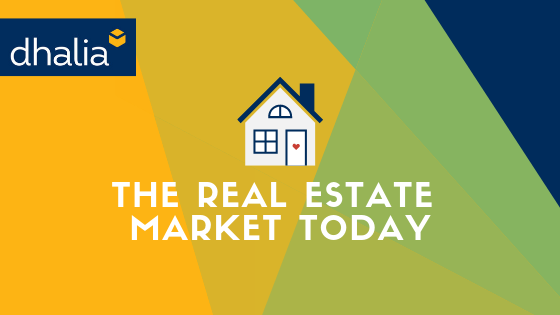 Written by Chris Grech
Executive Chairman, Dhalia Real Estate Services
Recent criticism of the situation in the Maltese property market is grounds to examine the way things currently stand and the direction for the future. It is important not to take issues outside of their context and actually take stock of the situation with perspective as a reflection of Malta as a whole.
Malta has changed rapidly over the past 15-20 years. We are in a very different position economically, and this is being reflected in the real estate industry.
At the moment, there is a strong synchronisation between the tourism market and the real estate market. The tourism market has increased substantially over the past decade, resulting in a greater number of hotels, especially boutique hotels, all over the Maltese Islands. On the more affordable, small investor side of the market, private spaces are now available through platforms such as Airbnb. The Maltese are opening up their homes to these visitors, mostly tourists with a lower budget, and thus taking part in the sharing economy. More and more of these small investors are purchasing residential property as a business venture.
Both sides of the market, whether large boutique hotels or smaller scale private spaces, will continue to grow as long as tourism remains healthy. In recent years, Malta has been rebranded as a different type of holiday destination – no longer just a haven for retirement but also a place of excitement, which is culturally relevant on a global level. Residing in Malta is more attractive than ever to foreigners not only due to persistent elements such as the good weather and the friendly people, but also new features like tax incentives and residency schemes. Malta has been the first choice for many expats and families, due to the particularly low crime rate, excellent geographical position, lack of language barrier, rich cultural history and overall high quality of lifestyle. People come to Malta and immediately feel at home and this is why we need to protect our good reputation.
As representatives of Malta we are proud to have attracted the interest of major British property company Cluttons, who has chosen our islands as its next location. Cluttons has been in the market for over a hundred years and during this time they have built an expansive global network, so it really is a case of good timing that they are venturing to Malta in its present economic climate. This extremely fortunate timing gives us the opportunity to link the current and upcoming supply of upmarket property with high-end clients. We hope that this trend of attracting big name international players to our islands continues, as it presents a huge opportunity for us a country to continue to prosper.
Malta has secured its reputation as a prime destination. It has also become a centre for iGaming in Europe, bringing substantial growth to the commercial sector. More iGaming and Tech companies are relocating their business and staff to Malta causing direct effect on the real estate market as demand for commercial property and also residential letting increases. This is having a snowball effect in many sectors. The country is doing very well with growth in key areas of stability; the service industries, tourism and property. Recent alarming headlines such as the inability of young people to afford their first home, the growth in Malta's property prices surpassing that of Hong Kong, to the potential 'bursting of the property bubble' are unfounded and fear mongering. Real estate growth does not occur in a vacuum; its growth being part of a general era of economic prosperity. However, there is always the risk that the property market goes through a correction – which is why it is up to those in power to ensure a sustainable long-term plan with checks and balances in place to safeguard stability.
Although Malta's economic future looks bright, changes need to be made. Priority in the next decade should be investment in our infrastructure. We are already seeing some big changes taking place in major roadworks, as we begin to prioritise our transport system as an area for improvement and growth. There is no doubt however, that our regulation procedures need to be stronger. At present, the country lacks enforcement, accountability and transparency; factors which all need to be addressed in equal measure for progress to be made. The country is working towards improving the quality and standards of our human resources, especially in our service industries. When the working environment of the labour force is improved, so the quality of their output will rise. Those that are not investing in quality improvements will not survive in this competitive environment.
This article appeared in the Sunday Times of Malta on 4th November 2018