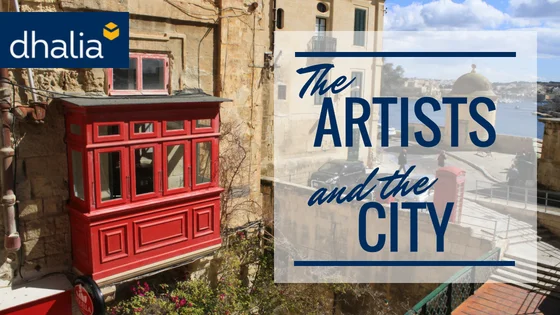 What insight can a local give us on the majestic city of Valletta?
To celebrate the year of Valletta 2018 we got a closer look at our Capital City. We spoke to Miriam Cremona about the historical details of Valletta and how time has changed the city into what we know and love today.
Although the information on Valletta is a-plenty, what with all the infographics, brochures, pamphlets, and web content available on the capital, there is so much more to discover about it – especially when it comes to art and architecture. We spoke to Miriam Cremona, a knowledgeable lover of the capital, about the historical relevance of Valletta as well as how the art history movement changed the capital.
The Knights of the Order of St John came to Malta in 1530 after their time in Rhodes came to an end. Still attached to the Greek island, their first impression of Malta was not all that positive. A historic event that marks one of Malta's great achievements though, drew their heart to our Mediterranean haven – The Great Siege of 1565. Their victory against the Turks encouraged them to build a fortified city, protecting their treasures and allowing them to leave their stamp on the island.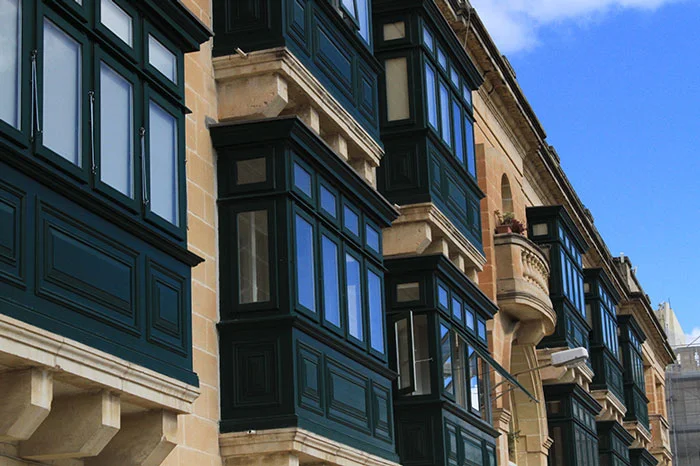 The pope's architect, Francesco Laparelli, was appointed with the task of designin2018 g a city for ultimate protection, a fortress where the military defence was expected. With the help of Giloramo Cassar and a steady workforce of Maltese masons, elegant palaces, flamboyant auberges, and spectacular grid-patterned streets came to life. 
Throughout the years, Valletta has seen many an architect design, renovate and remodel some of Malta's finest architecture. From Baroque palaces to the NeoClassical treasures that still stand today or the modern renovations implemented due to war damage and contemporary additions that house our ministers, the architectural standing of Valletta may be considered some of the finest in Europe.  Choosing a favourite architectural statement is a hard task, Miriam says:
"I cannot choose just one building but three which define the raison d'être of the Order of St John – the Religious, Hospitaller and Military reasons for its existence and therefore the Cathedral of St John's closely followed by the Knight's Hall and the fortifications. However, the Palace of the Grand Masters is a fine showcase of the wealth and power which the Order brought to Malta – evidenced in works of art, tapestries, armour and weapons, porcelain, inlaid marble works, frescoes and paintings, and a Bibliotheca full of valuable books."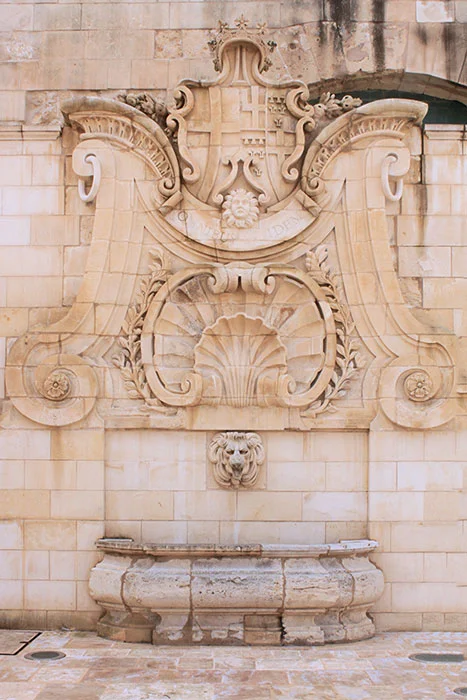 Apart from the now-standing architecture in our capital city, Valletta was once home to a number of influential figures in Maltese culture and heritage: 
"Many, many important and famous people were born, lived, and died in Valletta – composers, artists, sculptors, politicians, saints, and sinners! Giovanni Francesco Abela, Dr. Enrico Mizzi, Guido de Marco, Blessed Ignatius Falzon, Mgr Thomas Gargallo, artists and sculptors Vincent Apap, Giuseppe Calì, Emvin (Vincent Cremona), Esprit Barthet, Stefano Erardi,  Mattia Preti, Dun Karm Psaila, Antonio Nani, Dun Mikiel Xerri and Guglielmo Lorenzi, Grand Masters, Napoleon Bonaparte, British Governors, British Chief Justices, Queen Adelaide of England. Sir Walter Scott (who was quite enamoured of Valletta) described it as a 'City quite like a dream'. All of these people have left a marked imprint on Valletta and Malta."
With all the changes taking place in Valletta in hopes of giving the public an inspiring V18, some previously-ignored areas have been renovated and are now considered 'charming and well-defined neighbourhoods'. But the majority of the city is adorned with stunning architecture, quaint corners, and bustling city life.
"Valletta has been undergoing a revival over the last 15 years or so. It had fallen out of favour with the Maltese and, post-war, many Valletta residents left the city and, unfortunately, never returned. Houses remained empty and suffered deterioration, and this led to the decline of the city labelled by many a ghost town, especially in the evenings. The run-up to V18 has pushed Valletta more into the limelight, though, and many people are now realising that their city is special and worthy of restoration and attention. It has become fashionable again, and I for one think that is wonderful," Miriam adds.