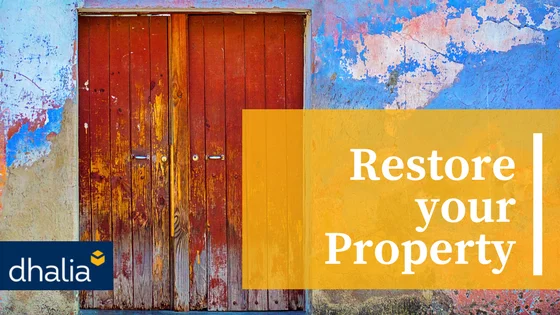 BENEFIT FROM THE GOVERNMENT'S PROPERTY RESTORATION SCHEME
You can receive up to €100,000 towards the restoration of your property
UPDATED: After just 12 days, two parts of the scheme have been closed as all funds have been allocated with over 800 submissions received. The other 2 categories, namely persons with special needs and registered voluntary organisations within UCAs are still open. More info.
As proud as we are of our heritage and culture, we just can't help complaining about the disused properties dotting our streets and creating an eyesore. Peeling paint, rotting balconies, crumbling stone – unfortunately, this kind of this is quite common in our villages. As a real estate agency, we understand that these cases are not always intentional – often, properties are inherited amongst many siblings who can't come to a conclusion on what to do with them. Other times, a property lies idle for decades due to a dispute or the owner not being able to sell.
This is your chance to do something about it. If you own a property within an Urban Conservation Area (UCA), you can benefit from a rebate. This strategy is an effort to aid in the regeneration of Malta's village cores through restoration, conservation, and maintenance of Maltese architectural heritage. The government has allocated €10 million for this scheme.
What is a UCA?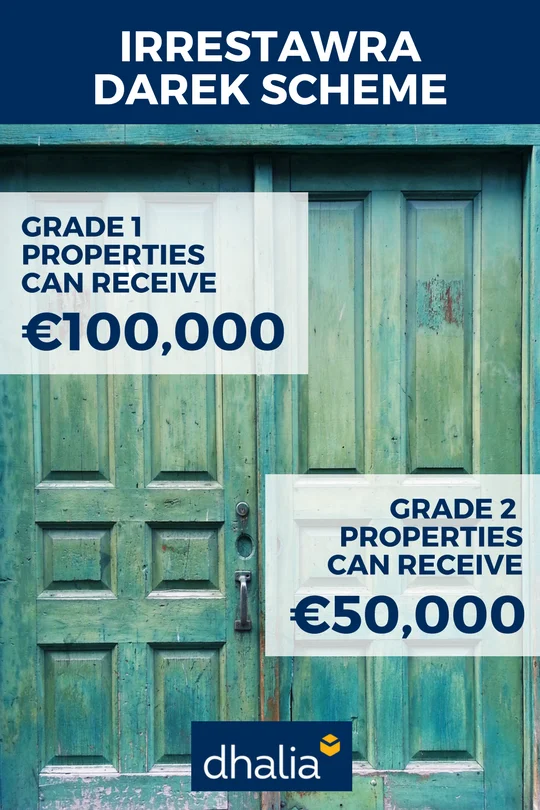 An Urban Conservation Area (UCA) is a designated area within a locality that is protected due to its architectural or historical features. These areas can be said to contain the traditional characteristics of the Maltese village core.
Does this apply to me?
First, you need to find out if your property is eligible. You can do so by consulting the maps available on the Planning Authority's website.
How does it work?
You can apply for a rebate on 70% of eligible costs. Eligible works include restoration and conservation of the facade and garden architecture of the property. People with special needs can also include works done to the interior of the property to improve accessibility.
Owners of Grade 1 properties can receive a maximum of €100,000.
Grade 2 property owners can receive a maximum of €50,000.
"This scheme which will commence on the 2nd April 2018 is available on a first-come first-served basis and will close on 28th June 2018. 
Works have to commence after 1st April 2018 and have to be concluded within 2 years. Fiscal receipts have to be presented and planning permission needs to be sought prior to works."
– Planning Authority

How do I apply?
Applications must be made through architects following the government's online eApplication system.
This is the second year that the Irrestawra Darek scheme is being offered. Last year, the scheme proved extremely popular and all available slots were filled almost immediately. Don't hesitate to apply as they will most likely fill up quickly!
---
Are you looking for a property? Get in touch with us by emailing info@dhalia.com