If you're searching for a solution to your interior design style dilemma, you'll be surprised to find that the answer is not always so black and white. Trends come and go, of course, but certain design styles have staying power. To help you navigate the ever-changing landscape of home decor, we've put together a list of popular interior design styles that can transform any home into a space worthy of magazines. From classic looks to modern minimalism, there's something for everyone on this list. So whether you're looking to update your space or simply get inspired, read on for our definitive guide to the most popular interior design styles!
Modern Design 
Modern design is all about clean lines, functionality, and simplicity. This style has become increasingly popular in recent years due to its sleek aesthetic. Modern design typically uses natural materials such as wood or stone as accents, along with neutral colors like white, black, gray, beige, and brown. Pieces that feature curved shapes or geometric patterns are also commonly incorporated into modern designs. Furniture pieces tend to have clean lines made from metal or other hard materials like glass or plastic.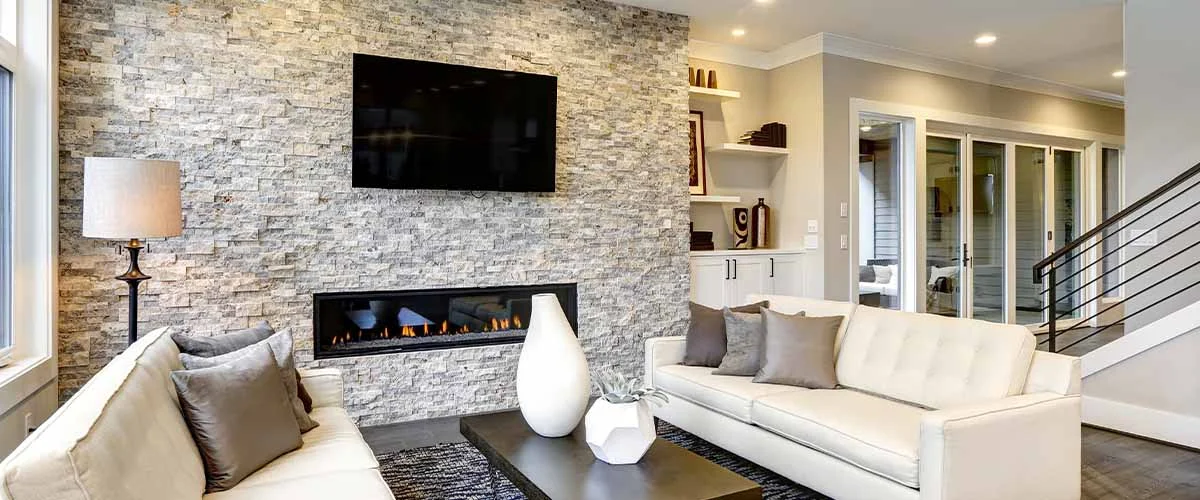 Contemporary Design 
The contemporary style of interior design is often seen as an extension of modern design but with a few differences. While contemporary designs still emphasize simplicity and minimalism, they often incorporate more vibrant colors than modern designs do. Additionally, contemporary designs may feature bolder patterns or textures on furniture pieces or walls than their modern counterparts do. The contemporary style also incorporates more organic shapes like circles or ovals rather than straight lines or angles, as seen in modern designs.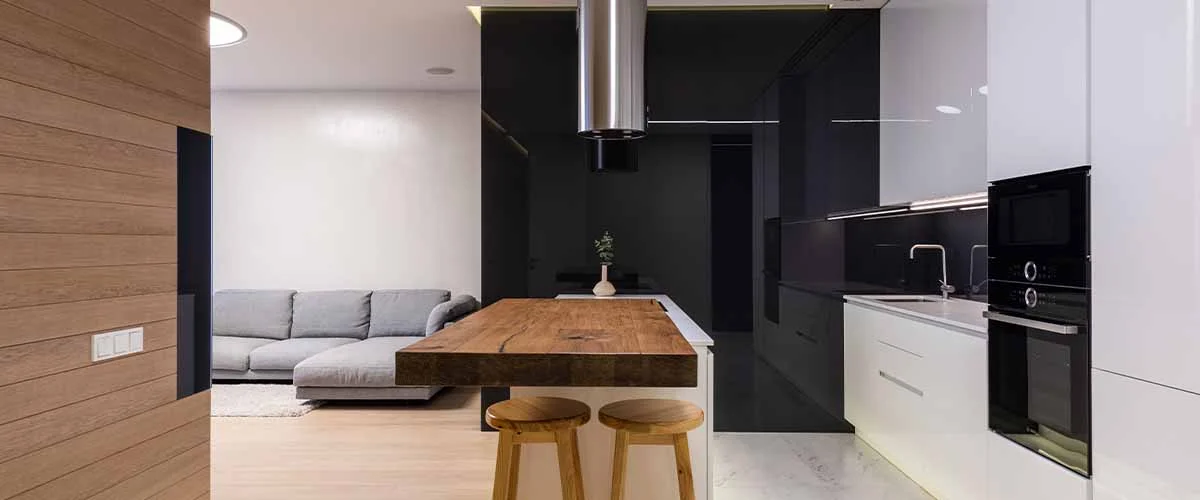 Traditional Design 
Traditional designs are known for their timeless elegance and classic appeal. This style often utilizes dark wood furniture pieces combined with warm earth tones like reds, yellows, oranges, browns, and tans for wall colors or fabrics on furniture pieces. Traditional designs also often incorporate intricate details, such as carved molding on furniture pieces or intricate wallpaper patterns on walls that draw attention without being overwhelming.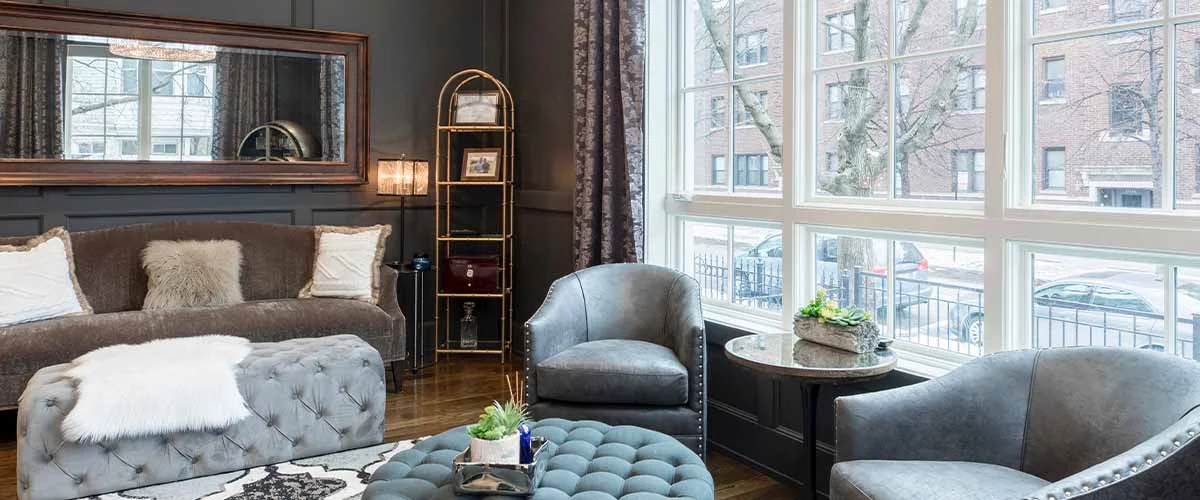 Transitional Design
Transitional design is becoming increasingly popular among those who love both traditional and contemporary styles. It takes the beauty of traditional interior design and combines it with the modern elements of contemporary design to create an inviting yet elegant atmosphere. Transitional furniture and textiles often feature clean shapes and lines, along with warm tones and intricate details, which balance the traditional and modern harmoniously. Accessories should be kept to a minimum to let the furniture and textiles take center stage. Throw pillows, blankets, and area rugs are great pieces that can contribute to the overall feel of a transitional space without overdoing it.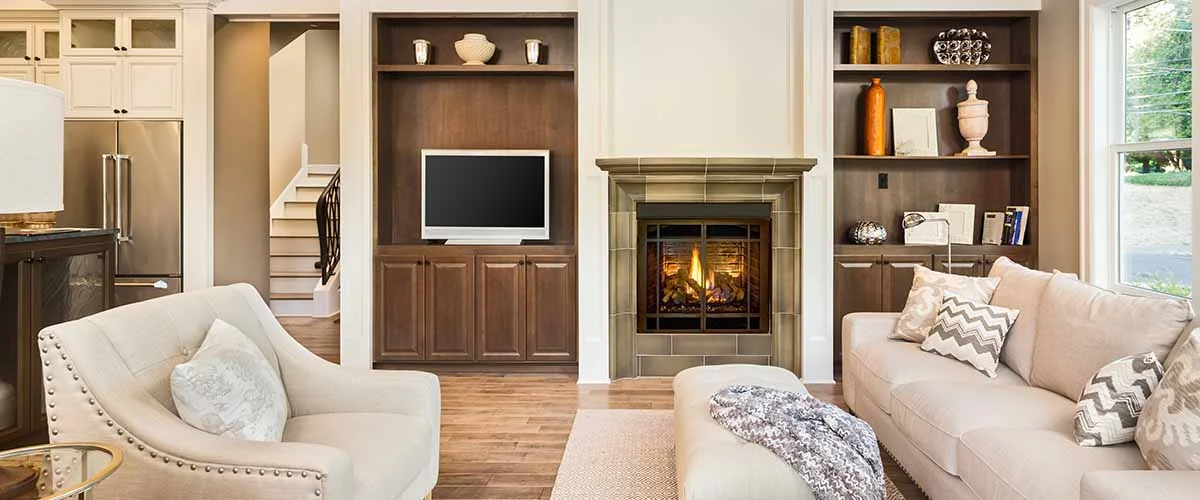 Eclectic Design 
One of the most creative styles of interior design is eclectic design. This style allows homeowners to mix different elements together in order to create a unique space that reflects their personality and individual taste level while still maintaining cohesion within the overall room scheme. This is done by using common color schemes and bold pieces throughout all areas used within the room. Eclectic spaces often include a mix of traditional items with more modern elements, such as bright paint colors combined with antique furniture pieces or vintage wallpaper paired with sleek contemporary lighting fixtures creating a one-of-a-kind setting, perfect for those who want something truly unique for their homes!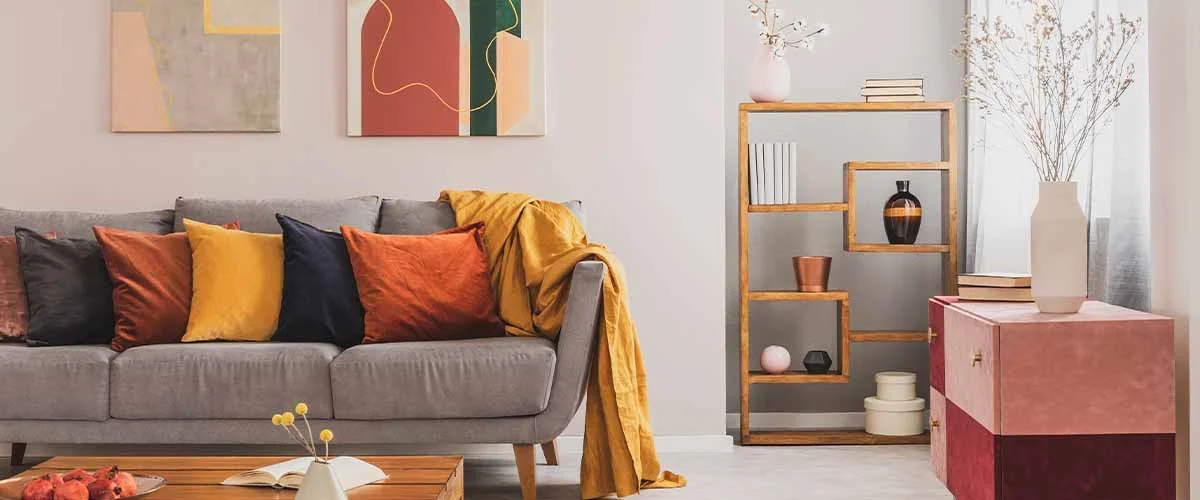 Industrial Design 
Industrial design is another popular style that has been gaining traction in recent years. It draws its inspiration from old-school factories and warehouses and typically features exposed brick walls, pipes, ducts, concrete floors, and other industrial elements. The key here is contrast; combining the raw industrial elements with softer touches like plush furniture or textured rugs adds visual interest and makes the space more inviting overall.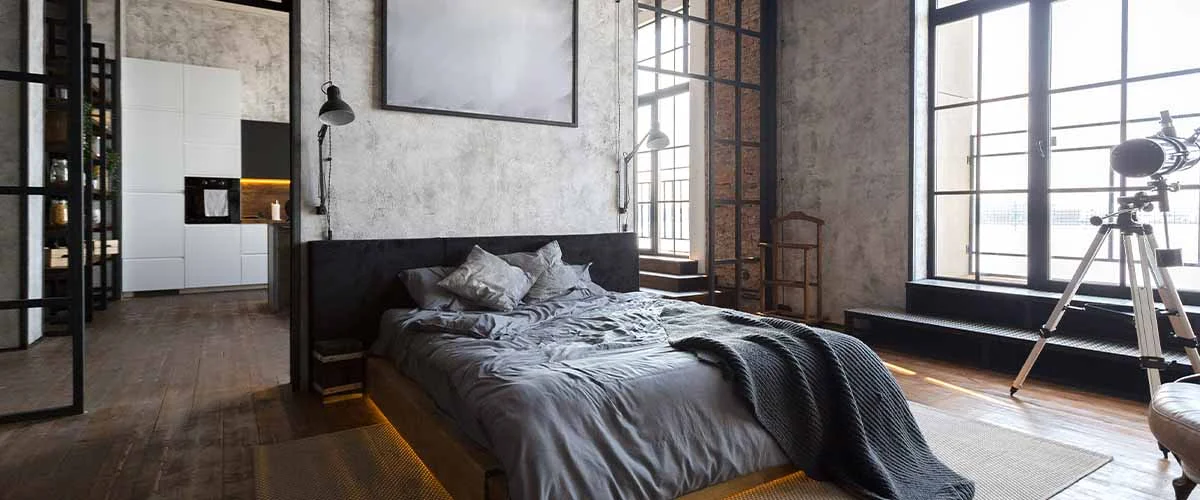 Scandinavian Design 
Scandinavian design has been around since the 1950s, but it's still just as popular today as ever before. This style emphasizes simplicity and functionality while also paying close attention to detail in order to create an airy yet comfortable atmosphere that feels cozy. Wood floors are often used in this style, along with white walls and plenty of natural light for an open, airy feel. Colorful accents can also be added for a pop of personality without overwhelming the space.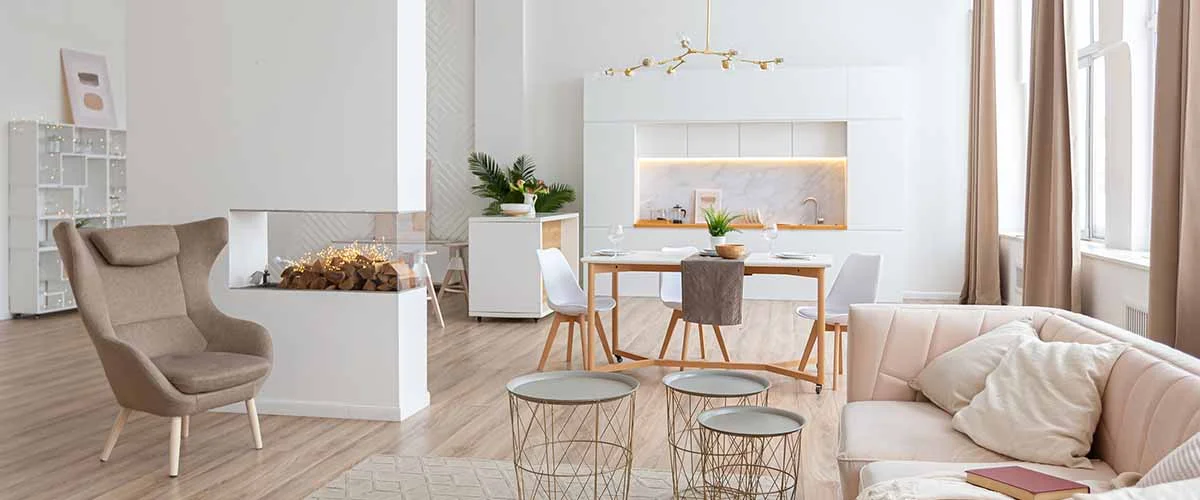 Mediterranean Design
With its contrasting natural elements, the Mediterranean look radiates warmth and beauty. Incorporating key materials like clay, raffia, linen, as well as local olive or pine wood is sure to bring an essence of peace into your home. Accessorizing with earth tones and accent hues of ocher, orange, and azure blue will draw any eye that enters. For a bright and airy feel, pair your furniture pieces with white or beige walls. If you want to bring more focus to color nuances, choose subtle forest green or terra-cotta walls.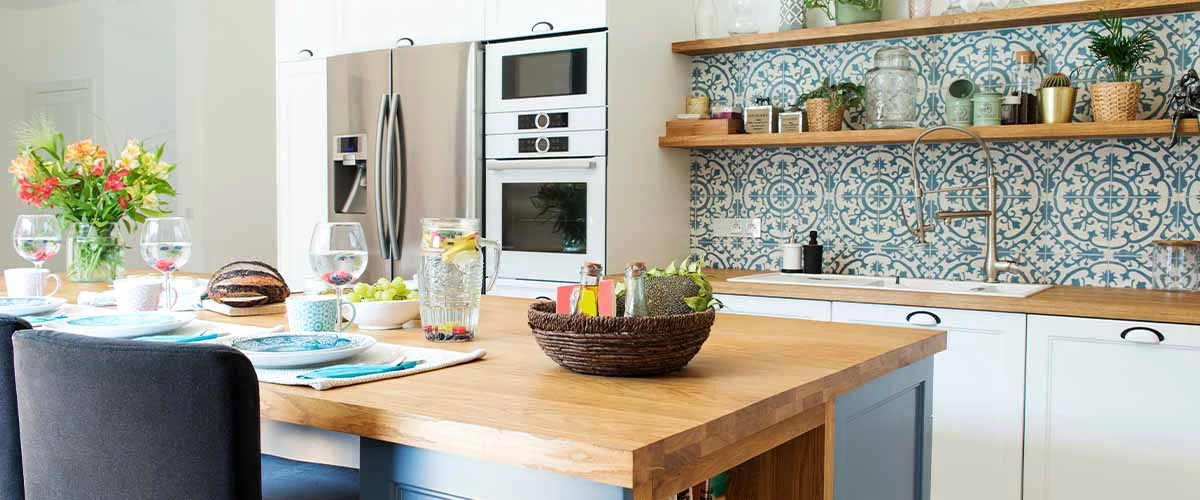 Minimalist Design
The minimalist style is often incorrectly characterized as cold and impersonal, but in reality, it can be anything but. In essence, minimalism is about quite the opposite – cherishing each piece that makes up a living space. By forgoing frivolous decorations and expendable objects, one can better appreciate the items that are given prominence. This does not require ridding oneself of memorable objects or beloved mementos. Instead, it involves being mindful of our consumption patterns, asking ourselves if a purchase is necessary, and examining the practicality of certain pieces like a multifunctional dining table or home office setup. The movement to pare down and let only meaningful elements remain is far from sterile – it's enriching for both living spaces and mindsets alike.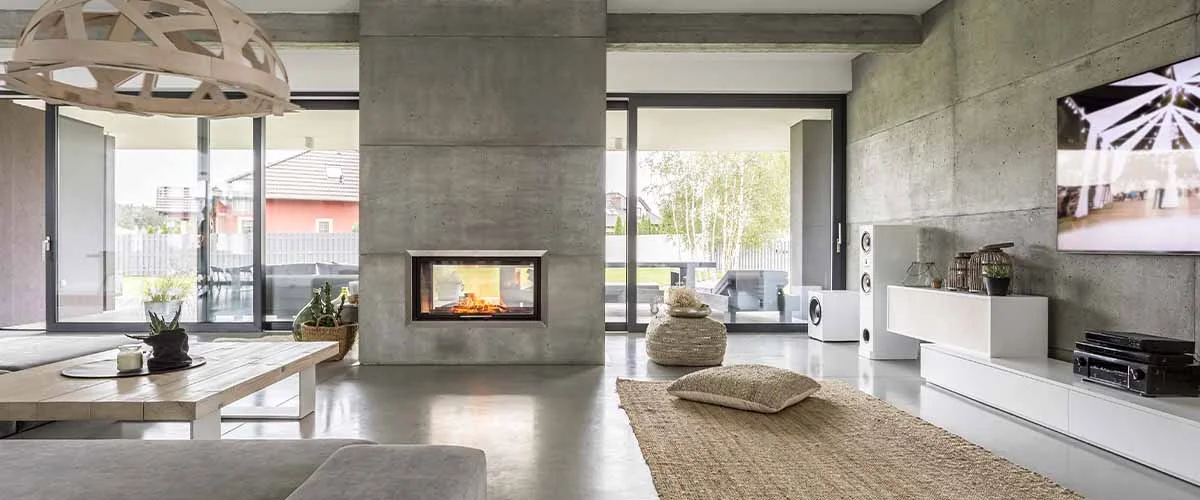 Coastal Design
The coastal decorating style is unlike any other, as it livens up a space by harnessing its natural environment. Natural colors and textures are key, with whites, beiges, and creams for the base shades, allowing for pops of blues to truly capture the feeling of being in an island-like setting. The atmosphere in a coastal home should be light and airy, so window treatments are kept minimal to let in plenty of natural light. Soft sheer fabric blowing in the breeze adds some flair and breaks the harsh line between the indoors and the outdoors. Coastal decorating evokes a feeling of peacefulness that fits perfectly with a home that wants to reflect a laid-back way of living.