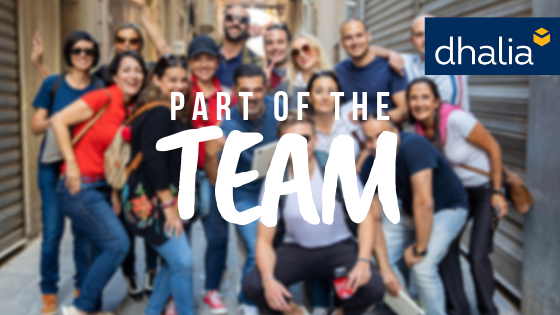 Dhalia's intern, Jake Sucharzewski, shares his thoughts on moving to a new country, starting a new job, and becoming part of a team. 
Since landing in Malta for the first time, life here has been incredibly busy and exciting right from the get-go. From trying to meet new people, starting a new job, and attempting to find my way home from work, it has been quite a challenge to get into the swing of things. 
On the 16th September, I landed in Malta. The very next day, I was welcomed into the team at Dhalia. It is safe to say, in the short weeks I have been at Dhalia, I have learnt a lot about the company, not to mention the industry in which they operate. 
What was crystal clear from the start is that Dhalia's ethos is one of incredible friendliness and approachability; a company constantly evolving and expanding, still holding onto their core beliefs whilst not forgetting the importance of their customers. 
Whilst working in the office, I have conducted extensive research into the real estate market within which Dhalia operates. From this research, I have gained an understanding that the Maltese property market has experienced exponential growth in recent years in both rental and buyer's markets. A key discovery in my short time here is that Malta and most notably, property in Malta, is a great market for investors, as investment into Maltese property is one of the most solid and attractive types of assets currently available on the island. 
In addition, my research has highlighted the huge increase in the amount of investment, both in time and monetary terms, being put into areas and properties that had been starting to appear run-down. As a knock-on effect, previously undesirable areas and properties have become places of interest, not just for first-time property buyers, but also for individuals and businesses looking to invest in the booming property market in Malta. 
If you would like to join a fast-paced and highly motivated team, apply now by calling 21490681.