Making the move to Malta from the UK can seem like a daunting task, but with a little planning, it doesn't have to be. This step-by-step guide will walk you through everything you need to do to make sure your transition is as smooth as possible. From sorting out your visa requirements to finding a place to live, we've got you covered. So if you're ready for a change of scenery and some sunny Mediterranean days, read on!
Moving to Malta: The First Steps To Undertake
Moving abroad can be an exciting adventure, but it can also be quite nerve-wracking. From paperwork to packing, there are a lot of things that you need to consider when relocating. Whether you're looking for a change of scenery or a new job opportunity, we'll provide the information and resources you need to make your move as smooth and stress-free as possible.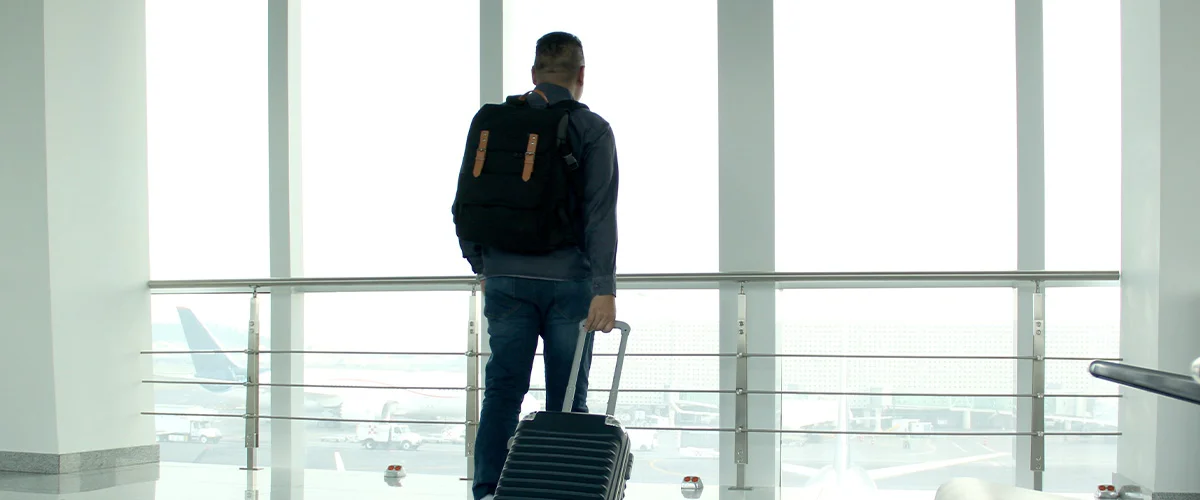 Step 1: Research Visas and Work Permits 
Before you make any concrete plans, it is important to do some research on the visa requirements. Depending on how long you plan on staying in Malta and what type of work you plan on doing, you may be required to obtain a visa or work permit before entering the country. Make sure that you familiarize yourself with the various visa types available so that when it comes time to apply, you know which one is right for your situation. It's also important to note that visa applications can take several months to process, so plan accordingly! 
Step 2: Secure Housing Accommodations 
Once your visa application has been approved (or if no visa is required), it's time to start looking for housing accommodations in Malta. While searching online can be helpful, nothing beats talking with locals who have lived in the area for years and have insider knowledge about which neighborhoods offer the best value for money and which ones should be avoided.
Additionally, many expats have found great success by joining online forums explicitly dedicated to helping people find rental apartments in Malta. These forums usually contain listings from both private landlords and real estate agents—and they often include photos and reviews from past tenants so that newcomers can get an accurate picture of what they're getting into before signing any leasing agreement! 
Step 3: Prepare Your Documents   
Before leaving the UK, make sure that all of your documents are in order—including passports, visas/permits (if applicable), medical records (vaccinations, etc.), bank statements/credit history reports, marriage certificates (if applicable), birth certificates (if applicable), proof of employment (if applicable). All documents must be presented at customs upon arrival in Malta. Additionally, make sure that all documents are properly stored in waterproof containers—you never know when bad weather might strike!  
Moving To Malta After Brexit: What It Entails?
British citizens have long been attracted to Malta due to its secure economy and breathtaking views along the Mediterranean Sea. It was once incredibly convenient for Brits to simply purchase a ticket, pack their bags, and arrive in Malta without needing any visas or permits!
As the UK finally bid farewell to the EU, things changed drastically for anyone wishing to live in Malta. It can now be a more complex process based on each individual's situation before Brexit was finalized. The impact of this change will depend on whether they had already established themselves in Malta prior to Brexit taking effect.
Currently, British citizens are afforded the same rights as non-EU travelers when it comes to visiting Malta. They can remain in the country for up to 90 days without any restrictions barring them from permanent residence or employment. However, if they wish to become established in this beautiful archipelago, then a special visa will need to be applied for.
If you're a British citizen planning on relocating to Malta without working or retiring, obtaining a Right to Reside Certificate is necessary. This certificate can be applied for online and will allow you up to one year of residence before it needs renewal. Any individual aiming to work in Malta must present a valid travel document and apply for a corresponding work permit prior to their relocation from the United Kingdom.
Brexit may have caused some difficulty, but residents of the United Kingdom can still make a straightforward transition to Malta. This is largely due to both countries sharing many characteristics like language and culture that link them together as nations.