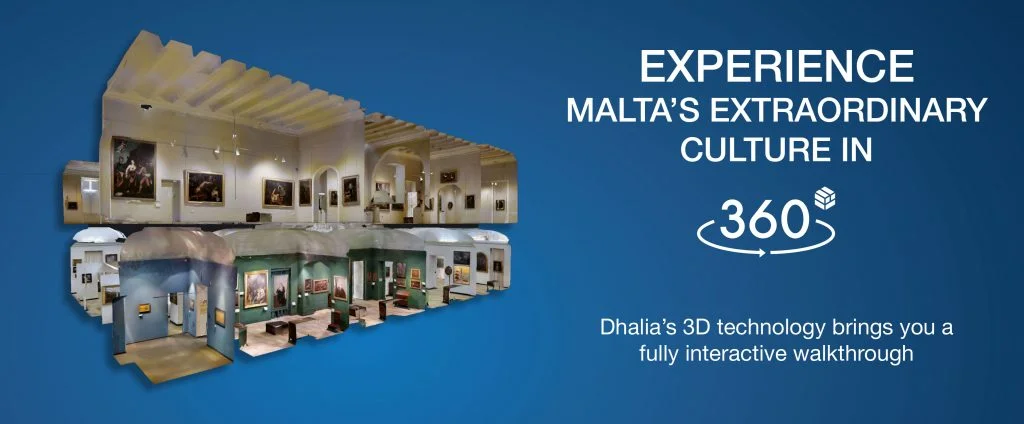 Dhalia has teamed up with Heritage Malta to offer the public a new and exciting way to view our country's artistic treasures by using the latest 3D imaging technology.
The National Museum of Fine Arts, closed recently to be allocated at the Auberge d'Italie in 2018, remains available to all. The entire collection of the Fine Arts Museum has been digitised, room by room, through 3D scanning. This allows viewers to see details and enjoy a museum visit experience. The technology is completely unique and provides an immersive and fully responsive tour of the former museum in all its glory, bringing the rich culture and history of the Maltese islands closer to the people.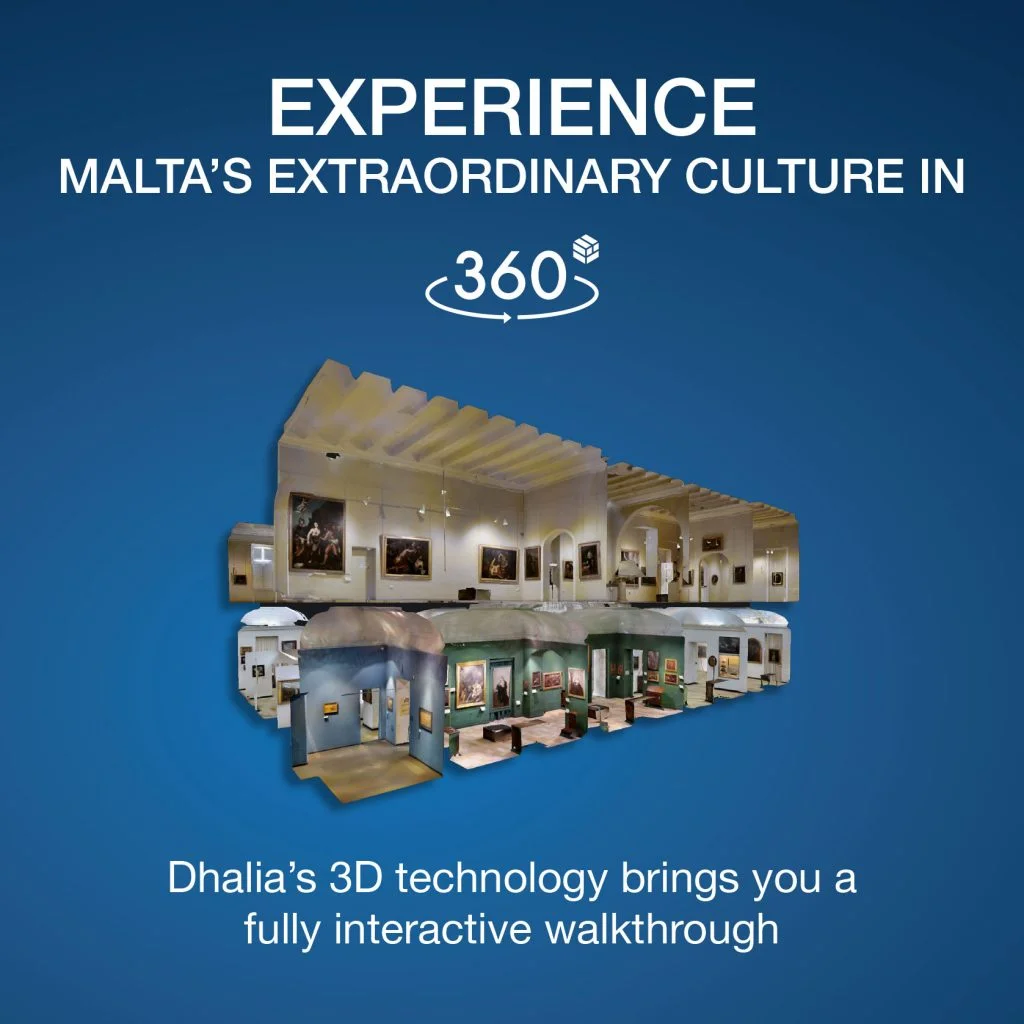 Art students and art enthusiasts located in Malta and beyond can enjoy the magnificent collection comfortably from any location. The collection, which includes artists such as Mattia Preti, JMW Turner and Antonio Sciortino, is a national treasure and an excellent museum experience. By embarking on an interactive walk through the museum viewers can also view in great detail the splendour of Admiralty House, the former building of the National Museum of Fine Arts, including its fine architecture and ceiling frescoes.
---
This article was published in the Sunday Times of Malta on 5th February 2017