While most digital nomads flock to popular destinations like Bali and Bangkok, more and more are discovering the hidden gem that is Malta. With its beautiful weather, Mediterranean lifestyle, and affordable cost of living, it's no wonder that Malta is becoming the go-to destination for digital nomads. Here's everything you need to know about making the move to Malta!
Discover The Benefits Of Working Remotely In Malta
Malta is a Mediterranean island country that consists of an archipelago south of Italy.  There are three main islands that make up the Maltese archipelago ( Malta, Gozo, Comino ), and the country is part of the European Union and the Schengen Area, which is important to consider if you plan to travel with a tourist visa. 
With its sunny Mediterranean climate, rich cultural history, and burgeoning tech scene, Malta has become a popular destination for digital nomads over the last few years. If you're looking for a new place to call home or just a temporary escape from your home country, here's why you should consider Malta your next destination.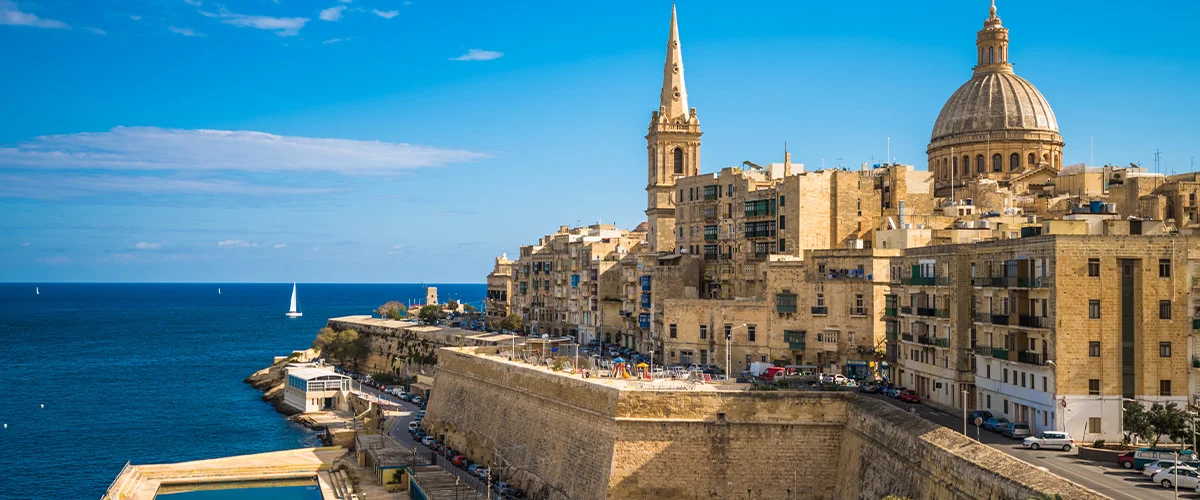 The Tech Scene is Booming 
Malta boasts an impressive tech ecosystem, with many international companies setting up shop in the tiny island nation. This means there are plenty of opportunities for digital nomads to find work and collaborate with other professionals in the industry. What's more, the Maltese government has implemented various initiatives in recent years to promote innovation and attract more foreign talent to the country. 
Affordable Cost of Living 
Malta's cost of living is surprisingly affordable compared to many other European countries. Renting an apartment in Malta can be incredibly cheap if you know where to look—many people are able to find deals on furnished apartments that include all utilities for less than €100 per month. And with its close proximity to Italy, it's easy (and affordable) to explore new places without having to worry about budgeting too much. 
Ideal Climate and Location 
Malta has an ideal climate with plenty of sunshine throughout the year and mild temperatures. This makes it easy to enjoy outdoor activities, such as swimming, sailing, and hiking. The island also boasts stunning beaches with crystal-clear waters and rugged cliffs. Its location in the Mediterranean Sea also makes it easy to access other nearby tourist destinations such as Sicily and Greece.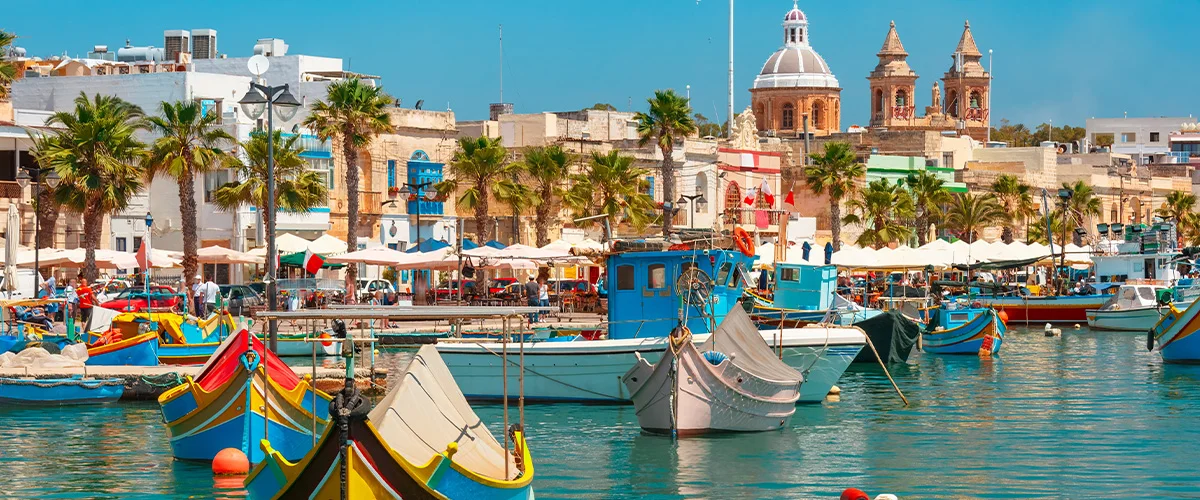 Easy Visas & Residency Requirements 
Malta offers several visa options for digital nomads who want to work remotely in the country for an extended period of time. The easiest option is the Remotely Operated Business Visa (ROBV), which allows you to stay in Malta for up to two years with just one simple application. In addition, if you plan on staying longer than two years, there are other residency programs that allow you to do so with ease.  
Great Infrastructure And Internet
Malta is well-known for its excellent infrastructure, making it an ideal destination for digital nomads looking for high-speed internet services, reliable transportation options, and more. The country has some of the best roads in Europe (with no traffic jams!) and public transport that's efficient and clean. It also provides access to major international airports, so travelling abroad is easy too! Malta is a land area of only 316 square kilometers, and thanks to its well-developed road system and fast transit connections across the island, it won't take more than thirty minutes to get to your destination.
Most importantly, though— the island provides reliable internet speeds, which make working remotely much easier here than in other EU countries like Portugal or Spain that have slower connection speeds due to their rural locations. The average download speed is 85.20 Mbps, making Malta the island with the 21st fastest internet in the world. 
Plenty of Culture and Activities 
Sitting at the crossroads of Europe and Africa, Malta has been influenced by various cultures over the centuries—from Arabic traders during the Middle Ages to Spanish colonizers in the 16th century. As such, there are plenty of exciting sights and activities for visitors and residents alike. From exploring ancient ruins like Mdina and Valletta city walls to relaxing on one of its stunning beaches or getting lost in its labyrinthine streets filled with colorful houses—there's something for everyone in Malta!
A Large International Community
As a premier digital nomad hotspot, Malta offers more than just an exceptional culture and island lifestyle. The presence of an expansive international community is the perfect opportunity to meet other like-minded individuals from all over the world. Connecting with people from different walks of life is a crucial part of the digital nomad journey, as it challenges your perspectives and expands your horizons. With over 67,000 expat residents living in Malta on a full-time basis, as well as countless other digital nomads who visit for short trips here and there, you'll be sure to make friends quickly and continually grow your network.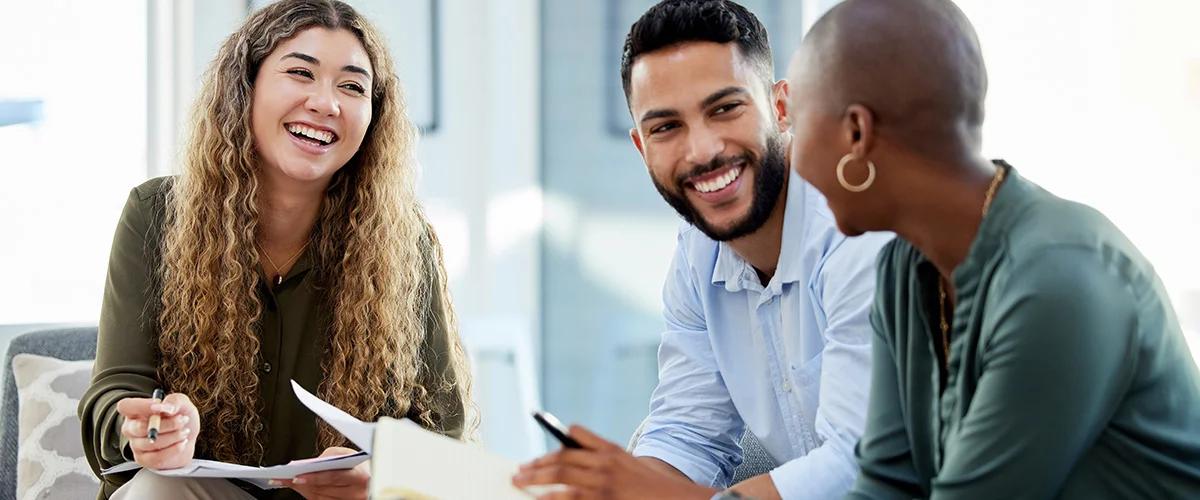 Places To Live In Malta
Valletta – Valletta is Malta's capital city and a great choice for digital nomads. It has everything you need, from restaurants and shops to parks and beaches. Plus, the city has some of the fastest internet speeds in Europe! Valletta also offers plenty of co-working spaces and cafes ideal for working remotely. 
Sliema – Sliema is a popular destination for expats and digital nomads alike. It has a bustling nightlife scene with plenty of bars, pubs, and clubs to enjoy after work hours. You can also find plenty of restaurants serving local cuisine as well as international dishes. Additionally, Sliema has some great beachfront areas where you can relax or participate in watersports like diving or sailing. 
St Julians – St Julians is another great option if you're looking for a lively atmosphere with lots of entertainment options. The city is known for its vibrant nightlife scene, with lots of bars, discos, and cafes to explore on your days off from work. St Julians also has excellent public transportation connections that make getting around easy and convenient. 
Bugibba – Bugibba is another popular seaside village located on the north coast of Malta, just outside Sliema. This quaint village offers plenty of restaurants and cafes along with gorgeous views out over St Paul's Bay. Bugibba also has plenty of activities like scuba diving, sailing trips around Comino Island, or simply relaxing on one of the many stunning beaches nearby. It's also easy enough to get around Bugibba when needed, thanks to public transportation links connecting it with Valletta and other destinations.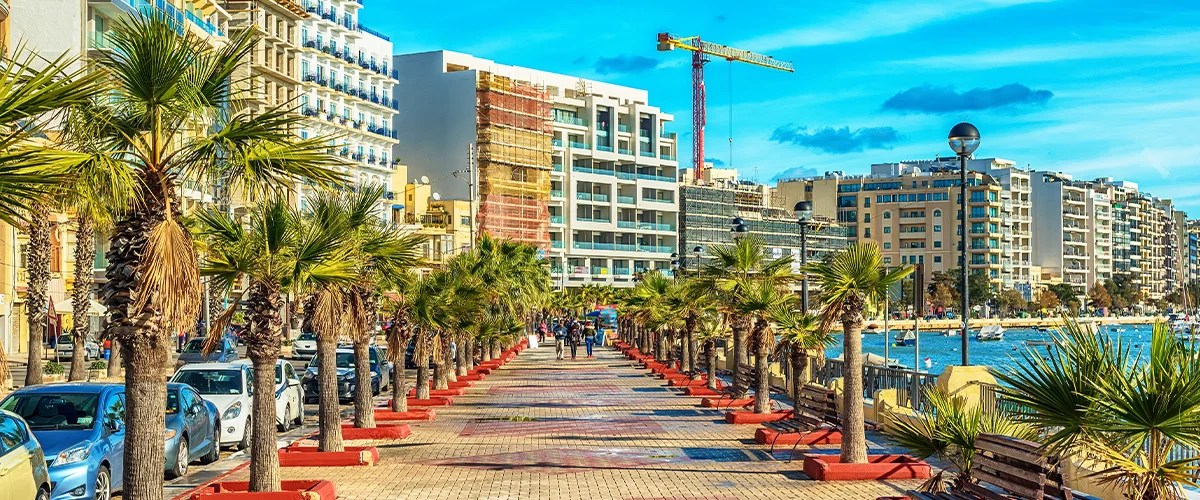 Frequently Asked Questions
How expensive is Malta?
Relative to other countries in Western Europe or the United States, Malta's price tags are incredibly economical. Whether you're looking for authentic meals at family-run restaurants or local goods to bring back home with you, you won't need to break your budget here. Here are some stats:
One-way Ticket (Local Transport) – €2

Monthly Pass – €26

Meal, Inexpensive Restaurant – €15

Rent for an Apartment (1 bedroom) in City Centre – €950

Rent for an Apartment (1 bedroom) Outside of Centre – €750
Even better yet is that Maltese residents enjoy equally low prices since earning wages is on par with the cost of living. This makes Malta an ideal spot for a getaway while still leaving room in your wallet.
Is there a visa for digital nomads?
The pandemic has fundamentally changed the way we work, and for many digital nomads and remote workers, a more flexible lifestyle of travel and work is possible. The island nation of Malta has become a leader in embracing this new trend. In June 2021, Malta announced the decision to introduce their Nomad Residence Permit, which allows digital nomads and remote workers unparalleled opportunities to settle and thrive across all the Mediterranean archipelago's islands.
Those approved can live in the country for up to three years without having to apply or commit to employment or business activities – a great option for those looking for a relaxed change of scenery or cheap roots as they work remotely.
What is corporate taxation in Malta like?
The corporate tax regulations for the Nomad Residency program offer tremendous benefits for entrepreneurs who have ambitions of establishing a business in Malta. The initial percentage of 5%, which is happily lower than other countries, serves to draw more investments and goodwill toward the country's economy. However, if you wish to establish a company on a permanent basis over here, there are different procedures that one has to go through, and the applicable percentages will also differ accordingly.