If you're new to the world of flipping houses, it can be a bit daunting. There are so many things to consider, and it's easy to get overwhelmed. But don't worry, we're here to help! In this blog post, we'll share some tips on how to get started flipping houses. We'll cover everything from finding the right property to renovating and everything in between. So if you're ready to start your journey into house flipping, read on!
What Is House Flipping?
House flipping is an investment strategy where a property investor buys properties, usually at discounted prices, rehabilitates them, and then quickly sells them for a profit. It can be done with both residential and commercial properties, and the key to success lies in identifying markets that are underserved or undergoing revitalization – so the investor can make their purchases at reasonable prices and improve the properties until they are desirable to a new generation of buyers. House flipping can offer great rewards for those who understand market dynamics and make the necessary investments upfront.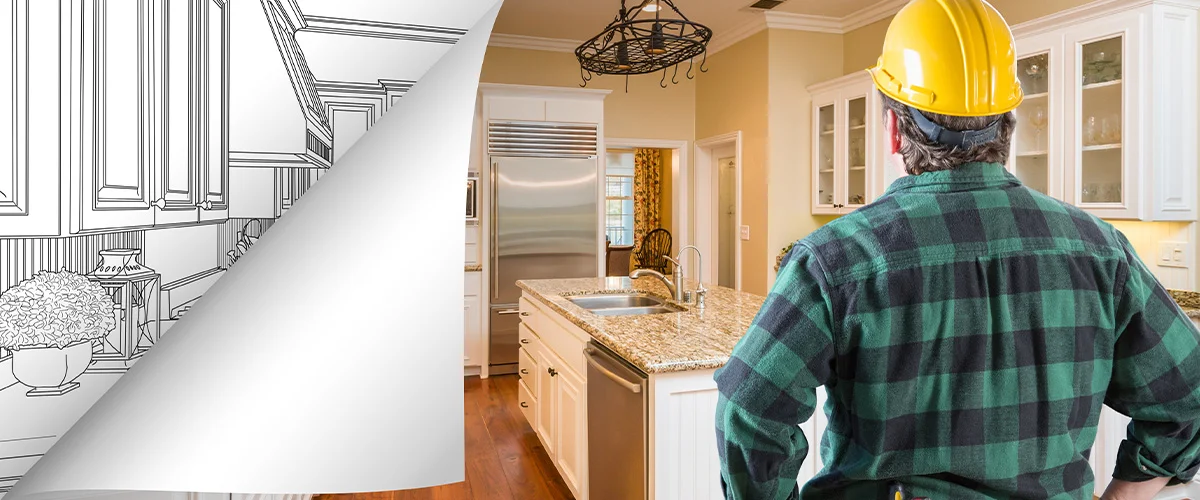 A Beginner's Guide to Flipping Houses 
If you're looking for a way to make money in real estate, house flipping could be a great option. But getting started can be intimidating—that's why we've put together this beginner's guide to flipping houses. With the right education and know-how, you can get up and running in no time. Let's take a look at the basics of house flipping. 
Research the Market 
The most important thing to do before you start house flipping is research your local market. You need to know what properties are selling for, which neighborhoods are desirable and which ones aren't, what kind of amenities buyers are looking for, and so on. This requires an understanding of both the current market as well as future trends that could affect it. 
You should also become familiar with the different types of real estate investments available. For example, fix-and-flip investments involve buying a property in need of repair or renovation and then reselling it quickly at a profit. On the other hand, buy-and-hold investments involve buying a property with the intention of leasing it out over time and collecting rental income from it. Understanding these different investment types will help you decide which strategy is right for you. 
Find a Property 
Once you have done your research, it's time to start looking for properties. While it might be tempting to jump at the first opportunity that comes along, it's important to take your time and look for a property that meets all of your criteria. Pay attention to details such as location, age of construction, condition, size, and potential rental income. If possible, try to find a property that requires minimal repairs or renovations so that you can keep costs down and maximize profits. 
Find Your Funding Sources   
Once you have an understanding of your local market and what type of investment you want to pursue, you need to figure out how to fund your investment ventures. Most investors use some combination of their own capital (cash), bank loans, private lenders, or hard money lenders when financing their flips or rentals (or any other real estate investments). Each option has its own pros and cons that must be weighed carefully before making any decisions about financing your investments.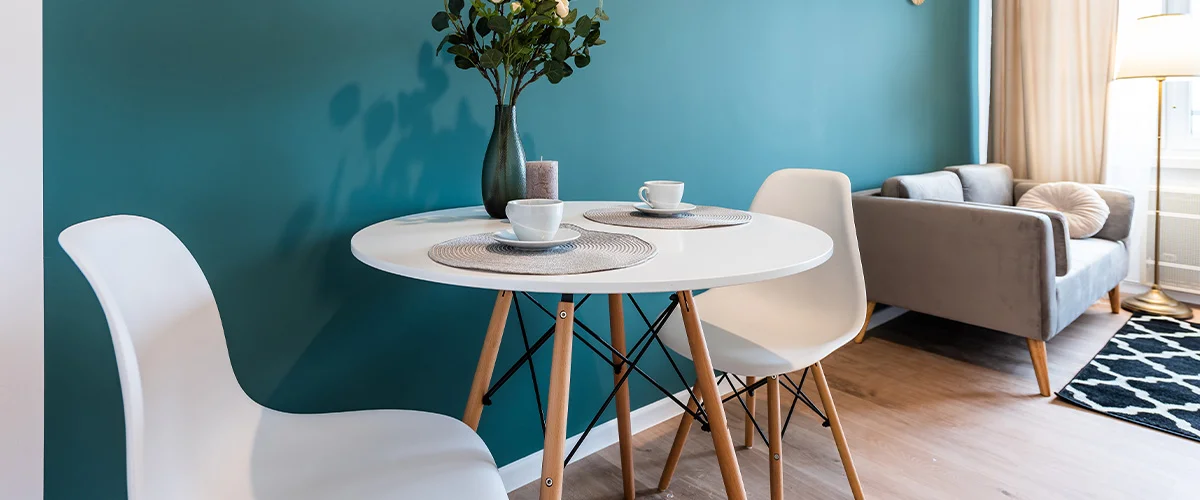 Create Your Team   
Once you have secured funding for your projects, it's time to build your team—which may include contractors, attorneys, appraisers, bankers/mortgage brokers, insurance agents/brokers, and title companies/closers. It's important to find reliable and trustworthy people. After all, they will be helping make sure that your projects run smoothly from start to finish! Having a great team in place can help ensure everything goes according to plan when flipping houses—so don't skimp on this step!  
Purchase The Property And Renovate It
If you possess any of the skills necessary to renovate a house – hammering, laying carpet and flooring, hanging drywall, installing a kitchen sink, or even roofing – you can bring substantial savings in the process. However, it's important to be honest with yourself about what kind of repairs you are capable of handling – attempting jobs that are beyond your skill level may result in further damage and additional costs. In these cases, it is sometimes better to pay an experienced professional instead – while this may mean lower profits, it could still be the best option depending on your circumstances.
Relist And Sell The Property
The final step of flipping a home, which is pricing it for sale, can be the simplest part if you work with a seasoned real estate expert. An experienced realtor can offer advice on how to improve the curb appeal of the home, making it more attractive to potential buyers. They will also share their expertise on pricing. However, this is ultimately your responsibility. Making sure the pricing is right is important in generating the profits you want from flipping a house. Realtors can help take some of the guesswork out of this process, but do not forget that your own research and market knowledge should play into setting the price.
5 Mistakes That Can Tank Your House-Flipping Project
House flipping can be a great way to make money, but it's important to do your research and avoid mistakes. So let's discuss some of the most common mistakes people make when house flipping and how to avoid them.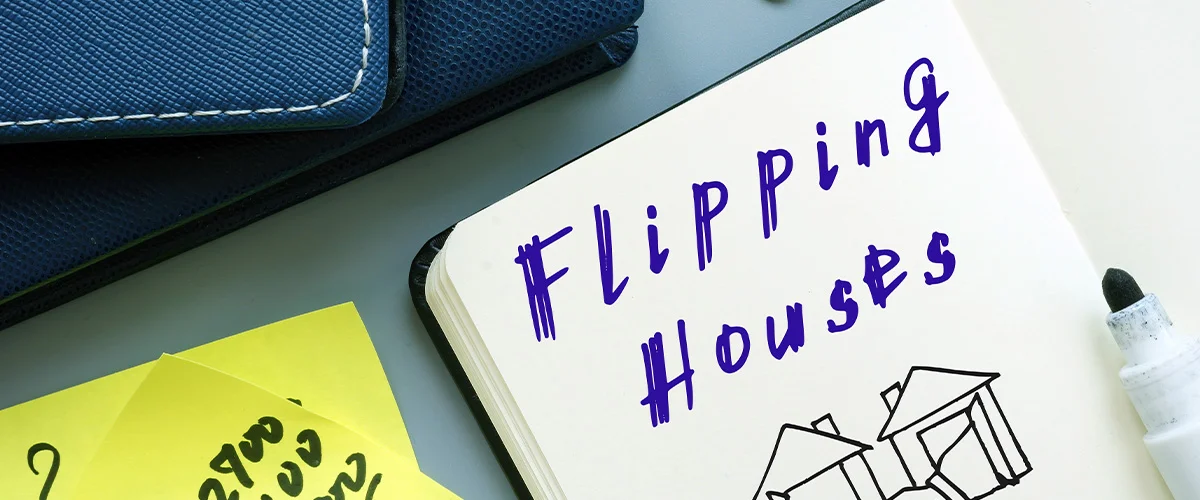 Overestimating Your Timeline 
One of the biggest mistakes that house flippers make is underestimating how long their projects will take. While it may seem like a simple fix-up job at first glance, there could be underlying issues that require more time and money than expected. It's important to give yourself plenty of time when planning your project timeline and making sure that each step is completed before moving onto the next one. This will help ensure that your project stays on track and within budget.  
Not Having an Accurate Budget 
Another mistake that many house flippers make does not have an accurate budget. It's important to know exactly how much money you have available for each project and stick to it. Overspending on materials or labor can quickly eat away at any profits you may have made, so it pays to stay organized and keep track of your spending. 
Not Being Prepared for Unexpected Repairs 
Finally, it's also important to be prepared for unexpected repairs that may come up during the house-flipping process. Even if you do thorough inspections before starting work on a property, there is always a chance that something could go wrong or need more attention than anticipated. It's best to set aside some funds in case this happens so that you don't end up losing money on the project due to unexpected costs.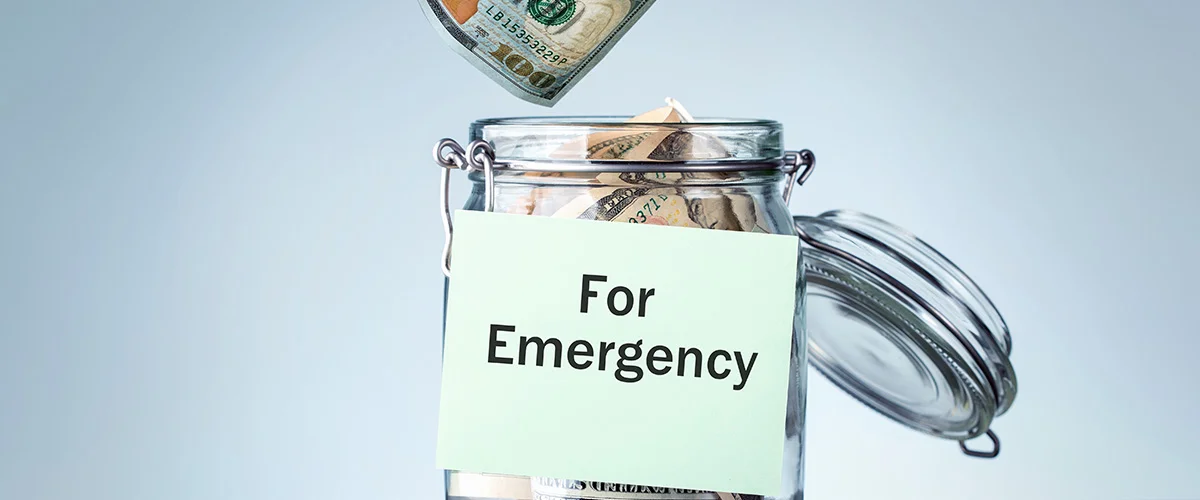 Overestimating Potential Profit Margins 
One of the most common mistakes house flippers make is overestimating potential profit margins. It is important to be realistic when calculating potential profits, or you could find yourself in a difficult financial situation if the project does not turn out as expected. Factors such as market fluctuations, current housing trends, and other economic factors can impact potential profits. 
Not Accounting For Local Regulations 
Another mistake that could potentially tank your house-flipping project is failing to account for local regulations and zoning laws. Before beginning any house-flipping project, make sure that you take the time to research local regulations and zoning laws so that you don't run into any unexpected issues down the line. In addition, make sure that you check with local authorities to ensure that all renovations comply with city codes and safety standards before beginning work on the property.  
Understanding the Cost of Flipping a House 
Flipping a house can be an exciting opportunity for those looking to make a profit in real estate. It's important to understand the costs associated with flipping a house in order to have success. Let's take a look at some of the key factors you need to consider when it comes to flipping a home and why they're so important. 
Initial Investment 
The initial investment is one of the most important things to consider when it comes to flipping a house. This includes the purchase price of the home, any closing costs, and inspection fees that may be involved. You should also factor in any necessary repairs or renovations before you can put the house on the market. These costs will vary depending on the condition of the property and what needs to be done, but it's important to have an accurate estimate so you know what your budget is from the start. 
Marketing Costs 
Once you've made all necessary repairs on the property, you'll need to market it for sale. This includes listing fees, staging costs, photography/videography services, and other marketing materials such as flyers or brochures. Depending on how much effort you want to put into marketing your home, these costs can range from minimal if done DIY-style or significantly more if professional help is hired. 
Financing Fees                    
Finally, there are financing fees that need to be considered when flipping a house—namely, interest rates on loans taken out for renovations or closing costs associated with selling your home (e.g., title insurance). These fees will vary depending on who you borrow money from but should always be factored into your budget as well as any taxes that might come due after selling your newly renovated home.      
Bottom Line  
Flipping a home, while potentially profitable, is a lot more difficult than what it looks like on TV. From experience, rookie flippers can find themselves caught in a whirlpool of underestimated renovation time and budgets as well as overestimated skills and knowledge. Before you get carried away with the idea of making a killing by flipping a house, make sure you are aware of what kind of effort and money will be involved. Understand the potential risks associated before you jump into it—it might just save you from full-on disappointment!