Have you ever wondered how to stage an apartment so that it will rent or sell quickly? If so, you're not alone. Many people who are trying to rent their apartments face the same challenge. But don't worry – we're here to help! In this blog post, we'll share some tips for successfully staging an apartment for rent. With a little effort, you can make your apartment more appealing to tenants in Malta and increase your chances of renting it quickly.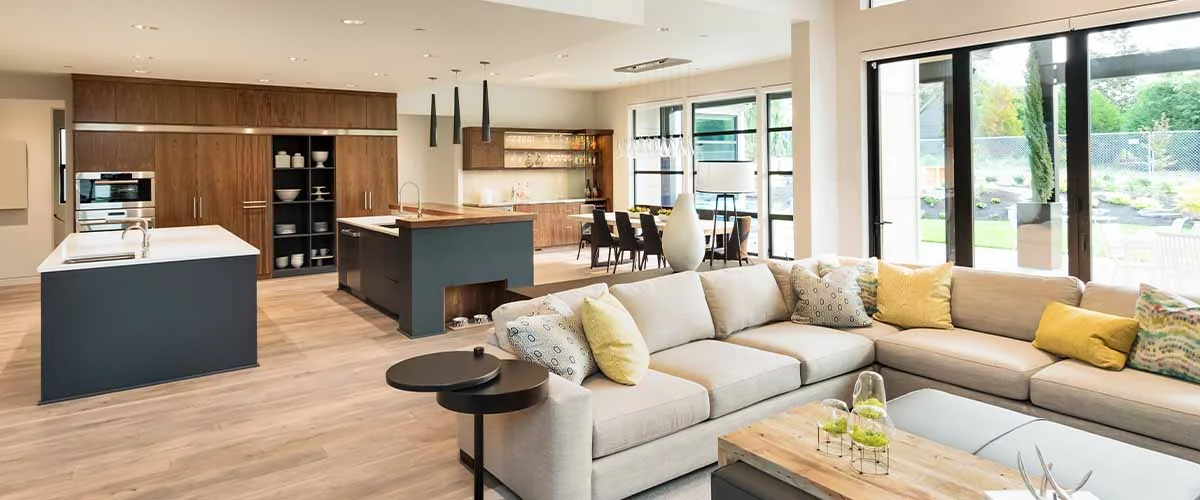 What Is Home Staging? 
Home staging is the process of preparing homes for rent or sale by making them more attractive to potential buyers. Home staging aims to make a house feel inviting, warm, and spacious while highlighting its best features. This can involve decluttering, rearranging furniture, adding new pieces or artwork, and making minor repairs that will draw attention away from any flaws in the home. 
The Benefits of Staging an Apartment 
Staging an apartment allows prospective parties to imagine themselves in the space. It helps them envision how they would use the apartment in their lives rather than seeing it as just another empty room. An uncluttered and well-decorated space also communicates that the home is well cared for, which can boost buyer confidence in making an offer. 
Staging can also help to highlight any unique features or amenities your property has to offer – such as hardwood floors or recessed lighting – by showcasing them from the best possible angle. This can give interested parties more incentive to make an offer on your home instead of looking elsewhere. Finally, staging can help you rent your property faster since people tend to be drawn toward homes that look clean, inviting, and move-in ready!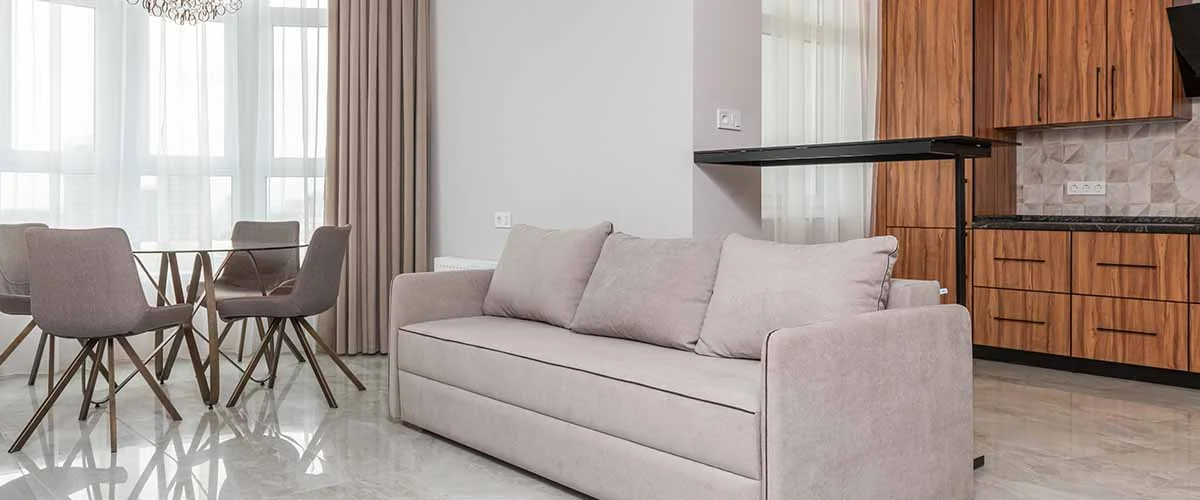 How To Stage An Apartment Effectively?
Staging your own apartment doesn't have to be expensive or time-consuming.  There are plenty of tips and tricks you can undertake to prepare your home for sale or rent. Here are the best ones:
Make Minor Repairs and Upgrades 
Finally, check for any minor repairs or upgrades you can make before renting your apartment. Touch up scuffs on walls or replace worn carpet if necessary; these are small investments that will pay off when potential tenants come through for viewings. You should also consider making some updates, like swapping out old light fixtures or adding fresh paint in neutral colors; these little touches can go a long way toward making your home look its best! 
De-Clutter and Deep Clean 
The first step in staging your apartment is getting rid of any clutter and giving the place a deep clean. Clear out anything that doesn't need to be there, such as personal items like photographs, books, or knick-knacks. You want potential buyers to be able to envision themselves living in the space, so it should be free from any distractions. Give all surfaces a thorough scrubbing and polish any stainless steel appliances or fixtures for extra sparkle. 
Arrange Furniture Strategically 
Another important part of staging an apartment is ensuring that furniture is arranged properly. You don't want any pieces blocking doorways or drawing attention away from features that you want buyers to notice. If possible, rearrange furniture so that it creates distinct conversation areas where people can sit and chat without feeling cramped. This will help potential buyers envision themselves living in the apartment more easily.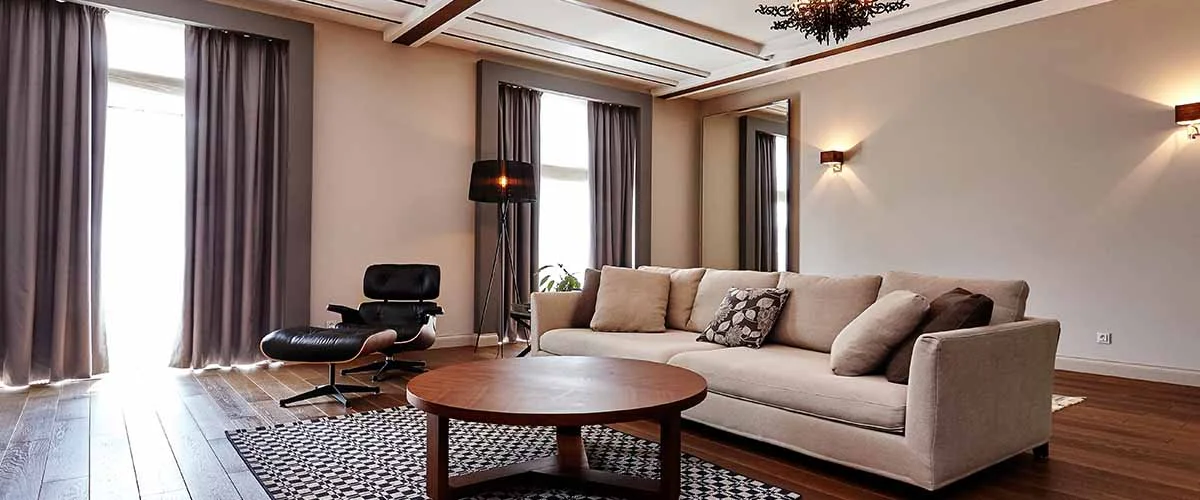 Bring In Natural Light 
Lighting can make or break a rental unit. Not only does it influence how prospective renters view the rental, but it also creates an atmosphere. We all know that natural lighting often works to set the scene while lighting up a darker space with artificial bulbs can be overwhelming and exhausting. Taking advantage of natural sunlight is key if you're looking to draw in new tenants and add some shine to your unit. Just remember – make sure you leave open pathways for sunshine to flow in unhindered, as tenants are sure to appreciate basking in bright beams of beautiful light. So when it comes to making your rental shine, start with the basics – let natural light do its thing!
Keep A Balanced Color Scheme
Home design is an art and a science. While considerable alterations like shifting the floor plan and adding features can make waves in the aesthetic of your living space, it's often small details that give each room its individual charm. Paying attention to colors is especially important when redecorating and staging a home.
The wrong colors together can make any room look uncoordinated and dated. However, carefully curated colors can bring harmony to each living area in a way that will impress guests and keep value in the property for years to come. Fortunately, there are resources available online to help select those colors for you, such as color scheme generators that create a balanced palette from virtually any color you choose.
Research Your Audience
When considering the market of potential renters for any given unit or location, it's important to understand who might be attracted to it. Different units/locations can appeal to different lifestyles and audiences; some may attract families, while others cater to young professionals. To effectively draw in your desired audience, you should make an effort to familiarize yourself with particular traits that would make your rental more appealing.
Perhaps it entails a backyard for children, a medium-size kitchen for cooking novice millennials, or a convenient location within minutes of downtown amenities – whatever the case may be, knowing your desired market can help maximize the appeal and get your home rented out in no time!
Don't Forget About The Exterior
As any real estate investor knows, it's not only what's on the inside that counts when trying to attract potential renters. Curb appeal is a critical factor in finding success as a rental property owner; first impressions are often quite influential and can really make or break someone's interest in the home. Therefore, taking the time to spruce up the outside of the rental is just as vital as staging what lies within. With some fresh paint for siding, a nice clean pathway, and other exterior improvements, you can take your curb appeal to new heights and get the attention of your audience – putting the property in an excellent position to be rented out promptly.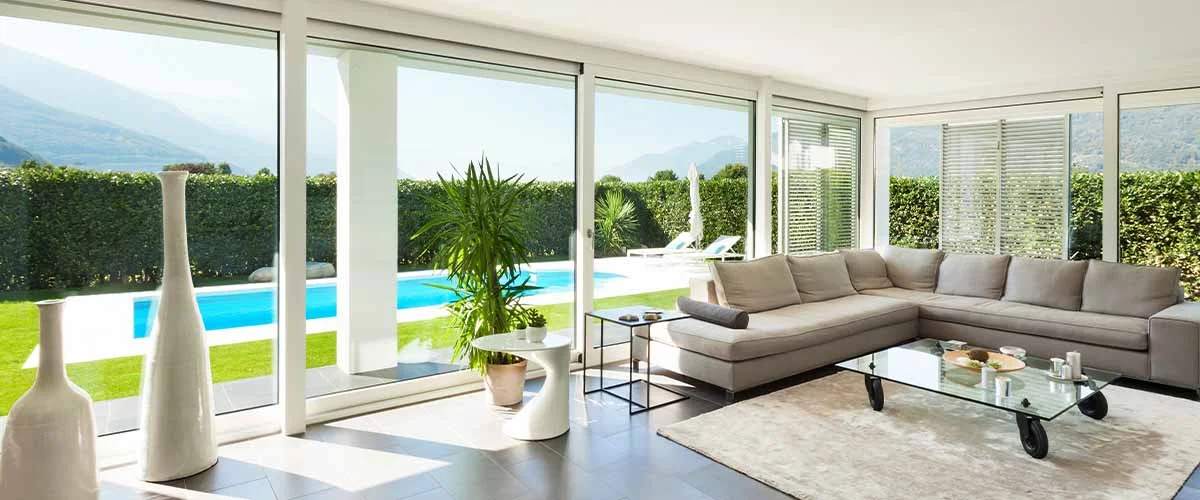 Professional Staging Can Make Or Break A Deal
With the help of one of our real estate agents, getting professional staging for your home can be a great way to ensure that it makes the best impression. A staged home will attract buyers or tenants, showing them how they may enjoy their life in the space. Your agent is familiar with what works best when it comes to staging and how other homes in the area compete with yours on the market.
We can provide guidance on which items to keep and which should be removed in order to create an efficient yet inviting atmosphere. With our help, you can put your house in its best light and increase the chances of renting or selling it quickly at an attractive price.