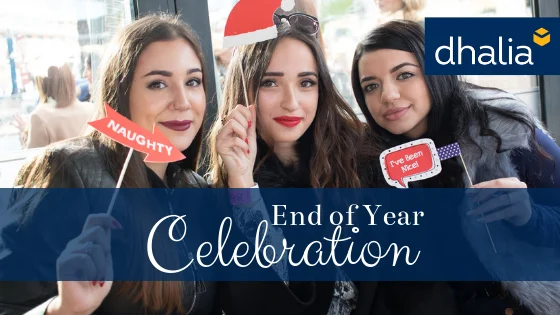 Dhalia Real Estate Services threw an end-of-year party for all staff, managers, and negotiators. The elegant cocktail party was held at Hugo's Rooftop Terrace in St. Julian's, where guests could enjoy views of the bay while socialising. 
Dhalia celebrated another successful year for the company as a whole, a year which saw the number of employees grow and progress made in new markets. 
As Malta's largest privately owned real estate company, with 18 offices around the Maltese Islands, Dhalia takes every opportunity to bring all branches together as one team. Dhalia executive chairman Chris Grech said, "We all look forward to these occasions where we can gather together and celebrate our achievements, especially at the end of the year in such a festive spirit."
If you would like to join a successful company with over 35 years of experience, Dhalia is currently recruiting sales and letting agents. Apply now by calling 21490681.