Are you seeking the ideal destination to escape the hustle and bustle of daily life, unwind, and immerse yourself in breathtaking natural beauty? Look no further than The Balkan Jewel Resort, an exquisite haven in the heart of Bansko, Bulgaria. Whether you're an adventure enthusiast, a winter sports lover, or simply searching for a tranquil getaway, Balkan Jewel has it all. As part of the TM Collection by Wyndham, this resort guarantees remarkable value and an unforgettable experience.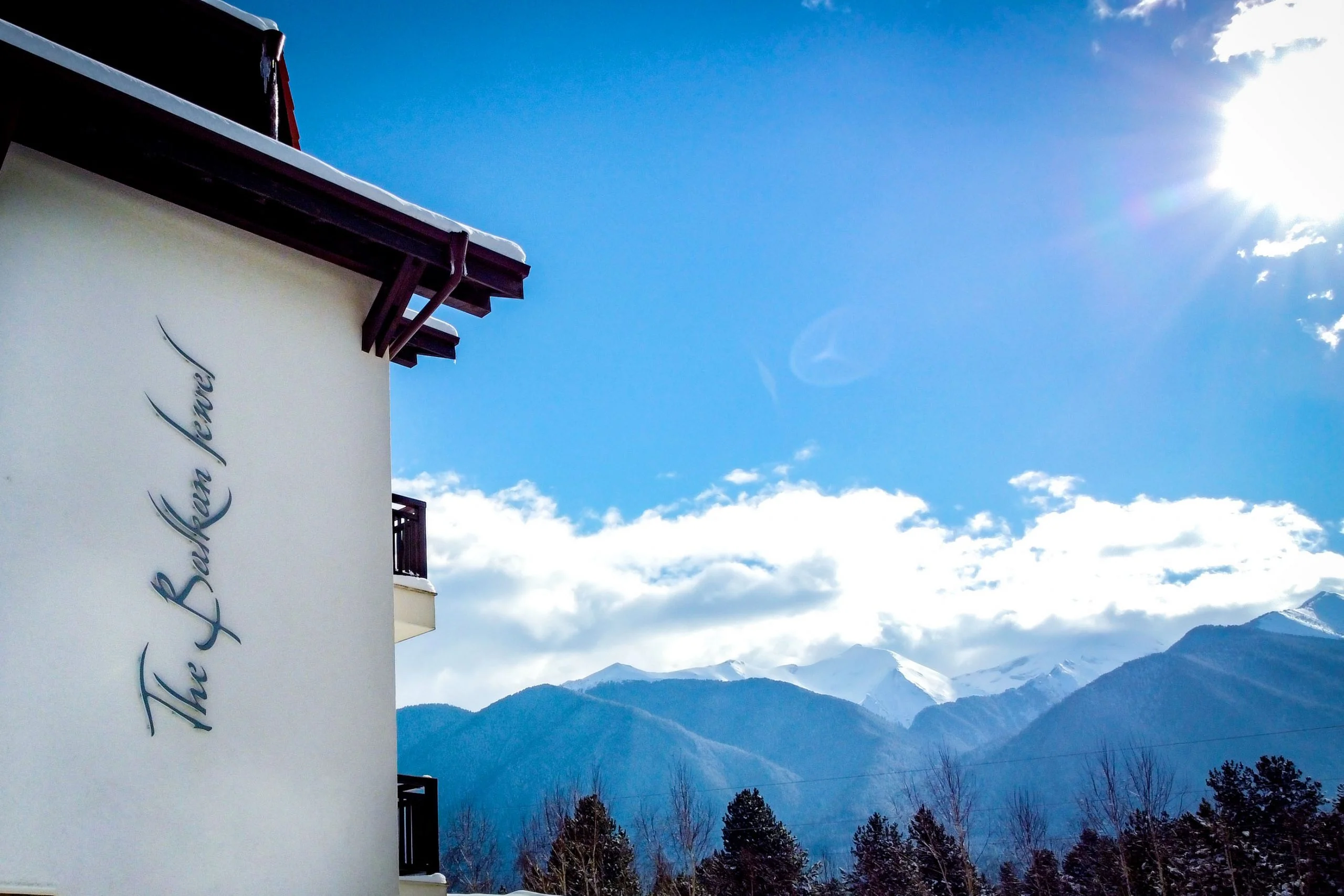 1. A Tranquil Oasis in the Mountains:
Nestled amidst the majestic Pirin Mountains, The Balkan Jewel Resort TM Collection by Wyndham is a year-round sanctuary that offers peace and serenity in every season. Whether you visit during the snow-covered winter wonderland or the lush, vibrant summers, the stunning natural surroundings are certain to leave you breathless. The resort is situated in picturesque Razlog Valley, a two-minute drive from the famous ski resort of Bansko, offering a charming and historic town renowned for its rich culture and vibrant atmosphere. Whether it's a wine-tasting session in Melnik in summer or climbing the Vihren Peak in winter, Bansko is the #1 all-year-round destination.
2. Accommodation for Every Taste:
Balkan Jewel offers a variety of accommodation options to suit all preferences. From cosy studios to spacious one and two-bedroom suites and three-bedroom chalets, there's something for everyone. Each unit is designed with your comfort in mind, featuring modern amenities and inviting furnishings to make you feel right at home. It is also perfect for Digital Nomads, who can make use of free Wi-Fi in all residences and common parts, and Pet Owners who can bring along their pets, as part of their family, in every form and size.
3. Winter Wonderland Adventures:
For snow enthusiasts, Balkan Jewel is a dream come true. Bansko is Bulgaria's premier ski resort, and it's right at your doorstep. Hit the slopes and enjoy the exhilaration of winter sports, with equipment rental and lessons available for beginners. After a day of adventure, return to the resort's welcoming fireplaces and relax in style.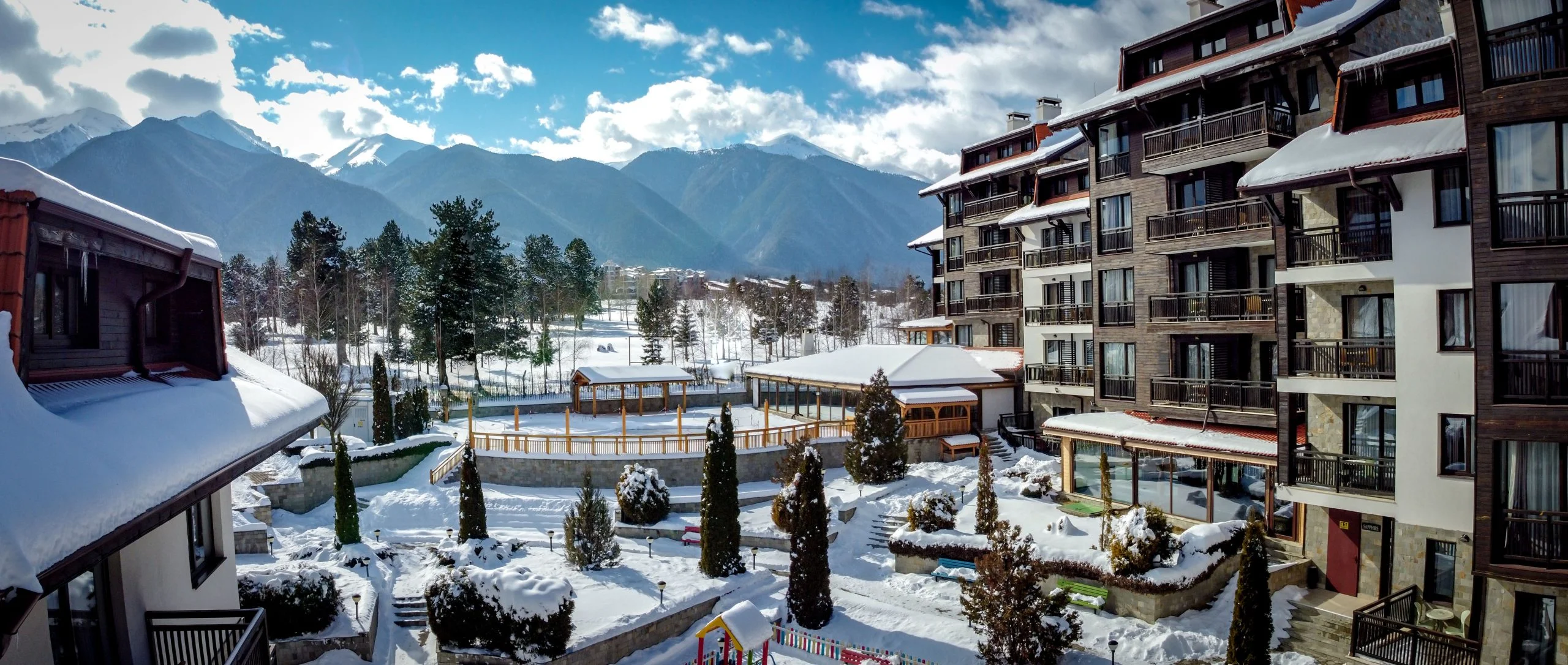 4. Summer Bliss and Outdoor Activities: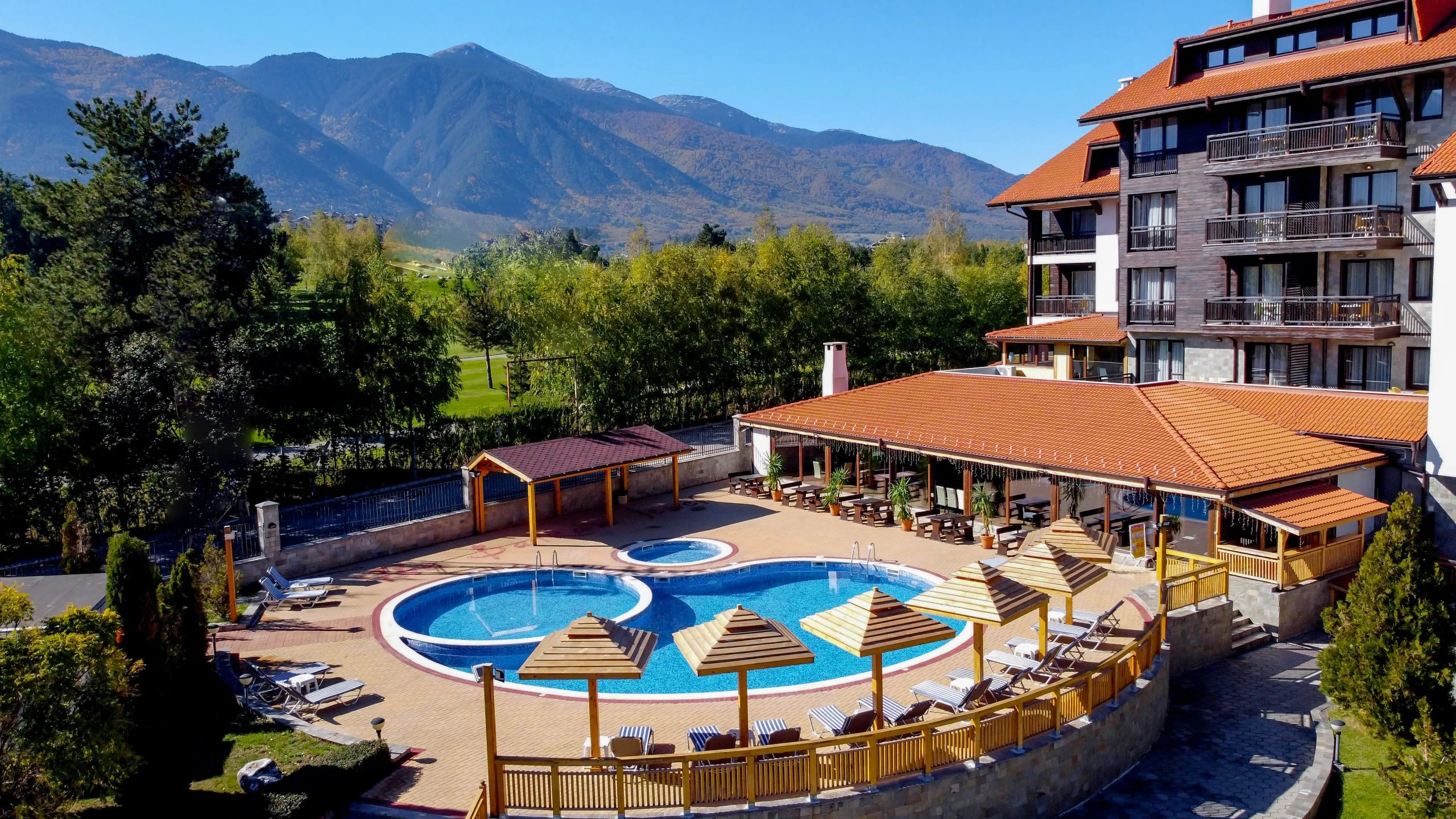 Summer in Bansko is equally captivating. Explore the lush hiking trails, cycle through the mountains, or partake in thrilling adventures like zip-lining. The nearby golf course is a golfer's paradise, set against the stunning backdrop of the Pirin Mountains. And don't forget to take a dip in the outdoor pool to cool off under the sun.
5. A Culinary Journey:
Balkan Jewel's on-site restaurant offers a delightful culinary journey featuring local and international flavours. Savour delectable dishes made with fresh, local ingredients while taking in panoramic views of the mountains.
6. Unwind at the Spa:
After a day of activity, treat yourself to a luxurious spa experience. The resort's spa and wellness centre provides a range of massages and treatments to rejuvenate your body and spirit, ensuring you feel completely relaxed.
7. Value That Can't Be Beaten:
Balkan Jewel Resorts and Chalets is a part of the TM Collection by Wyndham, known for providing exceptional value and top-notch customer service. The resort offers special packages, discounts, and deals to make your stay even more affordable. It's the perfect destination for a budget-friendly yet luxurious getaway.
About the TM Collection by Wyndham:
The TM Collection by Wyndham is synonymous with excellence in hospitality. As part of the Wyndham family, we uphold a legacy of providing exceptional value and unforgettable experiences to travellers worldwide. Our portfolio of resorts and properties, like Balkan Jewel Resorts and Chalets, is carefully curated to offer unique destinations that cater to every traveller's preferences. We believe that travel should be an enriching journey, and we are dedicated to making your stay remarkable, wherever you choose. With a focus on providing affordable luxury, our brand invites you to explore, unwind, and create lasting memories in some of the world's most beautiful destinations.
Balkan Jewel Resorts and Chalets in Bansko, Bulgaria, is an all-year-round paradise where relaxation and adventure come together. Whether you're looking to hit the slopes or bask in the beauty of summer, this resort has everything you need. Experience the magic of the Pirin Mountains and enjoy top-tier hospitality from the TM Collection by Wyndham. Don't miss your chance to discover this incredible gem in the heart of Bulgaria! Book your stay at Balkan Jewel Resorts and Chalets today, and experience the beauty of Bansko for yourself. Unwind, explore, and create unforgettable memories. Your perfect getaway is just a click away! Check out our Facebook page, Instagram account or click here to book your stay and experience the magic of Balkan Jewel Resorts and Chalets now!
#TMCollection #WyndhamHospitality #TravelExcellence #UnforgettableStays #BalkanJewelResorts #BanskoBliss