Dhalia Real Estate Services has refreshed its brand identity to present a modern and fresh image. The new logo was unveiled at the company's annual awards event.
Dhalia's new logo retains the iconic cube shape which has been simplified and refreshed. It demonstrates that Dhalia is a modern company that has built upon the success of its 35 years of experience in real estate. Dhalia's cube represents a unit of Maltese property which is the cornerstone of their business.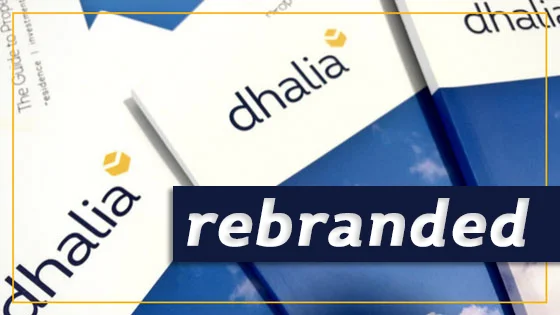 The Dhalia cube came into being in the 1980s and has remained present within the logo over the years. It started out as a flat square encompassing two smaller squares above a rectangle. The Dhalia cube, as it has become known, was redesigned in 1997 into the three-dimensional shape which has remained the stamp of Dhalia we are familiar with today.
Dhalia has been providing property services to the Maltese Islands for the past 35 years. For more information on buying, selling, or renting property visit www.dhalia.com.
---
This article appeared in the Sunday Times of Malta of 7th May 2017