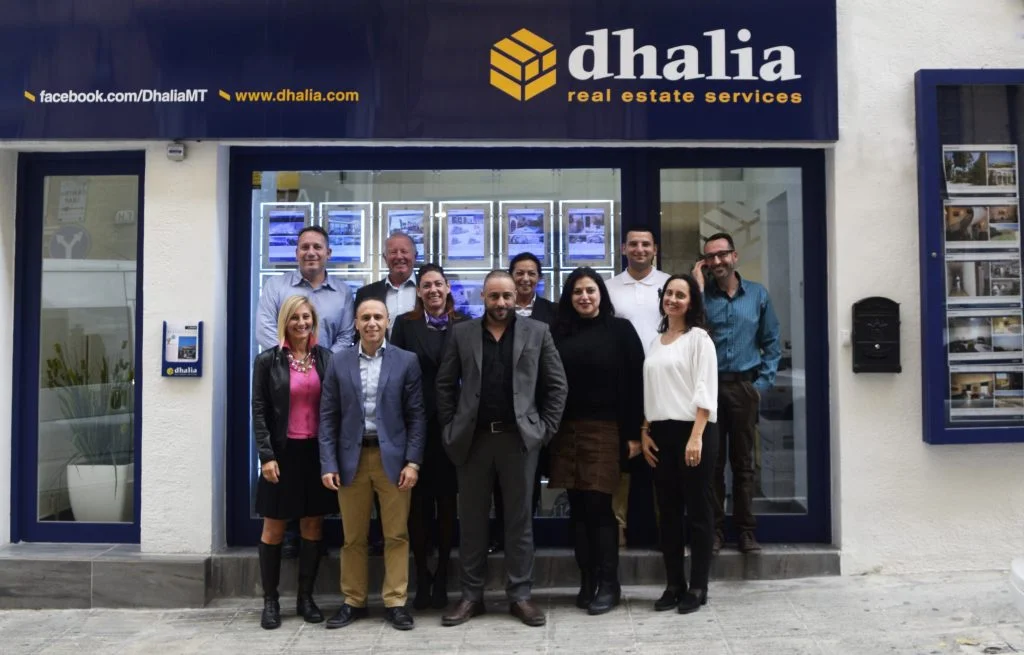 Dhalia Real Estate Services has opened a new office in Old Bakery Street, Valletta. As a sponsor of V18, Dhalia sees great potential in the cultural and commercial development of Valletta.
Branch manager Mark Borg Mangion will be leading the team toward success with his excellent reputation and years of experience in real estate. Dhalia's Old Bakery Street branch will be providing services in residential and commercial property, as well as letting.
This is the second Dhalia office in the capital city, alongside the City Gate Arcade branch which has been running successfully also under manager Mark Borg Mangion. "These are exciting times in the field of real estate as we embrace substantial changes while helping more and more clients buy, sell and rent property."
Due to exceptional performance and growth, Dhalia is expanding its network around the Maltese Islands by opening several new branches. If you are interested in working with the best real estate company in Malta, you can send in your CV to hr@dhalia.com or call on 2149 0681.
This article appeared in the Malta Independent in December 2016.