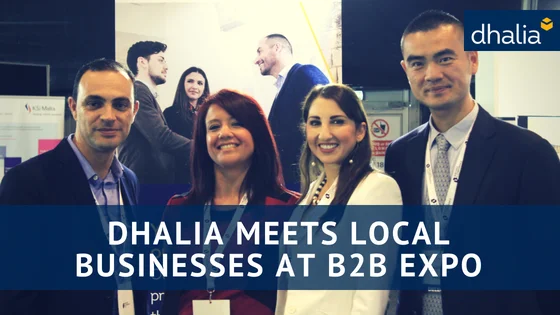 Dhalia Real Estate Services attended the B2B expo held on the 1st of June at the MFCC in Ta' Qali.
The event brought together local and international expert speakers who shared insight into such topics as digital transformations, leveraging platforms for business use, and how to navigate big data. Speakers included Chris Moss – Founder of the Orange Brand, and Sir Clive Woodward – head coach of England's World Cup-winning rugby team.
A highlight of the event was the masterclass given by Jason Miller, Head of Content and Social Media Marketing at LinkedIn. Mr. Miller's talk gave insight into how businesses can leverage the power of social media in a content-driven environment. The social media expert referred to data that shows how producing specific content that resonates with individuals can deliver results in a digital environment, rather than focusing solely on sales.
The expo brought together over 100 business to business exhibitors.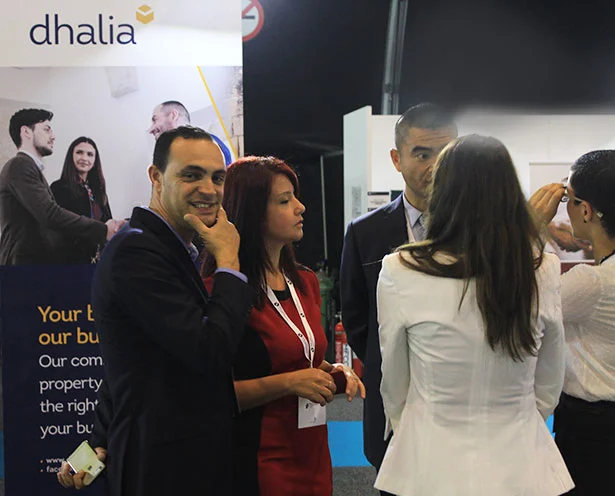 Dhalia's stand at the event featured commercial property, including the Quad Business Towers and an office block also located in Mriehel with 1200 square metres of space, listed with Dhalia as Sole Agent.
Dhalia provides a variety of corporate services including sourcing commercial property in the most appropriate locations, residential letting services for companies relocating or starting up in Malta, buy-to-let investments.
To find out what Dhalia can do for you and your business, call 21490681 or email info@dhalia.com. More information is available on www.dhalia.com.
---
This article appeared in the Sunday Times of Malta on 17th June 2018.