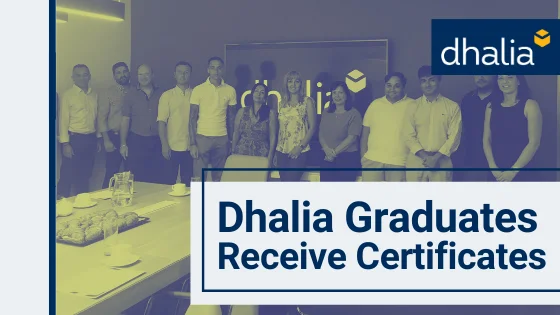 A group of newly trained real estate agents have just received their certificates after graduating from Dhalia's tailor-made real estate course. This specialty 40-hour course has been crafted to include all the necessary practical and technical skills that a person needs to become a property specialist. This training is in line with the recently enacted legal framework to grant agents an official licence.
Dhalia takes the education of its workforce very seriously, and for that reason, it has a dedicated training centre located in St Julian's. Even at the height of the pandemic, workshops and training sessions continued (almost) as normal through online video technology. 
"At Dhalia, our motto is 'Real Estate, Real People' because we believe our human resources are our greatest asset. Through our training program we are instilling skills in our people to help them go above and beyond, and make them the best on the island," said Edward Gatt.
Some of the topics covered in Dhalia's training are sales skills, permits, ground rent, the art of negotiation, property valuations, online marketing, and bank loans among others. This comprehensive course aims to equip a new consultant with all the necessary tools to embark on a successful real estate career. If you would like to join a successful company, send your CV to hr@dhalia.com.