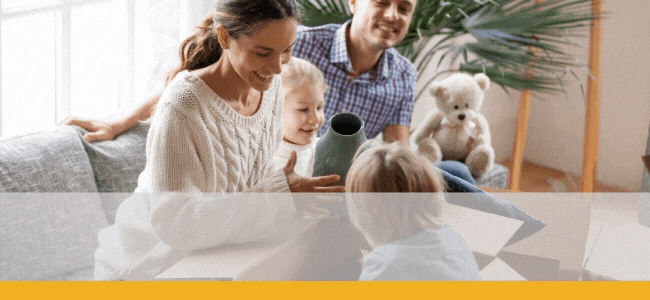 We're bringing you a quick summary of all budget items related to property from the government's budget plan for 2021. This year's budget focuses on extended COVID-19 financial support, a greener environment, and more incentives for first-time buyers.
Income Tax and Other Taxes
Income Tax on assignment or cessation of rights over property
From 1 January 2021 up to 31 December 2021, any profits or gains (previously capped up to €100,000) arising on the assignment or cessation of any rights acquired under a promise of transfer of immovable property or any rights thereon will be subject to a tax at the rate of 15%.
Taxation of property
First-time buyers of immovable property will now be exempt from stamp duty on the first €200,000 of the value of the property (previously €175,000).
Continued reduction of stamp duty on the purchase of a residential home in Gozo (reduction from 5% to 2%) and in Urban Conservation Areas (reduction from 5% to 2.5%).
A reduced stamp duty rate of 3.5% will be applicable for non-first time buyers on the first €200,000 relative to the purchase of a residence. This rate will also be applicable on the first €200,000 of the value of the immovable property (previously €175,000) on inherited immovable property being the residential property of the heirs.
No stamp duty shall be charged on the first €250,000 (previously €200,000) of donations of immovable property from parents to their children where the immovable property being donated is used for the children's residential purposes. The additional value of the immovable property is to continue being charged at 3.5%.
Extension of the reduction of stamp duty on the acquisition of property to 1.5% on the first €400,000 and an extension of the reduction of property transfer tax on the sale of property from 8% to 5%. This is applicable to promises of sale being signed until March 2021 with the final deed of the transfer being signed until 31 December 2021.
Other Measures
Housing
The equity sharing scheme options and the measures relating to social housing and affordable housing will be continued.
ƒThe introduction of a scheme intended to enable individuals to regularise their ordinary residence or garages in cases where there are discrepancies between the contract plan and the actual building, thereby removing current obstacles hindering the transfer of such properties.
Source: pwc.com/mt/maltabudget2021
To learn more reach out to us by calling on 21490681 or send us an email on info@dhalia.com