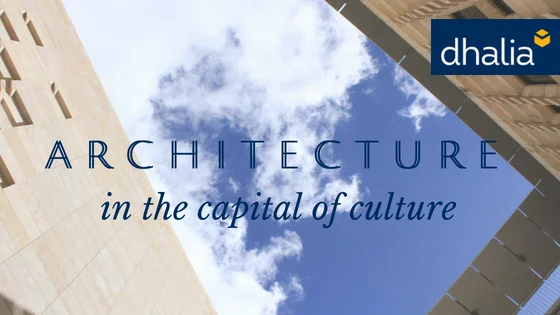 Valletta, our capital, our city – the European Capital of Culture 2018. A maze of architectural fascination dating back to the time of the Knights and home to a myriad of historical beauty. When it comes to Valletta, it's not entirely about finding what to say, but all about choosing what can be left out without creating an art historical void. Matias Camilleri, Partner at Paul Camilleri & Associates, an architectural firm with offices in Valletta, loves the city and highlights the treasures that brighten his daily routine.
Valletta features a cluster of architectural masterpieces; finding the most impressive one is a task that may in fact cause confusion, despair, and frustration – simply put, it's impossible to find a favourite. Matias comments that "All buildings in Valletta are noteworthy, be it a grand Palazzo or a modest 'terran' or 'mezzanin' – they merge and 'live' seamlessly with each other. Without these, Valletta would become another 'old' capital city like Mdina."
Some iconic architectural beauties do stand out in the bustling streets of the city, including The National Library, the houses of St Barbara Bastion, and Renzo Piano's Parliament.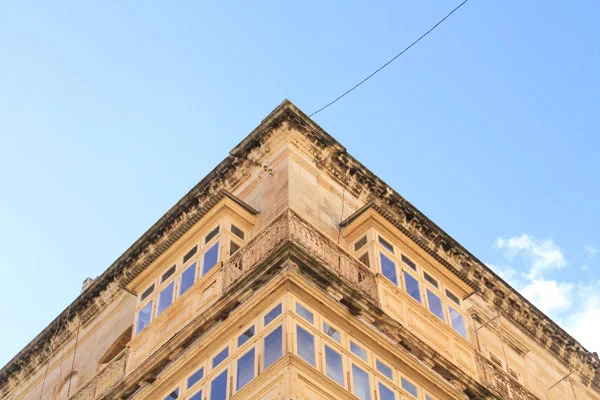 The National Library is also known as the Bibliotheca and is best known for its fascinating façade. Found in Piazza Regina, the Bibliotheca is a NeoClassical beauty where a multitude of books, maps, and official documents can be found. The interior of the library is just as marvellous as its exterior.
St Barbara Bastion is one of Matias Camilleri's most beloved parts of Valletta. He comments that "the houses on St Barbara Bastion captivate me and I try to learn their history, understand the people who built them and their roles in Valletta, Malta and overseas. They have fascinated me throughout my life. As architects, we have been fortunate enough to have been chosen to work on seven of 17 of these beautiful buildings, which I would like to think of an appreciation for our love for this city."
Another architectural newcomer that claims any visitor's attention is Renzo Piano's Parliament – a structure that has created a grand welcome into the city. The contemporary flair and extension of the entrance makes this project an "exquisite massing with its use of material and context".

Matias goes on to mention another few areas that he appreciates on a daily basis. "What is fascinating about Valletta is the whole urban context and feel, which is timeless. I believe that what one experiences today while walking Valletta's streets, is the same feeling that my parents, grandparents and great grandparents (most of whom incidentally hailed from Valletta) felt when they walked Valletta's streets."
He talks more about the unique quirks of Valetta and highlights "the endless 'surprises' round practically every corner, along every street – the magnificent streetscape of St Ursola Street viewed from the upper Barrakka side, the views from St Barbara Bastion, the hustle and bustle of café society in St George's Square, the newly-discovered liveliness of Strait Street, the burst of views of the harbours when emerging from St Christopher, St Dominic and St Nicholas Streets – in short, you can just walk aimlessly along Valletta's streets and continue to be amazed, time after time.'
Being an influential figure in the sphere of architecture, Matias discusses the blend of modern and historical constructions and their effect on the city. "Since its inception, Valletta has, at certain points in time, been through quite a radical regeneration processes from the one-story buildings originally built in a no-nonsense manner as part of a military city to the construction of additional floors to the wholesale remodelling of the façades in the 18th Century, the building boom of the late 19th Century where houses were pulled down and flats built, the Barry Opera House erected, and St Paul's Anglican Church inaugurated – but then nothing of significance until Renzo Piano's Parliament Building and City Gate.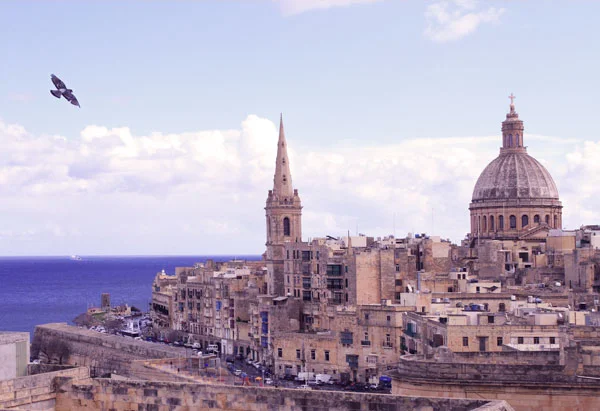 "Valletta having just assumed the role of the European Capital of Culture 2018 should again make it a living Capital City, a leading city, il-Belt – the city, not only of Malta, but of the Mediterranean and Europe, in all aspects – Arts, Culture, Architecture, Politics – but, at the same time, becoming once again an exciting, vibrant city to live in, a city to enjoy life in, a city to study in, a city to debate in, a city to demonstrate in, a city to trade in, a city to enjoy and experience culture in, a city to celebrate life in, a city to die in and die for.
"Valletta in 2018 is picking up the continuous thread of all of this, which it seemed to have lost in the latter half of the 20th century, through the contribution of successful architecture and with an architecture which reflects our contemporary aspirations and beliefs," Matias adds.