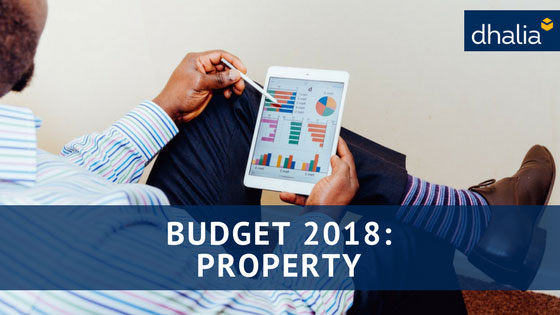 Whether you are a first time buyer, second time buyer, renter, or landlord, there's something in the budget for you!
So what does the government have in store for the property market next year?
Here are the property-related measures announced in the budget for 2018.
FIRST TIME BUYER SCHEME
The First Time Buyers Scheme will be extended for another year. This scheme allows an exemption of stamp duty on the first €150,000.
SECOND TIME BUYER SCHEME
A second-time buyers scheme will also be introduced that will see buyers receive a €3000 tax refund, if the property is bought as a primary home while selling a residential property at the same time.
Where the buyer is disabled, the tax refund will be up to €5000.
WHITE PAPER FOR THE RENTAL MARKET 
The government will be publishing a white paper that to implement a legal frame work that is fair on "both the tenant and the landlord", which proposes that all rental agreements must be registered.
The white paper will seek consensus on:
obligatory registration of rental contracts without which landlords will have no protection at law
fixed increases in rent
a deposit retention scheme
a revision of laws that simplify ways in which landlords can take action against tenants who do not pay rent

AFFORDABLE HOUSING
The Housing Authority will be launching a scheme whereby people can receive a €25,000 lump sum in exchange for converting an unused residence which will be given for affordable housing. They will obviously also be earning rent from the property.
RESTORATION WORKS
Restoration works on properties in Urban Conservation Areas, or first or second grade properties, will be aided by the government.
VACANT PROPERTIES IN URBAN CONSERVATION AREAS
Stamp duty on properties in Urban Conservation Areas is reduced to 2.5% again.

INCENTIVES TO BUY PROPERTY IN GOZO
The reduction in stamp duty on the purchase of property in Gozo from 5% down to 2%, has been renewed for another year.
REDEMPTION OF GROUND RENT
A scheme for the redemption of ground rents which are about to expire. More details will be released at a later stage.
What do you think of the government's measures for 2018? You can read the full report (in Maltese) here.
Whether you are renting, buying, or selling, you can find all the information you need on www.dhalia.com.