Embracing change within a human-based organisation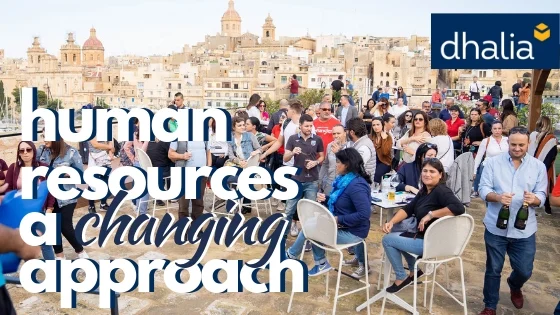 Dhalia's human resources department leader, David Dingli, discusses the company's recruitment strategy.
What characteristics make a good property agent?
Being an enthusiastic, authentic "people person" is the most fundamental characteristic of success in this industry. Boundless energy, drive, a winning personality, and a good business mind are certainly winning attributes. 
How have the qualities that make a good property agent changed over the past years? 
Technology has been the biggest game-changer in all industries. The way agents are able to adapt to the latest technologies such as digital communication and marketing has certainly been a game-changer.
How will the landscape change for recruitment in our industry in the coming years?
To date, all agencies recruit anyone who, in their opinion, has the right attributes to make a winning sales agent. The draft legislation "Real Estate Agents and Property Brokers Act" has highlighted the need for specialised training for agents. What is ambiguous is what and when training will need to be given. This makes a tremendous difference as it will influence the supply of people eligible to be engaged in the industry, which already is a major challenge for all players in the industry.
Are there any specific recruitment challenges that are unique to real estate? 
Yes definitely. The whole industry business model is unique. We offer opportunities for people who want to be self-employed. So having strong entrepreneurial characteristics is a pre-requisite for the industry. Self-employment is, of course, not for everyone. Our aim is to make them feel that they can trust us, that we will support them, morally, emotionally, and even financially should the need arise.
How long do agents usually remain with the company?
Our average length of service measures 5 years. This might sound low considering the company has been around for so long but really it's due to the fact that we are growing fast and recruiting so many new agents. Around 13% of our negotiators have been with the company for over 10 years, and 7% have been with us for more than 20 years. We are seeing our retention figures improving annually as a result of all the efforts we have put in to create a great place to work.
How is Dhalia changing to embrace the changing workplace culture?
At Dhalia we have regular strategy meetings for management to identify areas for proactive change, to keep ahead of technological and human resource development, organisational culture, and employee wellness. Team-building events and social activities such as summer parties, as well as our "Dhalia Cares" initiatives through which we reach out to others less fortunate, are high on our agenda. We have created a modern working culture based on professionalism, high-performance expectations, flexibility, trust, and respect; one in which we want to have fun and where people feel valued.
How is Dhalia attracting new talent?
Our word of mouth (recommendations) is one of our best recruitment tools. Our people are our brand ambassadors. We also revert to social media and print media and recently also organised a public talk through which we offered people who attended the opportunity to join Dhalia.
What is Dhalia's attitude towards foreign employees?
Dhalia is an equal opportunity employer –we will not discriminate over nationality, race, gender, age, sexual orientation, religion, or any other issue that might be interpreted as being discriminatory. The only challenge is there is so much tacit knowledge about Maltese culture that foreigners cannot possess unless they have lived in Malta for a couple of years.
That being said, we are very keen to employ people if we see they have a track record and good contacts in their respective countries; we have already recruited a number of Chinese and Russian people to work with us to create a strong alliance with their country nationals.
What results did you get from your recent recruitment event?
This was an excellent first event for our human resources department. We launched new video clips that show the real lives of our agents integrating their personal and working lives. We had a very good response from the attendees and many inquiries to work with the company since the event.
What does Dhalia have to offer a person who is interested in joining the real estate market?
We offer a business opportunity for people to be associated with one of the most established and respected players in the industry. We offer a pleasant working environment, an excellent induction, and continuous development training. We offer anyone who wants to be associated with us a future based on trust, integrity, and respect where everyone feels that they can contribute to the ideas and future of the company. No-one is a number!